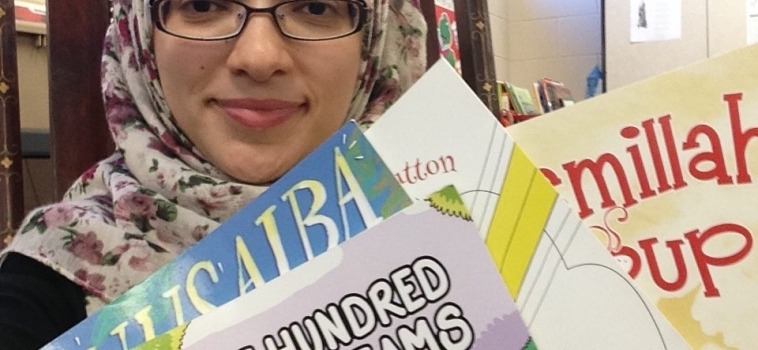 Our July 2016 Featured Blogger is Ruqaya's Bookshelf by sister Asmaa Hussein. Asmaa is a writer, registered social worker, and mother of a spirited daughter. Her children's titles include Bismillah Soup, Yasmine's Belly Button, The Forever Tree, and Nusaiba and the 5th Grade Bullies. She is the creator of Ruqaya's Bookshelf, a website about Islamic parenting. Asmaa has a BA in English and Sociology and a MA in Social Work. She was born and raised in Toronto, Canada and has been actively involved in the Muslim community there for many years. She currently lives in Toronto with her family. Continue reading to find out more about her blog!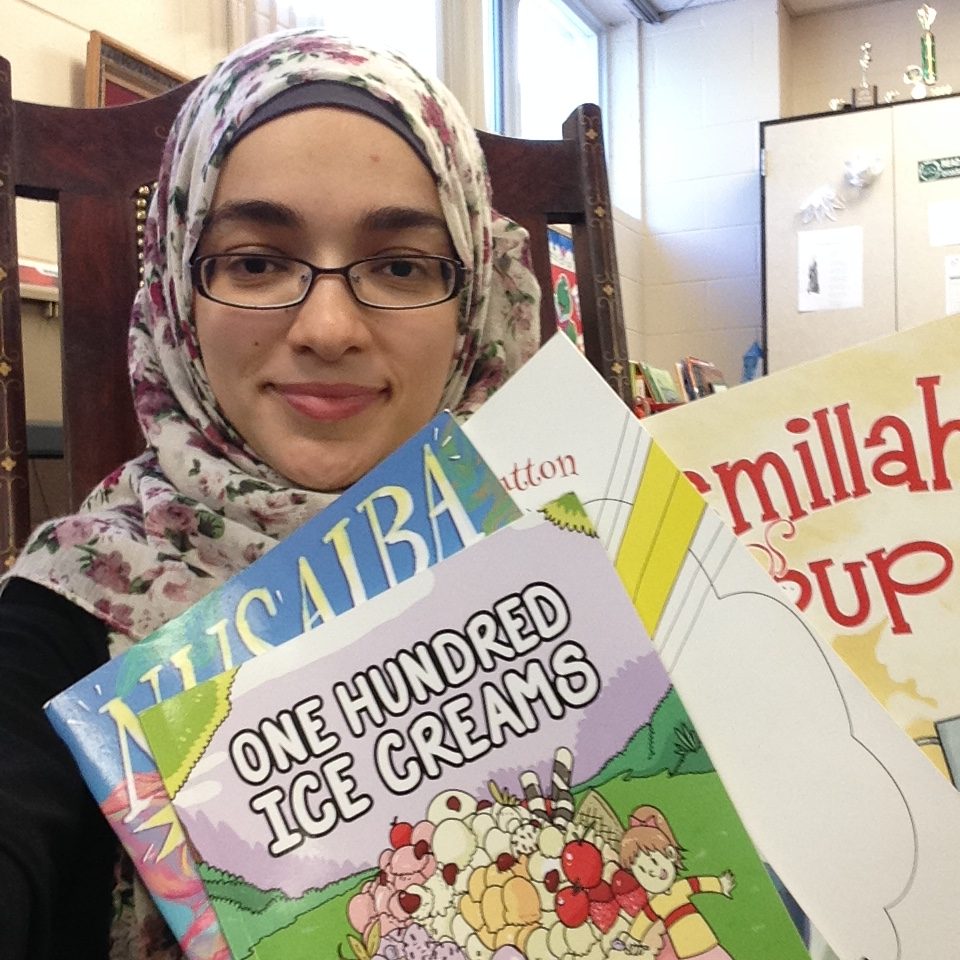 1. When and why did you start blogging?
I started blogging when I was 19 years old (11 years ago!) because I loved writing. But my old blog is long gone now – my current blog has been up for almost a year and a half. ☺
2. How did you come up with the idea of Ruqaya's Bookshelf?
I was struggling to find meaningful content about parenting from a single-parent perspective. That's why I started the blog to write about my own experiences and how I view parenting as well as other things. I also had the itch to write really good (Islamic but not overly didactic) children's books, so my blog was a way for me to sell those books as well.
3. Did anyone, in particular, inspire you to start blogging?
I think I had been writing for so long and posting on Facebook that I decided it would be great to have my own space to fully express myself. A friend of mine named Ashshita advised me to start a blog as a home for my writing. She has since passed away, but I remember her as someone wonderful who really sparked that initiative in me.
4. What's it like to be a blogger?
It's awesome! But it can be stressful at the same time because you really want to produce meaningful content for your readers.
5. How do you manage to create a balance between being a parent and being a blogger?
I usually write while my daughter is at school so that when she gets home I can set aside time to spend with her. I don't blog as often as I would like because I know it will cut into my time with her.
6. How do you feel being nominated for the Most Inspirational Blog Award by the bloggers in our group and then winning it masha'Allah?
It was totally unexpected, but I am happy and honoured that the bloggers believed my writing was worthy of winning this award. May Allah (swt) bless their work and make it a means for them to be elevated in the sight of Allah.
7. Do you set goals for what you want to do on your blog or just do and write about what randomly comes to your mind?
To be honest, I sort of go with the flow. I try not to force myself to write things unless I really believe in them. That might mean I don't post a new article every week, but it also means that the content is something I really think is worth sharing.
8. What do you hope to gain from blogging?
I want to be able to inspire people to follow their passions and believe in their own ideas. People told me that Ruqaya's Bookshelf was a long shot (the actual publishing of books portion of it anyway), but I loved working on the kids' books and I ignored the naysayers ☺ In terms of what I'd like to gain from writing articles, I think the act of expressing oneself is important, emotionally. And as much as people may have benefited from my writing, I have benefited more. Alhamdulillah.
9. How do you motivate yourself to keep your blog up and running?
I think my ideas drive the blog. There's really no way to predict what I'll be inspired to write or when – all success is from Allah (swt) alone. If I run out of ideas, the blog will come to an end. This is because I don't believe in forcing writing when the passion isn't there.
10. In your opinion, what's the most challenging thing about blogging?
Setting aside the time to write!
11. What is your main passion when it comes to blogging and how do you manage to organize your thoughts and experiences?
To be honest, I write in a very haphazard sort of way. I might come across an ayah of the Quran or a hadith, or even just experience something in my day-to-day life – and that idea nugget sort of stays with me and continues to snowball until I get it out on paper. Then when it's written, I move things around and add and delete until I think it makes sense.
12. How important do you think it is to find inspiration when you want to write?
Passion is the most important thing of all. When people read your blog, they'll know whether you're passionate about it, or whether you're just writing for the sake of writing.
13. Have you had any opportunities arise as a result of blogging?
People have read my blog and went on to purchase my books, which is really wonderful Alhamdulillah. So the website is dually a blog and a business at once ☺
14. Where do you see blogging in 5 years? Will you still be doing it in shaa Allah?
I hope I'll still have the stamina to continue, even 5 years down the line. I would love to turn Ruqaya's Bookshelf into a small publishing company since I already self-publish my books.
15. What advice and tips would you give to someone who may be thinking of starting a blog?
Find your passion and follow it. And don't get hung up on the fact that you don't instantly have hundreds of subscribers on your first day! I really believe in starting small and growing at a sustainable rate. Be true to what you want from your writing, and the rest will follow. And above all, make sure that your intentions are for the sake of Allah (swt).
Want to connect with Ruqaya's Bookshelf? You can find her on Facebook and Instagram.