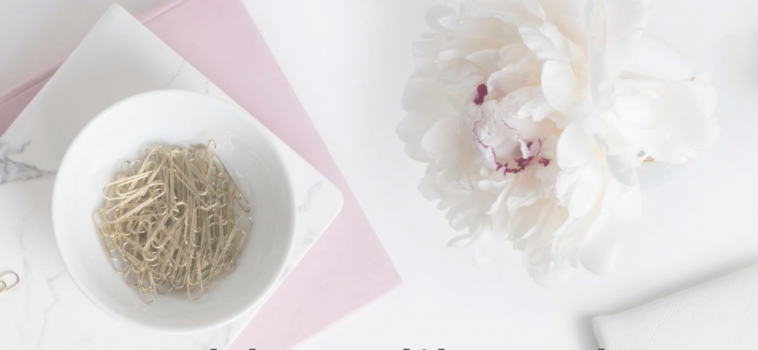 The votes have been counted and we can now reveal the winners. JazakAllah Khair to everyone who took the time to nominate and vote for their favourite bloggers!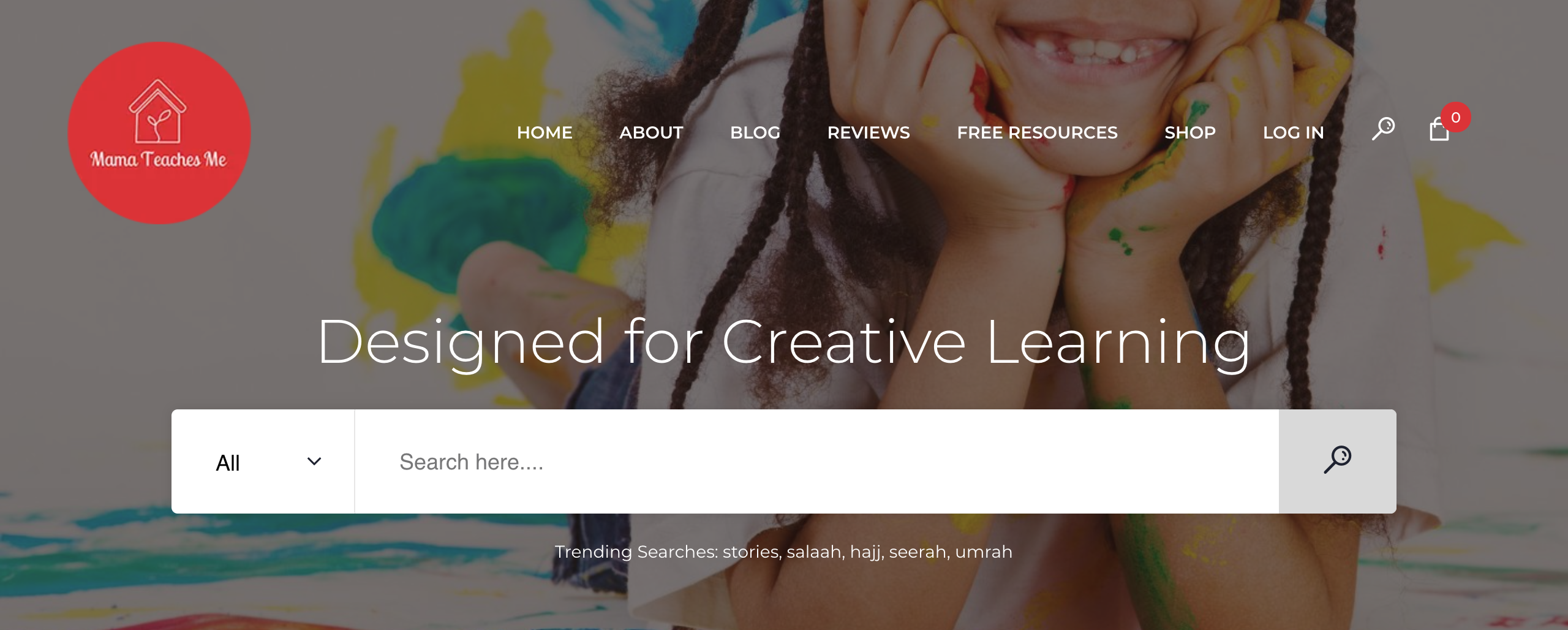 Hafsa, is a former Primary School Teacher turned Homeschooling Mama teaching her two beautiful and highly entertaining girls.
For us, we don't teach Islam as a subject – instead we try to nurture Islam into our way of life so our children are grounded in who they are from a young age. There are so many ways our children can access their faith, but sometimes we might find age-inappropriate resources, or stories with difficult language or Islamic concepts that are introduced way too early. And so I, Hafsa @mamateachesme (as many of you know me like this) am on this mission to create accessible, fun creative digital resources for Muslim Kids (primarily) available online and easy to download wherever you are in the world – because I know this struggle too!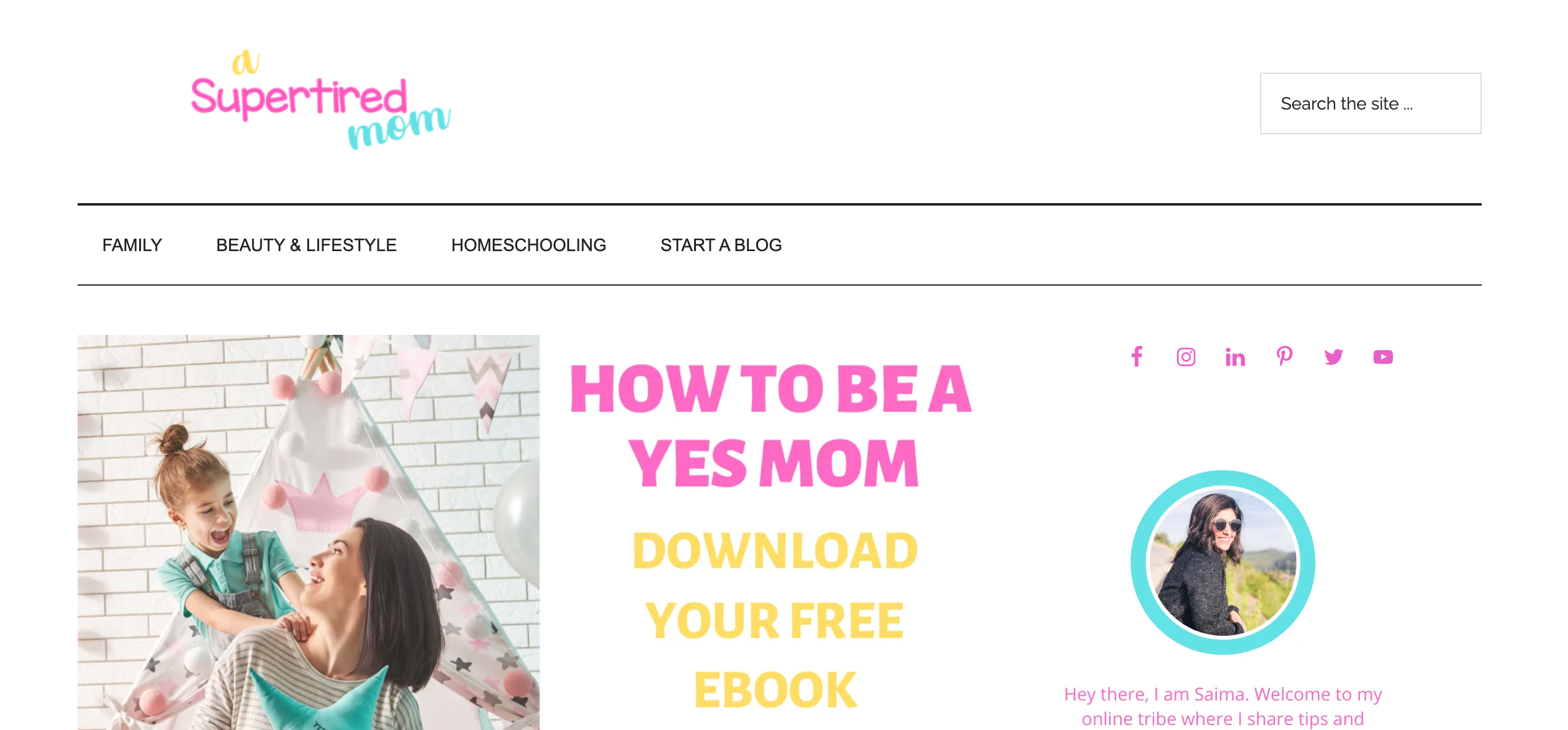 Saima, is a Pakistani born girl, raised in Islamabad but has spent a really happy childhood in Karachi, and is now residing in Saudi Arabia. She is a stay at home mom of two super-naughty boys and both are preschoolers.
I am not a super mommy with super amazing skills and the one who can apply makeup like a diva or who dresses like a celeb. You will find everything basic, everything normal here. If you love this, I am sure you will love my blog too because why make life hard when you can find happiness in ordinary things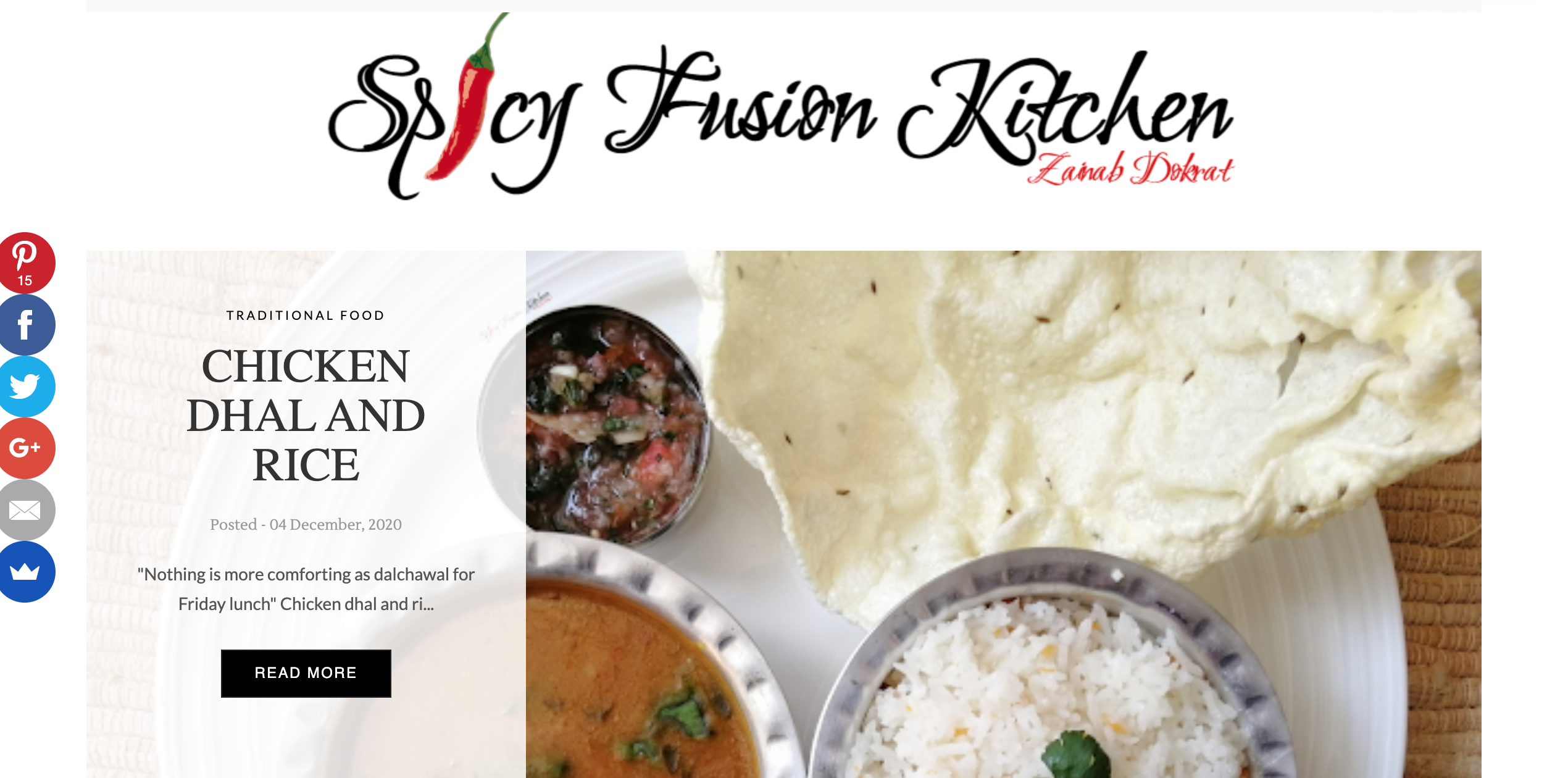 Zainab Dokrat was born and raised in Botswana. She is currently studying Child Physchology and has studied Business and Accounts. She interns at a school while she works on other ventures and blogs.
My aim is to inspire the fusion of different cultures, cooking styles, spices, recipes and more into one and show how they can work beautifully.

Food is an amazing way to let your creativity run wild and yes there will be flops along the way but that is how one learns.
Best Lifestyle Blog and Best Parenting Blog – Mamanushka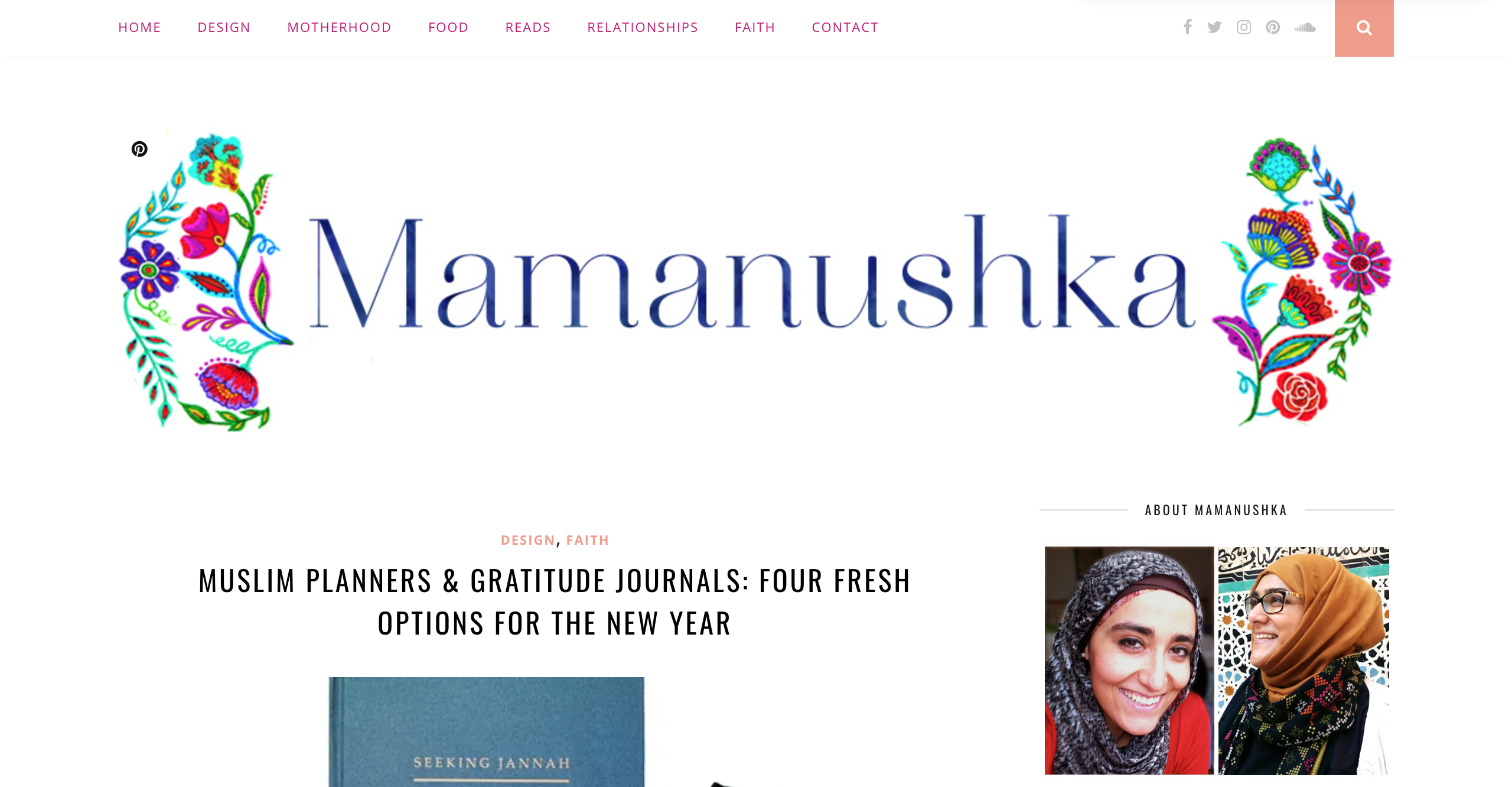 Mamanushka is a weekly blog devoted to the pursuit of everyday happiness and the sharing of honest experience. Written by Aiysha Malik and Sumaya Teli, two old-fashioned friends made in the modern world, it intends to be both useful and beautiful.
As Jalal Al-Din Rumi advised, in this life "be a lamp, or a lifeboat, or a ladder" – so shine, row and climb along with us!

We are global. We are hopeful. We welcome and love to hear from you, so write us anytime.
and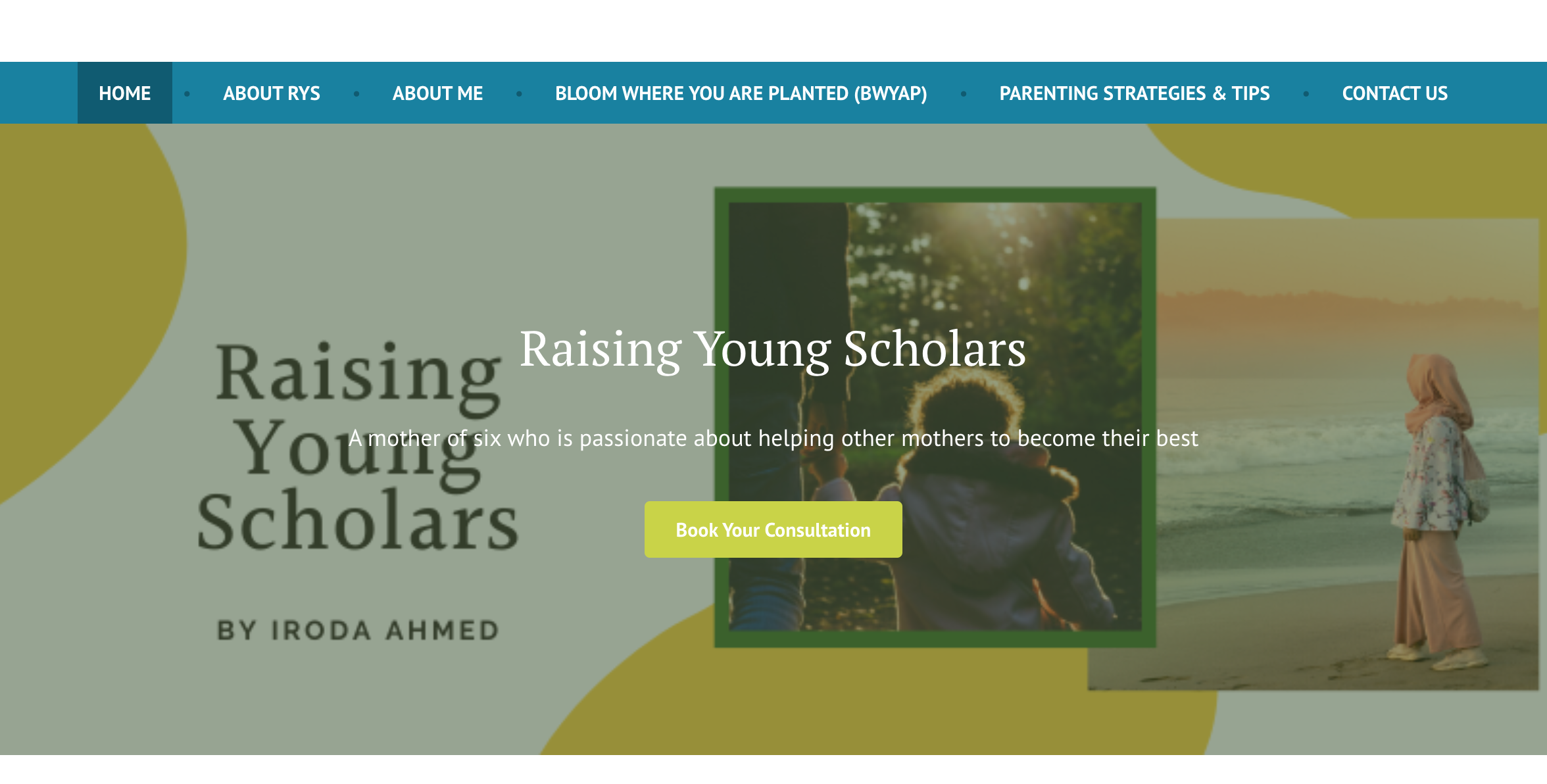 Iroda Ahmed is a founder of Raising Young Scholars, an Outstanding Islamic Online Academy. She is a teacher and teacher-trainer by profession. She is also an educational consultant, parent educator and a seasoned homeschooling mother of six who helps other mothers succeed in their parenting and homeschooling journey.
She grew up in the depths of Uzbek countryside, climbing trees, sliding down the rooftops and taking her cow for grazing out in the fields with a book in her hand. She later won an International Student Scholarship to study in the UK where she earned BA in English and M.Ed in Teaching English. She has been developing, designing and teaching various courses both in the UK and abroad since 2003.
Best Religious Blog – Ayeina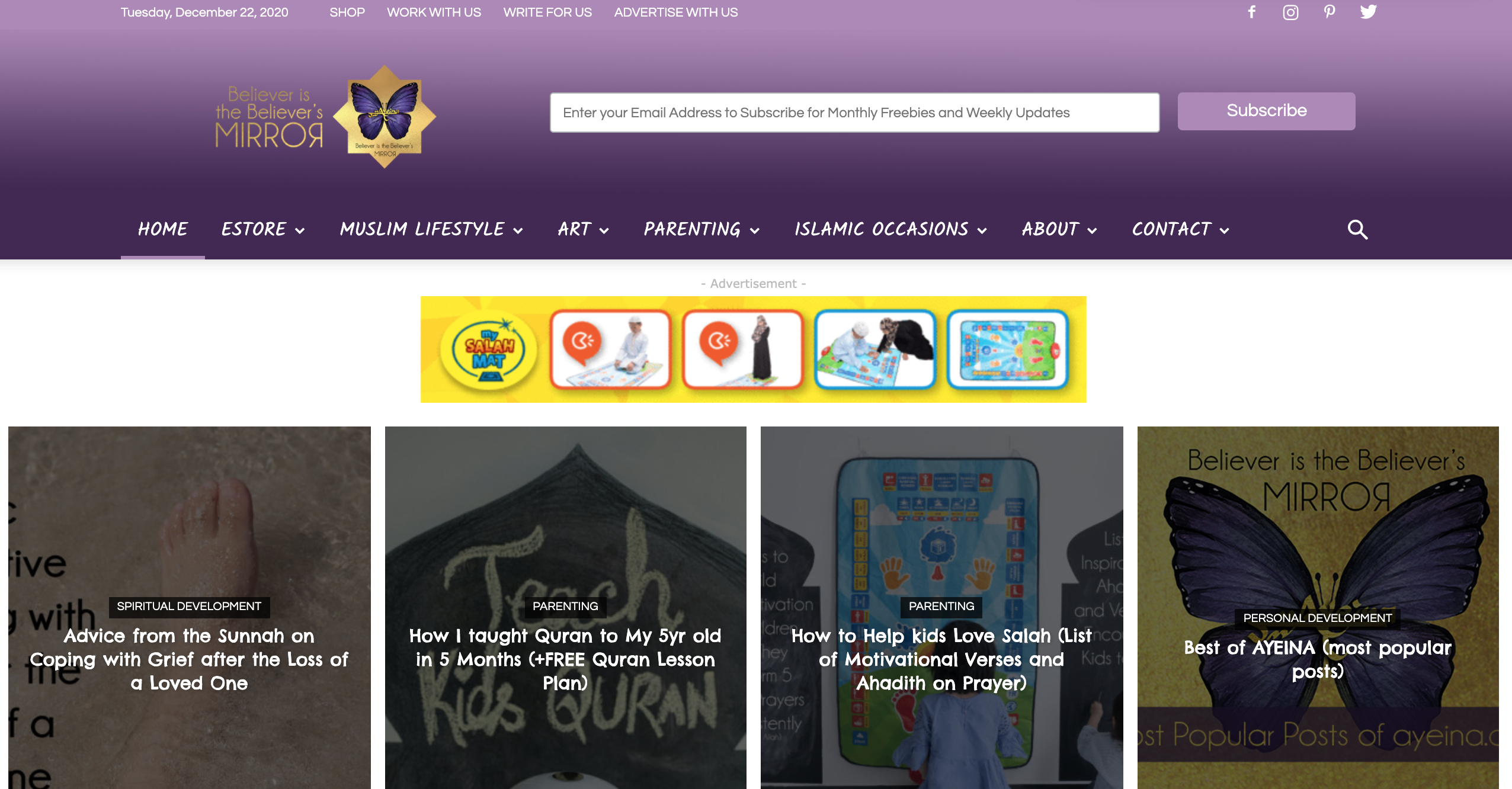 Founders of AYEINA – Two Muslim mom bloggers (commonly known as the "twin-ninjas"), countries apart, with hearts as one – Sisters by birth and best friends by choice.
MuslimTravelGirl.com is the largest website covering Muslim and Halal travel. Seen at the travel experts in the industry MTG has been featured in some amazing Islamic and mainstream media. MuslimTravelGirl is also often invited as a guest speaker at large conferences and events on halal travel.
It all started when I was looking to upgrade my Economy ticket to Business Class. I wanted to fly in complete luxury with the comfort of a flat-bed (sound familiar?), but I couldn't afford the prices advertised. That's when I discovered loyalty programs and how I could use them to travel around the world, flying Business Class, for a fraction of the costs quoted in brochures. I was hooked!

Everyone started asking me for help with their bookings, so I knew I had to share this knowledge. A friend recommended starting a blog and MuslimTravelGirl was born. It started as blog teaching Muslims how to take advantage of loyalty programmes in the travel industry and slowly transformed into an online hub for Muslim friendly travel.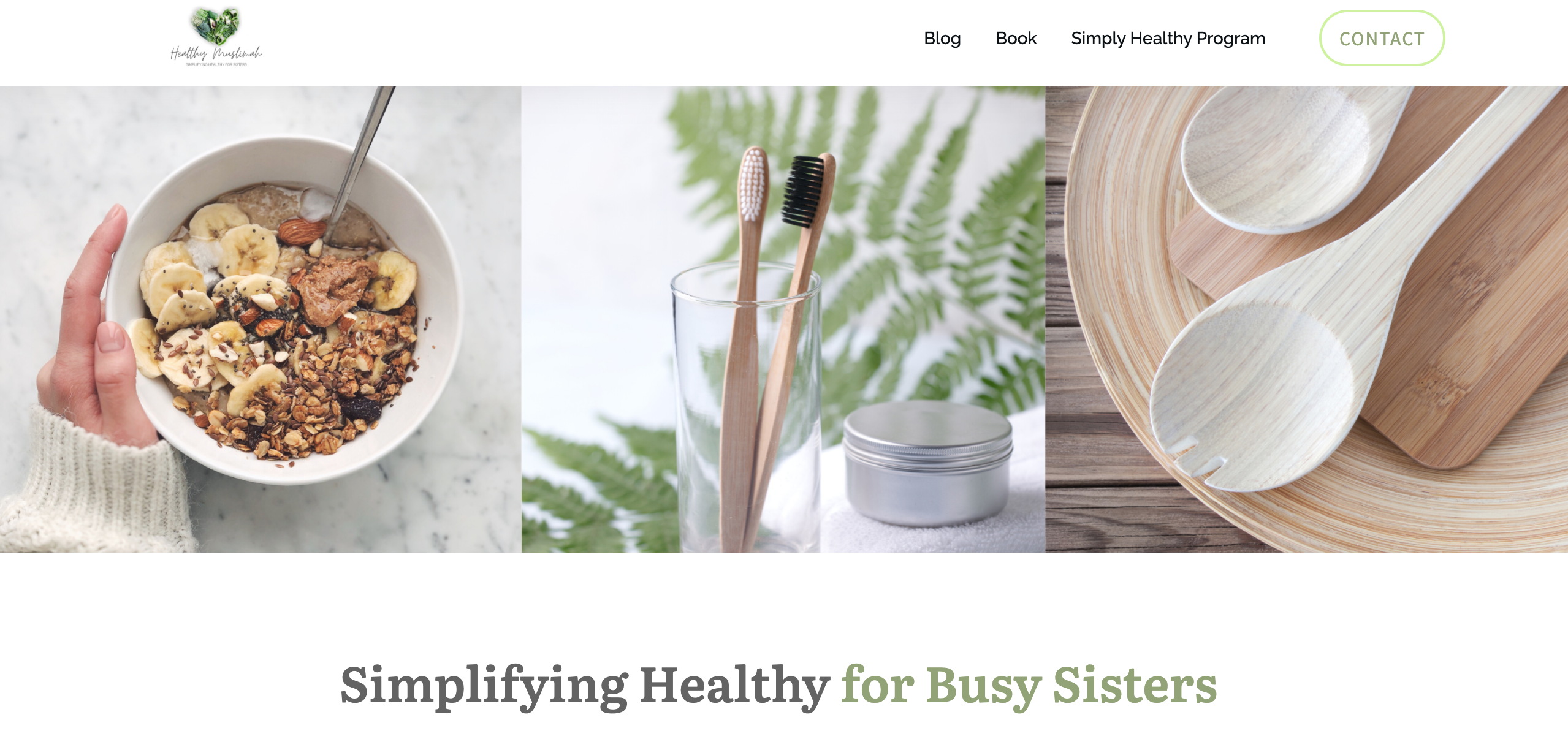 Qualified nutrition consultant, author of Then and Now, Food in the Time of the Prophet ﷺ and Food Now and founder of Healthy Muslimah, an online health and wellness space for Muslim women that simplifies healthy and focuses on helping sisters make positive changes that are both easy and sustainable.
Simplification is my passion and I Â created Healthy Muslimah as the resource I wish I'd had at the start of my (very very bumpy) health journey.

I wish someone had said to me, "Breathe, slow down, take things one step at a time and here's the first step… Bismillah" 

….so that's exactly what I have created for you! Bi'ithinillah. 
Best Personal Development/Productivity Blog – Our Muslim Homeschool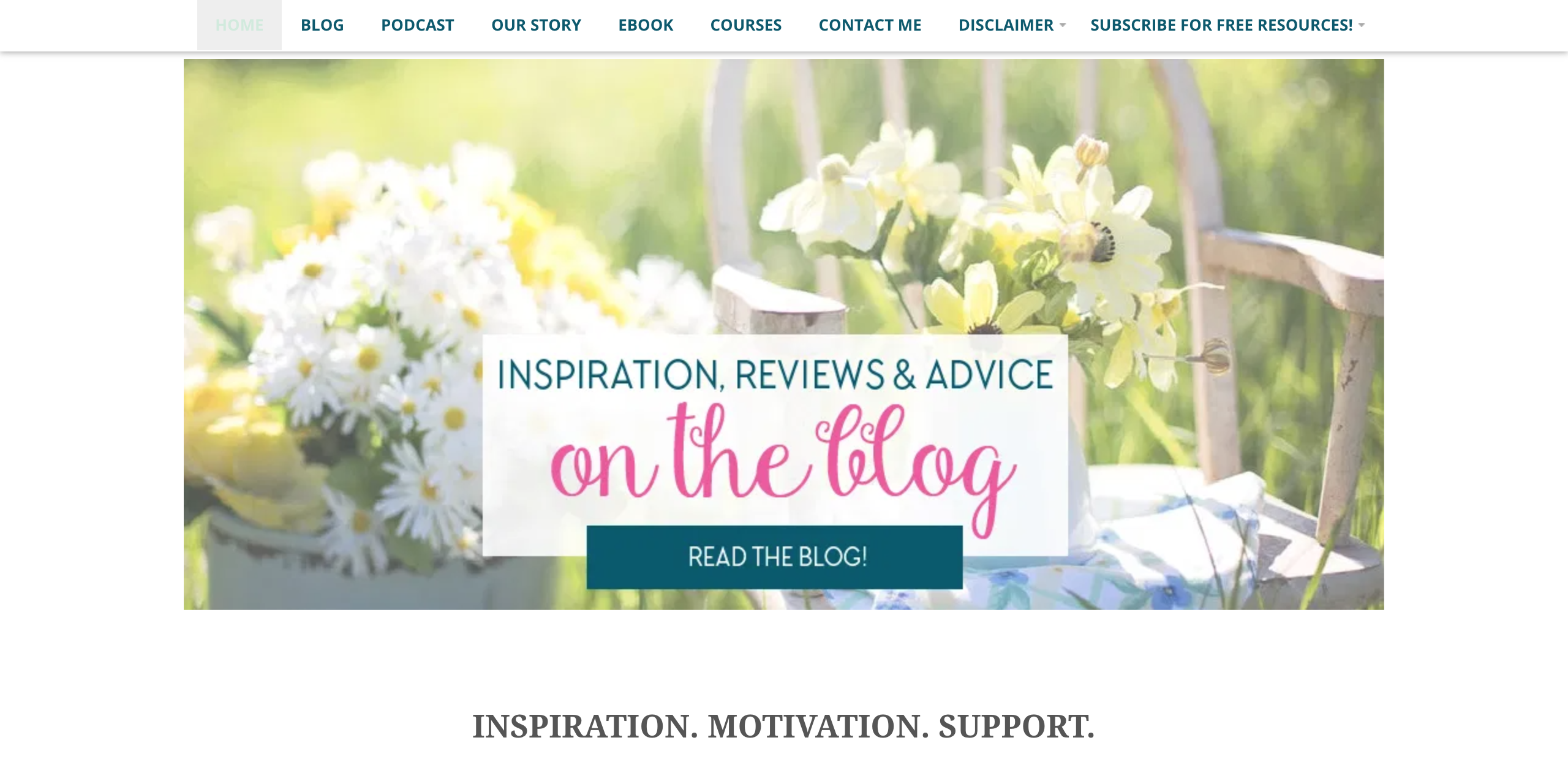 Our Muslim Homeschool was founded by Dr Gemma Elizabeth. The blog began five years ago, with the intention to inspire Muslim families who are considering home education, to assist those Muslims who are already homeschooling and to help Muslim families who just want to be more involved with the education of their children.
Whether it's homeschool curriculum choices, day-in-the-life videos or deeper discussions around motherhood, you can find it on Our Muslim Homeschool insha'allah.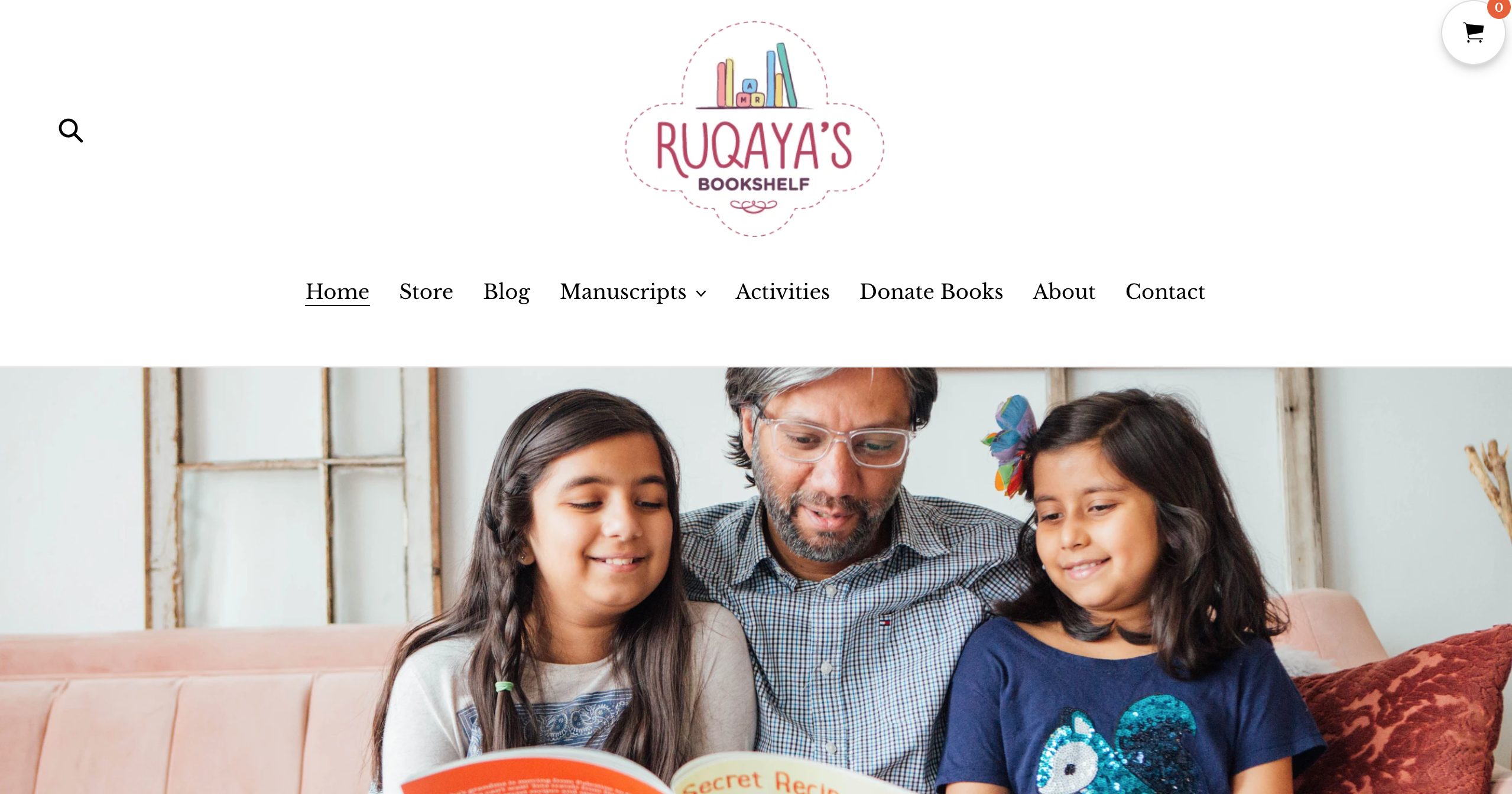 Asmaa Hussein is founder of this wholesome publishing company based in Canada. Since 2015, their mission has been to publish bright, fun, and engaging Islamic children's books to add to your home and school libraries.
Diversity in children's literature contributes astronomically to your child's character education (not to mention, seeing someone who looks like you in a storybook is pretty darn exciting!).

After servitude to God, my daughter Ruqaya is my greatest motivation. As a widowed mother to a rambunctious and beautiful girl, I strive to show her an example of dedication, determination, and excellence.

I named this publishing company after her – Ruqaya's Bookshelf – because she loves books more than anything.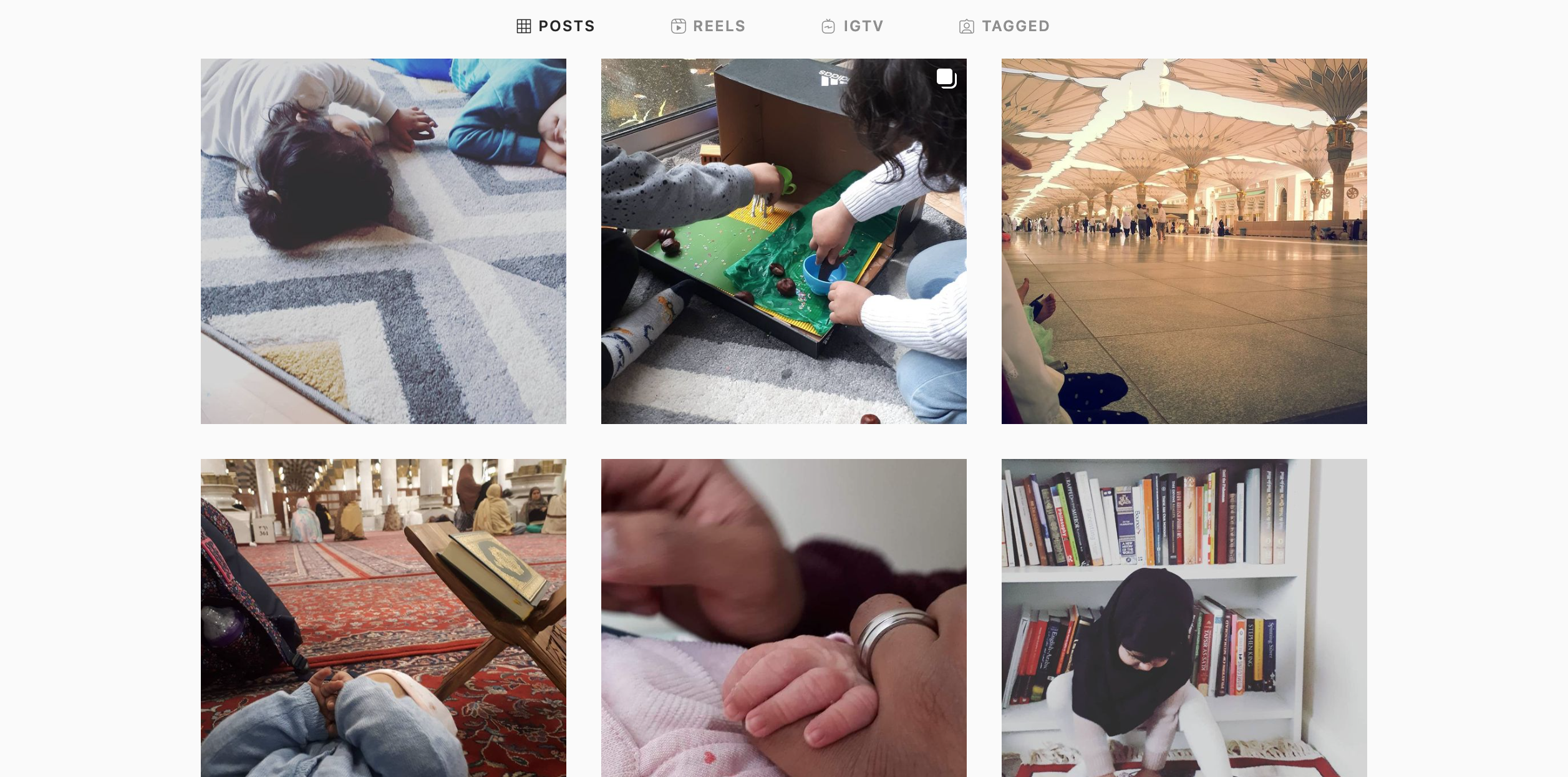 Madiya Rana is an author, wife, mama of 2.
Faith-guided mothering and more. Because it all begins at home 💖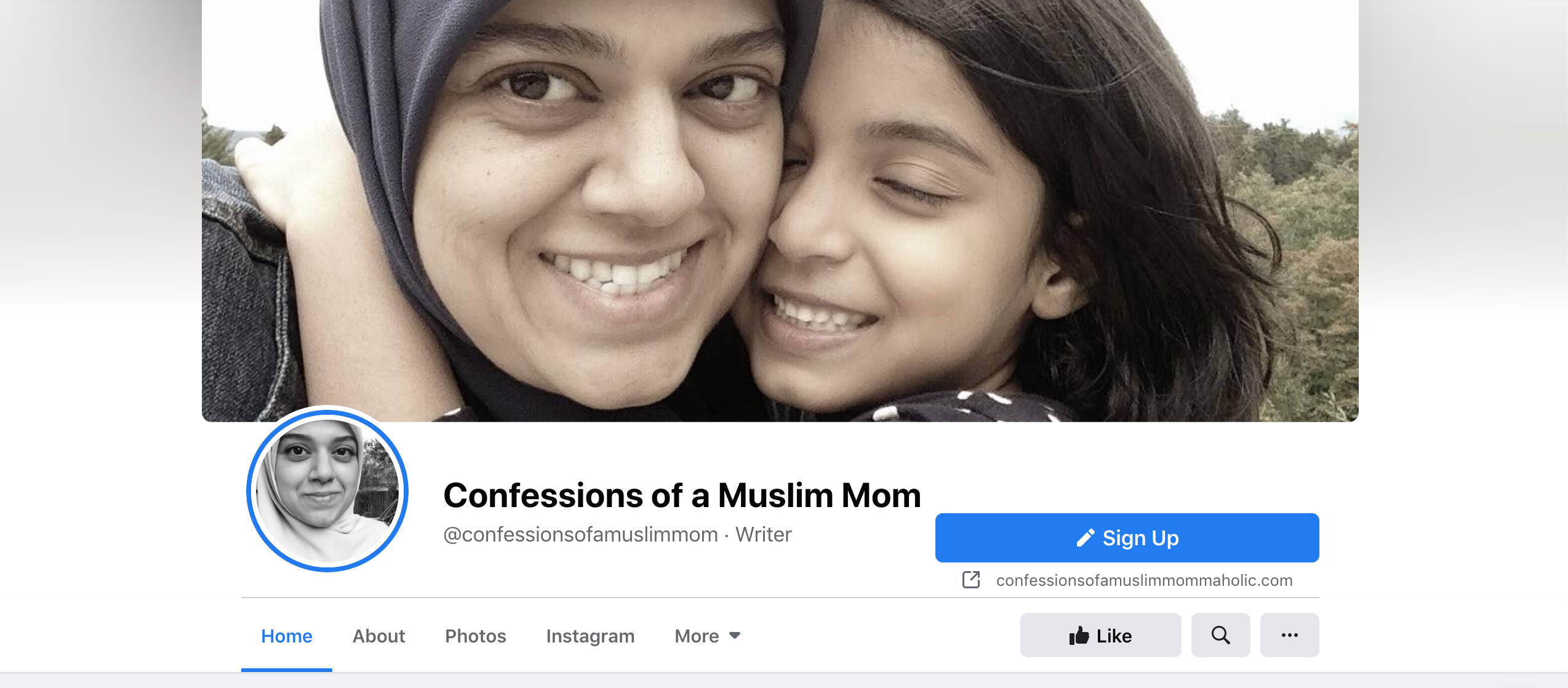 Finding the extraordinary in the ordinary.. Always learning, always growing.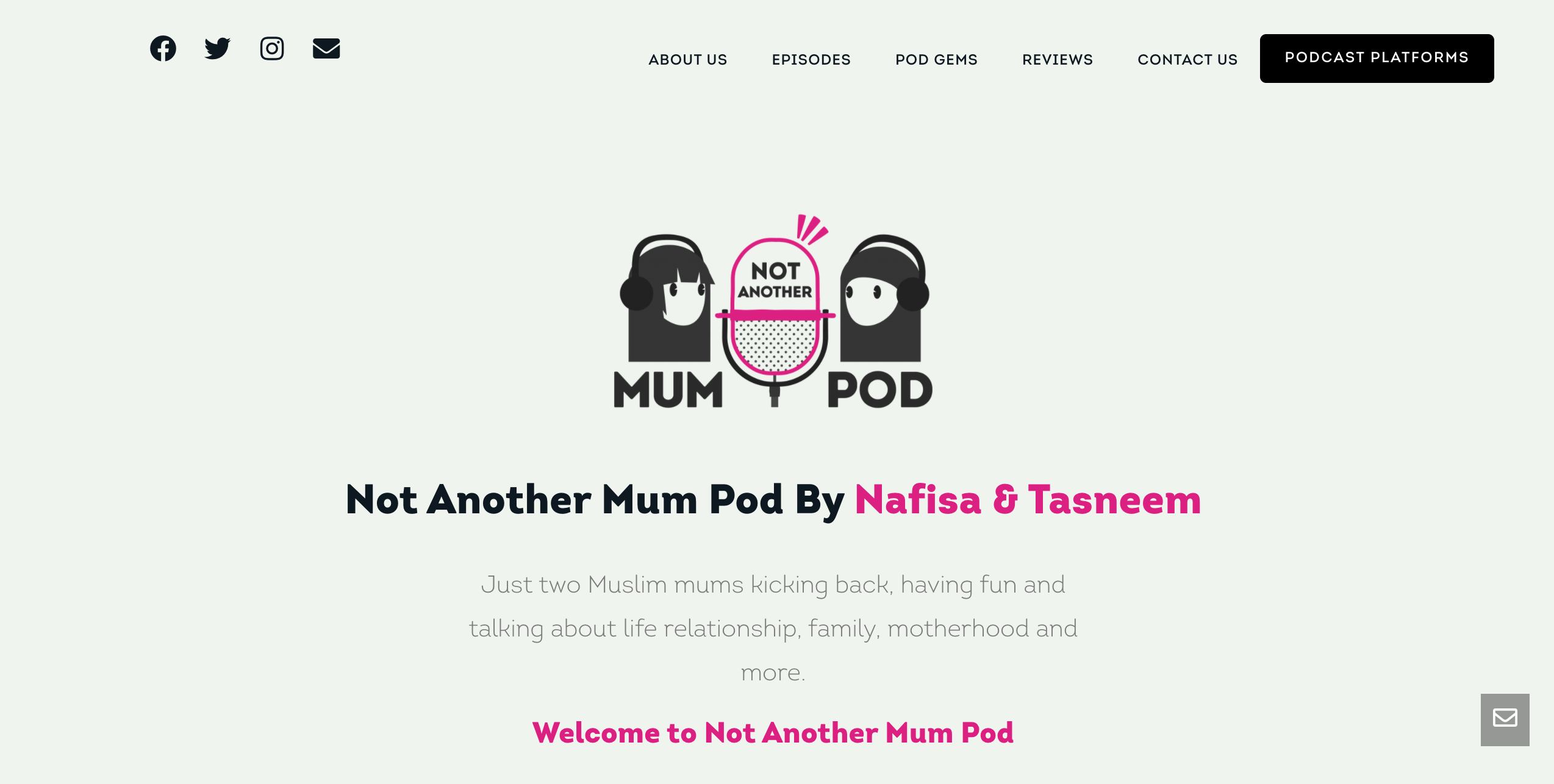 Launched in 2020, Not Another Mum Pod is a fun and relatable podcast that explores issues relevant to Muslim women today. Created by two Muslim mums, it goes beyond motherhood and delves into relationships, Islam, hot topics, health, families and more. No subjects are taboo in this series of honest and open conversations between friends, experts and commentators.
Grab a cup of tea or coffee and some snacks, and join us for a chat after hours.  

Welcome to the madness that is our lives.
---
Overall Inspirational Blogger
This category was chosen differently. We combined the public vote and a private vote in our Facebook Group. We also asked bloggers to say WHY they were voting for that blogger. There are some amazing Muslimah bloggers and everyone is inspirational in their own way – but we had to pick one for our awards.
Here are some of the comments about this particular blogger:
'I love her daily stories of what she does as a mum and homeschooling! I also love her book reviews and recommendations which is so so beneficial.'
'Because I have never met someone so down to earth, supportive and exceptional. I love the books she shares ( I am big fan of people who read so many books and she does it while homeschooling her kids, managing her home and all the lovely things 🥰🥰) and her homeschooling tips have kept sane this pandemic (like really pulled me out of depression). The reason I'm choosing her as inspirational is because she shares her imperfections and the solutions at the same time.'
'Personal experience and reflections shared are very useful and inspiring.'
'She shares a lot of insight in homeschooling and the resources and is always there for help and suggestions.'
'I find Eva super helpful, supportive and love her book reviews – her blog has some great posts and love her IG posts too.'
'Eva is consistent, works SUPER hard on her Instagram page and blog, ALWAYS ALWAYS supports others – no matter what by engaging with their content or sharing their content, she's active in the community too and really deserves this.'
And our winner is:
"Early in my homeschooling journey , I remember being obsessed with trying to find entertaining and beautiful unit studies , cutting out countless lap book pieces and printing off lots of "activities . What used to happened most of the time was – my kids at that time 6 and 4 rushing through all my hard work and be ready in less than ten minutes for the next thing.
I used to be exhausted . As more kids were added, it became difficult to maintain this , I didn't have the time to print or make elaborate studies ..
And then I just realised that I actually need to wisen up and play it much more cleverly . And I did, I started buying the odd workbooks here and there , invested in a few curriculums throughout the years – some worked , some didn't . But I stopped trying to print out elaborate activities . I cut out our school time time to the most important ( Quran, maths , bit of handwriting and lots of read alouds ) and let my children play for most part . I stopped working so hard .
I stopped searching the internet and Pinterest for the perfect printable . I stopped complicating things and realised that actually simple is often so much better than complex . Any child below the age of 10|11 needs a bit of instruction in reading , spelling and maths . They need a bit of handwriting and dictation or free writing . And let's not forget – the most important thing they need many many good books available for them to read for their own reading – science , geography, history , nature , people .
…
I also learnt to delegate tasks as my children got older and more Independent . I get my 11 and 9 year old to check their own work all the time ( spellings and maths for example )
I remember reading an interview with a homeschool parent a few years back that pointed something so wisely " My children's education is only the better for it . They are the ones who are learning , so they are the ones that should be putting in the effort . It is not up to us to spoon feed them regurgitated content and ideas . When we do the work for them , we are stealing that accomplishment from them. So, mamas don't work harder than your kids."