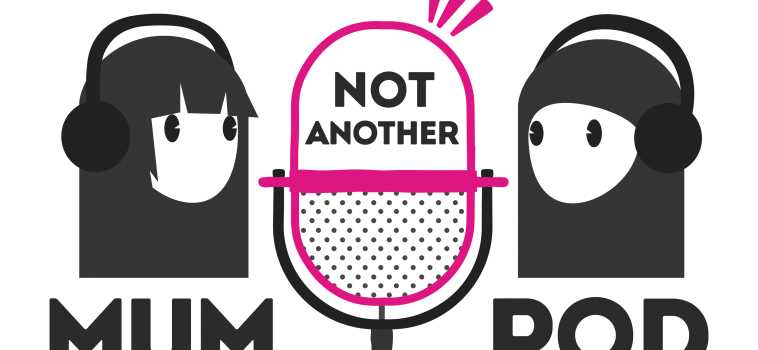 This months featured bloggers are Nafisa and Tasneem from Not Another Mum Pod. Just two Muslim mums kicking back, having fun and talking about life relationship, family, motherhood and more.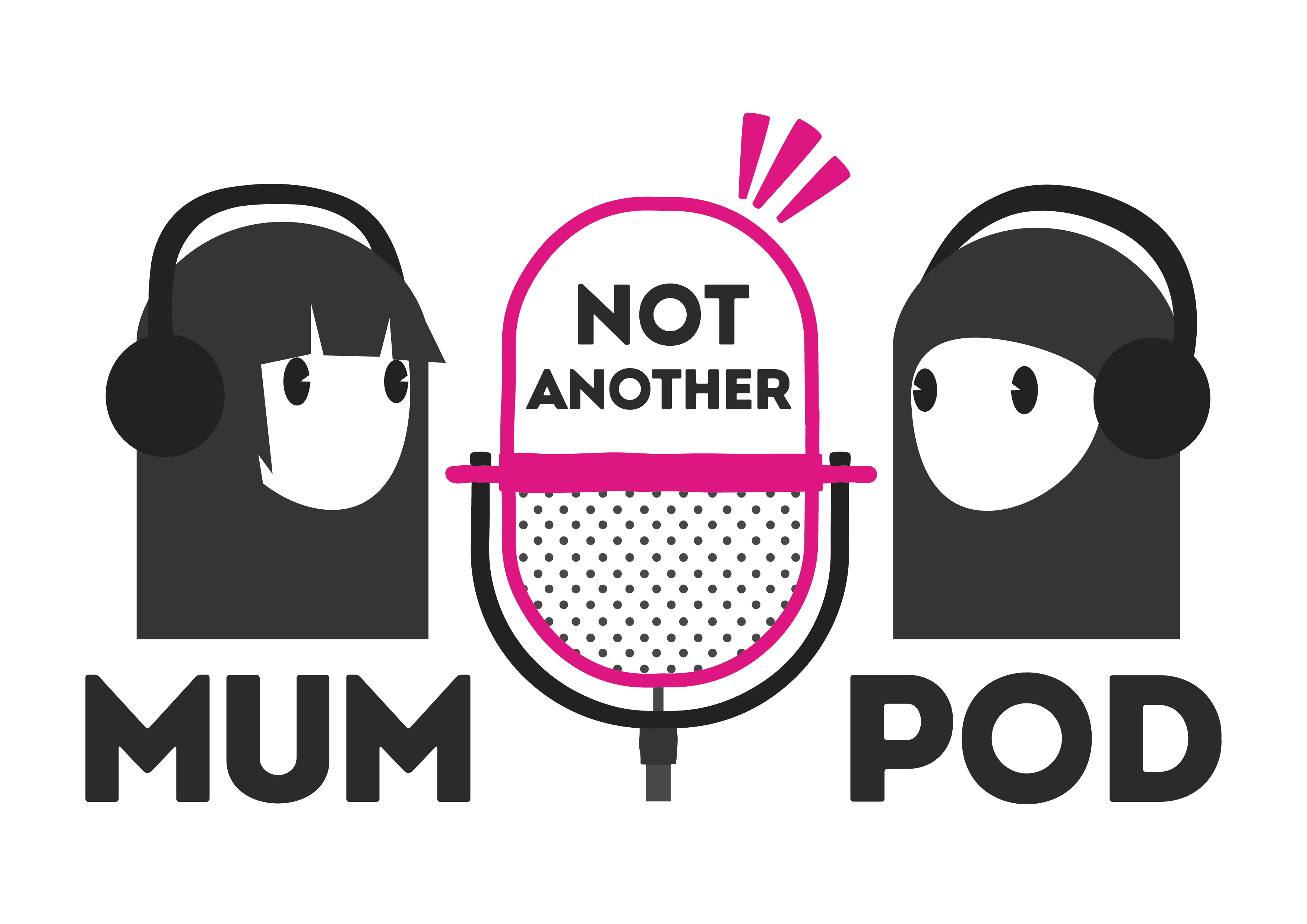 WHEN AND WHY DID YOU START BLOGGING? DID ANYONE, IN PARTICULAR, INSPIRE YOU TO START BLOGGING?
Nafisa: I've always thought I would blog one day. I used to write blog style pieces back in the day before we had a name for them. I never did anything with them but I always did want to write stories of real events.
During this lockdown, I felt really stifled and felt the urge to think aloud. I just couldn't hear my own voice in the myriad of noise. From morning till evening, there are nappies, laundry, food, phone calls, meetings, tantrums and so forth – until bedtime, and then it's like: pause. Play. Repeat. You know when mothers lock themselves in the bathroom for a breather from the kids? Well, podcasting is this for me. Except no one is banging on the door. I am forever thankful that it gave me the confidence to be myself; to do something worthwhile which directly impacts my community as well as creates a safe space for dialogue within the wider world.
A series of events led me to guest on a podcast and then I got involved with the Museum of London lockdown project doing podcast diaries of lockdown Ramadan.
Tasneem: I've been blogging since way back in the day – circa 2005ish. My friends and I all started blogs at the same time and we saw it more like online diary to let each other know what we were up to than an online platform that could inform or create change.
Since then, I've had numerous blogs at various stages of my life, all representing who I was at that time.
We had the inspiration to podcast in lockdown from a desire to collect our thoughts amongst the chaos of the world; a time to have adult conversations once the kids have gone to bed, when we are free to chat, snack, unwind and have uninterrupted important conversations. Conversations that we not only learn from, but along with it, we create a safe space to discuss difficult topics that affect our community whilst encouraging dialogue and understanding within our wider communities.
Today, my blogging platform has evolved to podcasts which we've just won Best Podcast 2020!
TELL US A BIT ABOUT YOUR BLOG, THE INSPIRATION BEHIND THE NAME AND HOW YOU DECIDED WHAT TO BLOG ABOUT.
Tasneem:
Our podcast is called Not Another Mum Pod – and it's pretty much what it says on the tin. We're two Muslims mums just kicking back talking about motherhood and beyond. We talk about topics not just relevant to Muslim mums, but Muslim women – like family, relationships, spirituality, health, kids etc. But we're also good friends so some of it is very light-hearted and easy-going as well. Apparently, what our listeners love most about our pods is how relatable we are and how it feels like a conversation between friends.
Nafisa: What I can tell you is, we went through a week of trying to find a domain name that was available! It was like Rumpelstiltskin! For me, I wanted to have honest and candid conversations. We hear non-Muslims writing about Muslim women and talking about us for us all the time. I thought, why not grab the mic from them and let us talk about us, our lives, what we go through, first-hand? Why don't we start that conversation ourselves and start talking about these issues that our community likes to brush under the carpet and figure out a solution ourselves?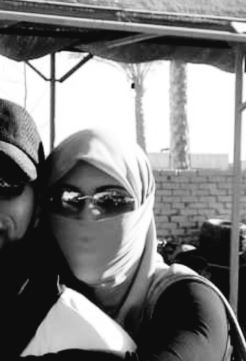 WHAT'S THE MOST CHALLENGING THING ABOUT BEING A BLOGGER AND BLOGGING?
Nafisa: I never realised how much of a time-suck podcast editing is, and never realised the technical elements that go into podcast post production. Then there is the actual show notes which we have to add to the site as well as all the copy for social media. It definitely is a labour of love and can get overwhelming!
Tasneem: Finding the time! Before blogging/Podcasting comes our kids, husbands, careers and a million other projects. Finding the time to do this and do it WELL is the biggest challenge for sure!
DO YOU STRUGGLE TO FIND THE TIME TO BLOG? HOW DO YOU MANAGE YOUR TIME?
Tasneem: Haha, our listeners will probably tell you that we haven't succeeded in managing our time effectively because we don't release episodes frequently enough! Honestly, it's really hard. Most of it is done in the dead of the night once the kids are asleep, or in between the million other things we have to do.
Nafisa: I literally have to plan out three full working days for just for the initial stage of editing but all in all it probably is a one full week of working full time to get a podcast to a publishing stage. Juggling this between everything else and children makes it harder so we end up taking nearly a month for an episode release but we try to make it worth the wait by ensuring it is a longer episode than our usual half an hour one.
HAVE YOU EVER FELT OVERWHELMED WITH BLOGGING?
Nafisa: Yes, 100%. It is so full on with finding the appropriate guests and the topics we discuss with them are not easy, so to find the right candidates, booking, recording, editing, preparing files, art work, the text intro, the show notes. The social media elements, then updating the sites to responding to comments and managing the pod groups, it is really overwhelming. Feedback from everyone especially non-Muslims have been very humbling and keeps us motivated.
Tasneem: All the time … but because we enjoy it and we do it for the sake of Allah, we keep at it! Our aim is to talk about hard issues that affect our community but in a friendly, conversational tone so that everyday Muslims can relate and non-Muslims too. We've had feedback from non-Muslims saying they never knew how easy-going Muslims were or they had a different idea about Muslims and they felt enlightened, connected to us etc. So, this inspires us to continue.
HAVE YOU HAD ANY OPPORTUNITIES ARISE AS A RESULT OF BLOGGING?
Tasneem: I have – one of my earlier blogs was discovered by a publisher and turned into a novel – which I published anonymously. Another blog I currently have is in the process of being edited in order to get published into another novel. I'm very excited about this one!
Nafisa: Yes, I recently had a couple of offers of sponsorship as well as a renowned organisation that would like to take our podcast under their umbrella. I also had an offer from a radio-show to broadcast our podcasts nationally.
I have created a series of bitesize pods called Pod Gems, where I read my own written pieces out creating short, reflective audios, thus combining my love of writing with my new hobby of podcasting (podblog if you like). Eight of my Pod Gems have been selected to be in the Museum of London's permanent collection for their lockdown history, which is so surreal when I think about it! In generations to come, visitors from all over the world will be able to listen in when visiting. This really gives me goosebumps!
Last but not least, I had another British broadcasting company contact me for future podcasting opportunities around faith.
I started this as a hobby and have no plans to monetise yet. I just don't have the head-space to do take up any offers right now. I simply want to make a positive change in our communities and pray Allah accepts it as a Sadaqah Jaariyah. Podcasting costs are quicky piling up so perhaps I will need to consider sponsorship quite soon.
WHERE DO YOU SEE BLOGGING IN 5 YEARS? WILL YOU STILL BE DOING IT IN SHAA ALLAH?
Tasneem: Inshallah yes… in 5 years, we'll hopefully have an Audible award under our belt, and hundreds of thousands of listeners! I think it is important we keep it fresh, relevant and honest. As long as we can fulfil these, I don't see why not!
Nafisa: I hope we will be but not sure if we can sustain it that long but who knows? We may get an offer we cannot refuse! I will tell you a secret here, I dream about interviewing great personalities like Ilhan Omar, Ibtihaj Mohammed or Michelle Obama! Perhaps one day iA! If we can get hard-to-reach guests, that would be amazing!
WHAT ARE YOUR FUTURE GOALS FOR YOUR BLOG?
Nafisa: I echo Tas' ambition for an Audible award, and I definitely want to rank no.1 in the Apple podcast main charts one day iA! With our sixth episode release, we hit Apple podcasts at no.13 and no.12 in Sweden! We've been consistently in the charts as far as Saudi and Australia too!
We do have to focus on some marketing once we get a breather for recording. We have such huge topics coming up. We are overwhelmed with the positive feedback since launching and cannot wait to create more content.
Some of the topics covered are considered taboo but Tas and I are not afraid to face it head on. Releasing light-hearted episodes on how we met our other halves to hot topics like why Muslims are leaving Islam (what can we do to support Muslims on the edge?) to how a husband turned out to be gay and what the reality is like living with cancer.
We have more exciting episodes in the pipeline covering forced marriage – a series on different types of abuse as well as some other topical issues. May Allah accept the good of our work and forgive our errors, ameen.
Tasneem: Since launching, our download listens have rocketed; we have people listening every single day, almost every other hour, and our audience are from all over the world. I want to get to a place where we are getting hundreds of thousands of listens per month.
I guess we have to focus a bit more on the marketing side soon. Considering our soft launch was just a couple of months ago, organically hitting Apple podcast charts in several countries and continents shows that we can really go far with a proper marketing strategy if we plan for it. Alhamdulillah, we have been so blessed so far to achieve this much so quickly so can't complain! Winning Best Podcast 2020 award was just amazing, and very surreal for us! Literally the icing on the cake! Thanks to everyone who voted, <3
Our website is still a work in progress so we also need to focus a little bit on that.
WHAT ADVICE AND TIPS WOULD YOU GIVE TO SOMEONE WHO MAY BE THINKING OF STARTING A BLOG?
Tasneem: You do need to think about what other commitments you have and realistically how much time you can give it. Perhaps do a test run and try blogging on a dummy site first and see how you go. You also have to love it and have a deep passion for it as otherwise you will give up.
Nafisa: Agree with Tasneem. I would also add, make sure you have a bank of articles or podcasts already ready so you release with four episodes/blogs and have a bank of six more which you can upload whilst you're working on your next batch. Otherwise, you'll find yourself constantly playing 'catch-up'. Also, consider the financial aspects by speaking to as many people as you can; do you research and keep asking questions. Join as many technical Facebook communities as you can – I learnt everything about podcasting and blogging from online FB groups.
Last but not least, correct your intentions. Try and focus your mind that this is for the Sake of Allah and ask Allah to put barakah in your work so that it benefits both worlds. It then also becomes an ibadah inshaaAllah.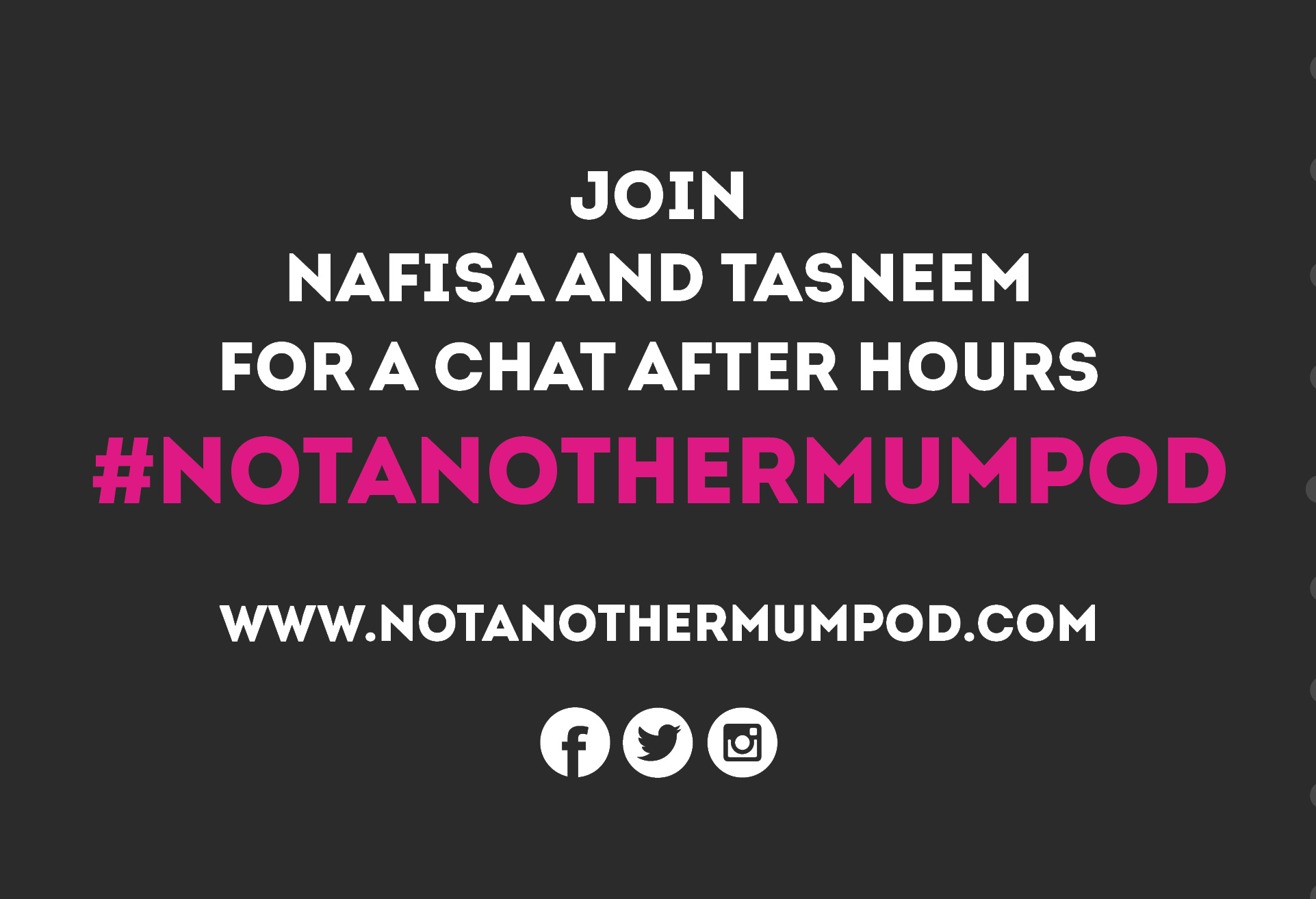 Our links
Website: www.notanothermumpod.com
Social media: www.smart.bio/notanothermumpod/
You can also listen on any podcasting platform such as Apple Podcasts, Google Podcasts, Amazon Music or ask Alexa, Spotify etc.
Thank you so much for the opportunity!