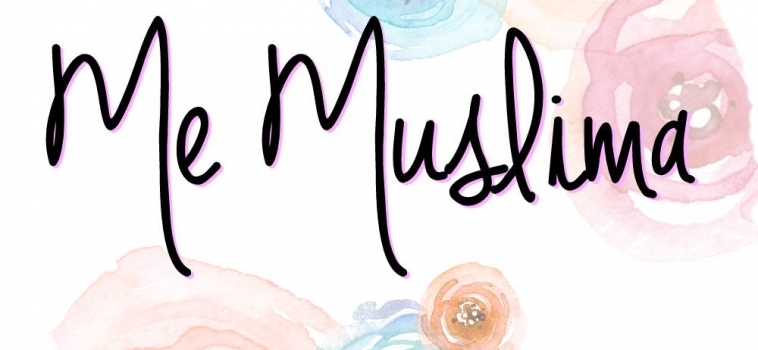 This month's featured blogger is Vanessa from Me Muslima.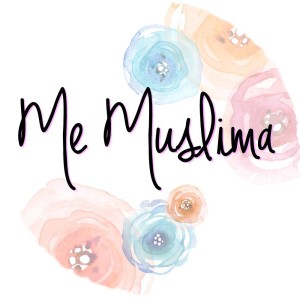 Please do a small introduction about yourself.
My name is Vanessa and I am a late 20 something revert Muslimah, first time mother, student and creative entrepreneur. I love studying everything from childhood development, psychology, health and holistic living, marketing, design and whatever else captures my interest in the moment. I consider myself to be a bit overly ambitious at times and have a to-do list that is exceptionally lengthy and growing every day! Even though I don't get to do it as much as I like, I love writing and reading. Above all, I strive to do my best to be a better Muslima.
What is your blog about?
My blog, Me Muslima, is a resource I created to help Muslim women be inspired. Instead of this being a solo effort, I welcome collaboration from a multitude of passionate, creative and talented Muslimah's who strive to please Allah by inspiring and motivating others. On the Me Muslima blog you will find inspiration to grow and be better, and perhaps to overcome challenges in life you may be facing, Alhamdulillah. I am preparing a second blog, Simple and Vanessa, that will be launched this week, in shaa Allah. This will feature tips on better blogging, freelancing, social media, lifestyle and simple living. This will be in conjunction with my new blog design business that I hope to offer resources for creatives.
When and why did you start blogging? Did anyone in particular inspire you to start blogging?
I started blogging informally for a few different blogs about 3 years ago, and after the birth of my daughter I decided to start my own. I ran through a few different ideas before I decided on a concrete idea and niche, which is how Me Muslima came about. One of the blogs I wrote for, The Eco Muslim, inspired me to start blogging. I loved the idea of a community and being able to use my words to inspire others and effect change, whether it be small or big.
What do you hope to gain from blogging?
For Me Muslima, I just hope to be able to inspire myself and other sisters to be better Muslimahs first and foremost. Muslim women are the center of a strong ummah, and in order to be a solid foundation for others we must first find that strength inside of ourselves. Simple and Vanessa will be a means for me to stay home with my daughter so that I can be the main influence in her life, in shaa Allah. I want to not only have a successful business and earn an income to help support my family, I also want to help others achieve their dreams.
Where do you hope to see your blog in a few years?
I haven't really thought about this part yet. I just hope to see both of my blogs grow and inspire others. It would be wonderful to see both of my blogs grow and evolve into a resources that will positively impact the lives of others in shaa Allah.
Do you have any goals for your blog this year?
We are launching a monthly Inspired Sister Award for Me Muslima, which will begin this month. I also hope to expand the resources, blogger and business directory, and increase the output of inspirational articles. I do hope to get into a position where I can start paying my writers by the end of the year, in shaa Allah. Simple and Vanessa, the main goal is to launch at this point, which is always the most difficult part of lifting a blog off the ground.
Have you had any opportunities arise as a result of blogging?
The networking I have done for Me Muslima has brought so many opportunities, subhan Allah! If it wasn't for the wonderful sisters I met, Me Muslima never would have happened, nor would Simple and Vanessa, or a few other opportunities. I think that the best thing that has happened as a result of Me Muslima is confidence. There has been a few times that I thought about giving up, and then I would open an email from a sister who was so inspired by Me Muslima that I knew I had to keep going. Me Muslima has helped me recognize the opportunity that lies within myself; this has taught me to never give up on that. All praise and thanks is due to Allah, without Him none of this would be possible. I pray to always keep my intentions good and to fill my time with productive tasks that will benefit myself, family and the ummah with the sole purpose to please Him. Alhamdulillah
Vanessa can be found blogging at Me Muslima, and Facebook and Twitter