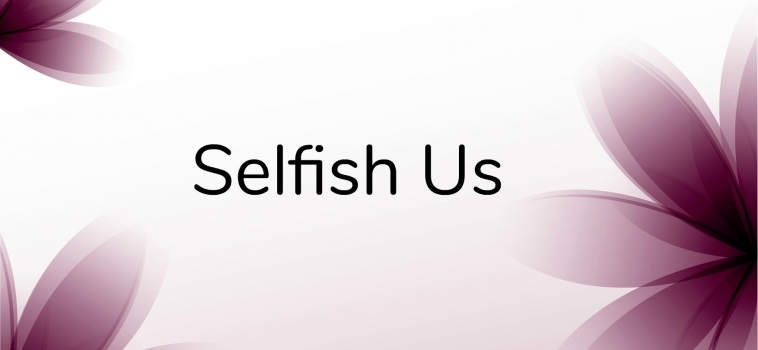 I'm at an extensive loss for words
For what is happening around the world
What if in their place were you or I?
Do you think we would be able to survive?
How selfish and arrogant we are
How heartless!? Do we really care?
How about their agony we share?
Oh yeah! Would we even dare??
For the slightest thing we complain
By doing so, what do we gain?
Comparatively, it's like the rain
That drops and flows through the drain
When you lay your head
On your comfortable bed
Remember those in the tents
Expecting for a turn of events
When hungry you always feel
Even before your next meal
Think of those starving for days
Searching for food through indirect ways
When frustrated you get
Due to the unbearable sweat
What about those unable to stand on their feet
Cause of the intense cold and the severest heat
When you fight with your dad
For the latest iPhone or iPad
Remind yourself there are many
Who are struggling for just a penny
To walk merely a mile, you bluntly fuss
You'd rather ride a buggy or take the bus
Have you not witnessed those running kilometers
With blood or sudor pouring in litres??
When the cool outfits you desire
Know that- luxury is but a bloody fire
Only look at those lower than you
So that you'd be contended and grateful too
Even though we've got our heart in the right place
Can we not see the distress written all over their face?
But yet we are hesitant to go forward
After seeing the innocent being tortured
Guilt and sorrow running through our veins
Aren't we answerable for their pains??
Contemplate!! Come What May
Let's make a change "Whaddaya say?"

Alhamdulillah, being a busy mum of 3 and having completed her degree in Islamic studies and Arabic language along with an International diploma in teaching and training skills, Sabrina aspires to inspire the modern generation hoping for a better outcome Inshaa Allah! Blogging is her passion where she writes for different sites and magazines.. A Textrovert she calls herself but also is in the field of da'wah..

Latest posts by Sabrina Azhar