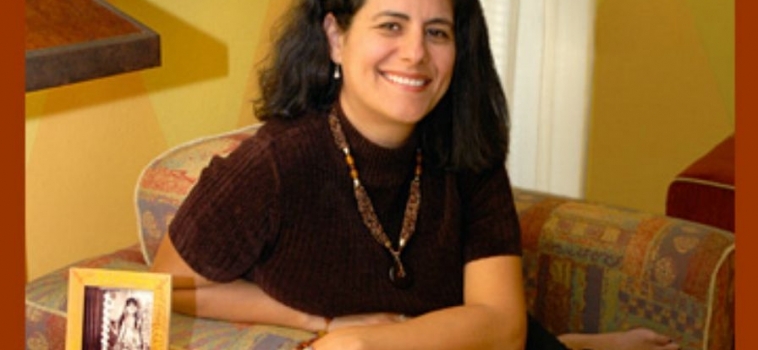 Our May 2017 featured blogger is Kay Tarapolsi from A Crafty Arab. Kay is a Libyan American who creates art to promote a positive image of Arab and Islamic culture.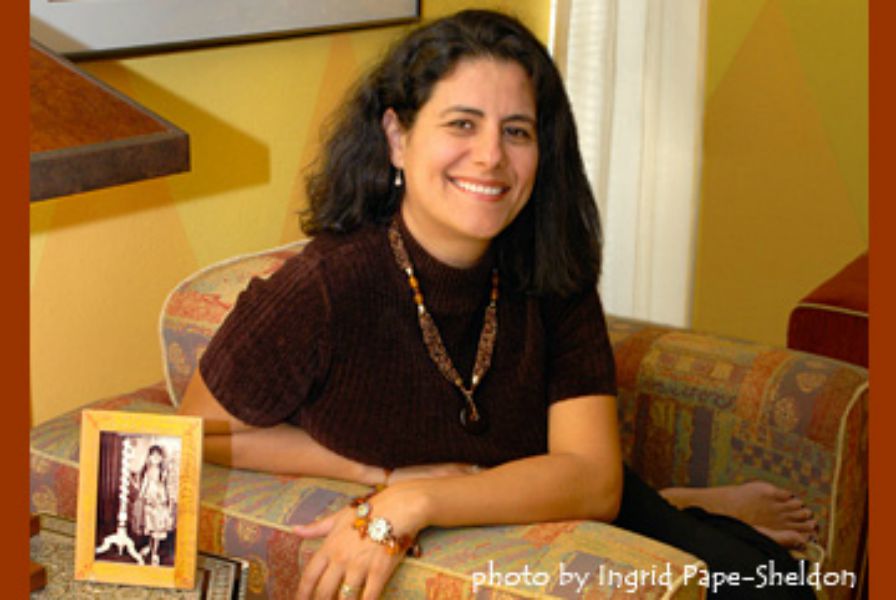 WHEN AND WHY DID YOU START BLOGGING?
I started blogging in 2008, originally on Blogspot and then moving over to WordPress last year, ahamdulli'la. Back then, there were not that many blogs that were teaching about the Arab world, or its religions, to the general public. I wanted my three daughters to know what their heritage was to counter all the negative press surrounding them. ACraftyArab.com has always been about educating kids through education products, but it also started including easy DIY tutorials. Kids can learn where Algeria is by making a geometric drawing, or how to recycle a K-cup into a fez hat, and not realize they are expanding their minds about other parts of the world.
DID ANYONE, IN PARTICULAR, INSPIRE YOU TO START BLOGGING?
Yes, CraftyChica was an inspiration for me. I love all the different fun, bright, colorful ways (youtube, cruise, products, etc) she showed Latino culture and wanted to do that for the Arab culture. In'shaAllah I will get there one day, I'm still in the throws of carpool and homework at the moment and don't mind waiting.
WHAT'S THE MOST CHALLENGING THING ABOUT BEING A BLOGGER AND BLOGGING?
Research.  I spend hours looking through craft books, online, thrift shops and garage sales to find my inspirations and it's a full time job.  Once I come up with the idea and sketch it out, it's easy to do it, take photos, write up the steps and market it because I did so much of that in art school.  Then the project is done and I can shut down the computer and walk away.  But the research is never ending, and it's a challenge to turn it off.
AS A MOTHER AND BLOGGER DO YOU STRUGGLE TO FIND THE TIME TO BLOG AND COME UP WITH CRAFTYPROJECTS? HOW DO YOU ORGANISE YOUR TIME?
I did originally, especially when I first started the Crafty Ramadan 30 day challenge six years ago. I look back at those badly shot photos and sleep deprived writing and I laugh. But since the girls have gotten older, it's gotten a lot easier to manage, ahamdulli'la. I have a schedule I follow on which days I post and which days I create the tutorials. The girls take turns making the project and I do pay them, because I want them to take the job seriously.
HAVE YOU HAD ANY OPPORTUNITIES ARISE AS A RESULT OF BLOGGING?
All the time. I'm an artist full time and teach art to children. I use my blog as a resume of sorts to show my future employees potential (Arab or not) projects I can do in their public schools.  I've listed a few of my teaching jobs in my blog under Community, but do need to do a better job of posting more recent years.
WHERE DO YOU SEE BLOGGING IN 5 YEARS? WILL YOU STILL BE DOING IT IN SHAA ALLAH?
Yes, of course. I've been doing it for years and still think it's the best way of reaching moms out there that want to expand their children's minds.  But I might need to recruit some neighbor kids to come do the crafts since my kids will all be in medical and/or art  schools, insha'Allah (all those xaxto crafts my teen is doing is preparing her for either).
WHAT ARE YOUR FUTURE GOALS FOR YOUR BLOG? IS THERE ANYTHING SPECIFIC YOU ARE AIMING FOR?
I'd really like to offer more free downloads, coloring pages, nursery rhythms, word searches, mazes, that sort of thing. Right now I have Eid banners and a few things, but I'd like to open up a whole shop of free downloads that moms can go to and just print out what they need to educate their kids in a fun way, at home.  I'm also hoping to be able to schedule out a few weeks of crafts so that I can take some time off to finish up the Arabic Animal Shapes poster. My business has finished the alphabet and colors and I really want to try to printout shapes this year. Insha'Allah, we'll see if it happens soon.
WHAT ADVICE AND TIPS WOULD YOU GIVE TO SOMEONE WHO MAY BE THINKING OF STARTING A BLOG?
I'd suggest starting out small to see if you enjoy it first. Blogspot was a great platform for me when I was testing the waters and not really serious about what I was doing. It wasn't until last year when my husband was no longer working that we decided to make the blog more of a primary focus of A Crafty Arab. There are so many venues that are free to try, before deciding if hosting is the way to go.  I love the website socialexaminer.com because it's a fantastic place to check out which blogging options best fit your needs.
JazakAllah Khair to Kay for taking the time out to answer our questions. If you wish to connect with her further you can do so via: