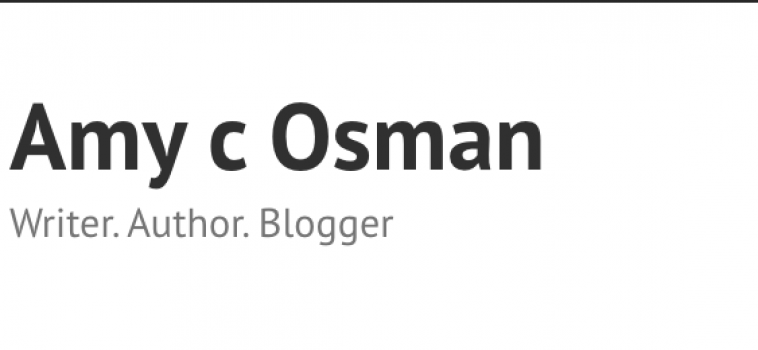 Our April featured blogger is Amy from Amy C Osman. Amy is a lover of the sea, nature and all things word. She loves to read and write. Expressing herself through words is what comes easy to her. Alhamdullilah. Allowing her to share and motivate women around her, bi'thnillah.
WHEN AND WHY DID YOU START BLOGGING? DID ANYONE, IN PARTICULAR, INSPIRE YOU TO START BLOGGING?
I started blogging last year, but I have recently started my new blog. I started blogging as I love to write. For me, writing is a great way to express myself and reach an audience. I love that I have the power to share what I have to say so easily.There is so much diversity to blogging and it can take on so many different topics. I want to inspire other women, other mums, to do something that they love, to find their hidden talent, and share it with the world. That's what I hope to share in my blog, as well as inspiration from influential Muslim women, in shaa Allah.
I was inspired by a dear sister, @energizedmuslimah, who recognized a talent in me which she encouraged me to share. Alhamdulilah. May Allah put baraka in her work, Ameen. She pushed me and encouraged me to not hold myself back. Realising that I had more to give the world and myself.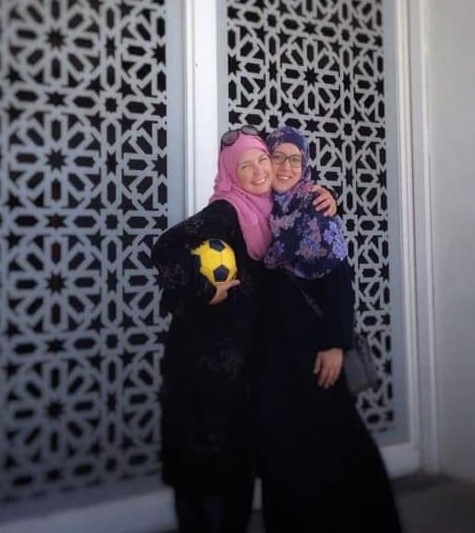 TELL US A BIT ABOUT YOUR BLOG, THE INSPIRATION BEHIND THE NAME AND HOW YOU DECIDED WHAT TO BLOG ABOUT.
I decided to use my own name for my blog, as I plan to write and release books under my name bi'thnillah, and as my blog does not have a definite subject it works for me. 
DO YOU STRUGGLE TO FIND THE TIME TO BLOG? HOW DO YOU MANAGE YOUR TIME?
Morning time is my productive time. So I like to wake up early, before Fajr, to pray Tahajjud, read morning adkhar, recite Quran and then get some writing/blogging done after Fajr. I continue once my children have gone to school before I get on with other tasks. Alhamdulillah
HAVE YOU EVER FELT OVERWHELMED WITH BLOGGING?
At times I feel overwhelmed, but using a daily agenda helps, having a list of the top three important tasks to complete every day, and then using other time for extra tasks. Alhamdulilla

HAVE YOU HAD ANY OPPORTUNITIES ARISE AS A RESULT OF BLOGGING?
As yet, I have not had any opportunity arise, but pray that Allah opens doors for me, bith'nillah.

WHERE DO YOU SEE BLOGGING IN 5 YEARS? WILL YOU STILL BE DOING IT IN SHAA ALLAH? WHAT ARE YOUR FUTURE GOALS FOR YOUR BLOG?
In 5 years from now I hope I will continue my blog but on a bigger scale, I hope to have a big following of readers who become inspired by my writing in shaa Allah. That's important to me, to inspire other sisters, to help them reach and follow their dreams in shaa Allah.My future goals, are to keep my blog active, find guests who can reach new audiences, and inspire more women. I plan to use my blog as a way to promote my up-and-coming book, co-written by Carin @energizedmuslimah.
WHAT ADVICE AND TIPS WOULD YOU GIVE TO SOMEONE WHO MAY BE THINKING OF STARTING A BLOG?
For those considering starting a blog, I would say just go for it! Many times in life we sit and procrastinate for too long, and I did that too. But now I have my blog, I love that I can call it my own. I have words that I can share and the freedom to express myself, and something to inspire my kids at too. It doesn't have to be complicated, start simple and learn as you go. There are so many useful sites to help you get set up, so even if you are no tech wiz it should be straightforward in shaa Allah. Just go for it and enjoy the process.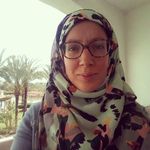 JazakAllah Khair to sister Amy for taking the time out to answer our questions. If you wish to connect with her further you can also find her on social media: