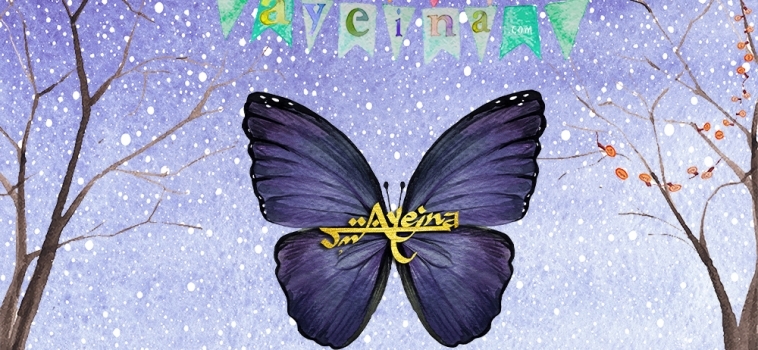 Our March Featured Blogger is Ayeina. Ayeina is a collaboration between 2 sisters who write about Islam, Parenthood, Education, Lifestyle, Humor, and Art at Ayeina.com. Read on to find out more about their blog!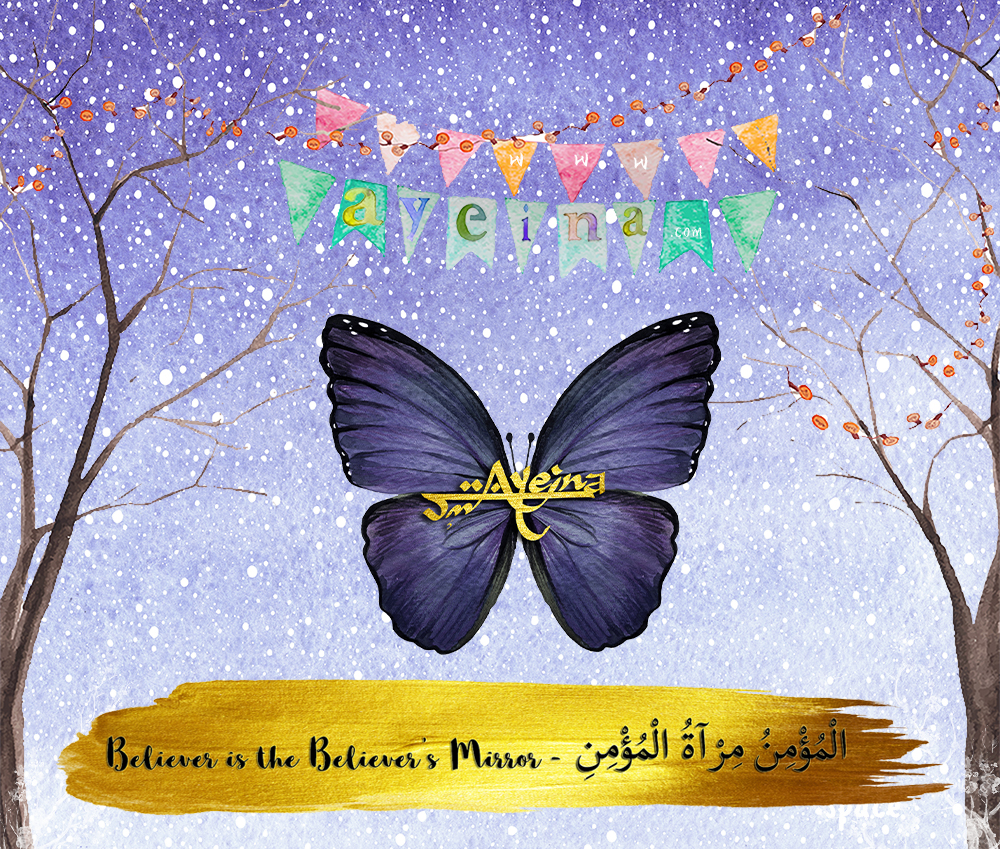 When and why did you start blogging?
When: July 2015 – Ramadan 1436
Why: We used to write for different publications (like Cosmopolitan magazine middle east, sisters magazine, understand Quran academy etc.) way before we dived into the world of blogging. We wanted to write on topics which magazines sometimes hesitate to publish. So one of us just said in jest that it's better to have our own blog rather. We never looked back since then. So it all started as an idea filled in a joke. But thanks to the month of blessings (Ramadan), we were able to put that idea into reality. We did so many istikharas for it. Even for the name before finally settling for AYEINA. AYE being the initials of AYEsha (elder sis) and INA being the finals of samINA (younger sis) – even the upside down Urdu logo hosts the initials and finals of our names. It's also a word in itself (Urdu language), meaning "mirror". Hence the tagline (beautiful excerpt of a hadith) – the believer is the believer's mirror. Hence the mirrored logo amidst the wings of a butterfly. One wing is useless without the other. And one flap of a wing raises the other and they both fly up as a result. Hence AYEINA represents a community of Muslims who want khair for each other.
Ok too many "hences". We're clearly off track here ;).
Did

anyone in particular

inspire you to start blogging?

There are many amazing bloggers/writers out there but we started it more for the above given reasons.
What made you pick the topic of your blog and how would you describe your blogging style?
Topics of our blog: Islam, Parenthood, Education, Lifestyle, Humor, and Art.
Blogging Style: We don't stick to a particular style. As we have guest bloggers contributing as well. So we let everyone maintain their own sense of identity.
To sum it up, our genre could perhaps be termed as sometimes poetic and sometimes humor – with education/awareness being the main cause.
P.S. we don't really blog about our lives like most of the bloggers do. Our website has more of a public look than a personal touch.
What do you hope to gain from blogging?
Sadaqah jaariyah and inshaaAllah halal income for us and other muslimahs. We have started that journey with one small step by hiring an intern.
What are some of your strengths that help you in blogging?
1) Series – we have a couple of ongoing episodes on one topic – like, Qur'anic reflections (we have a huge whatsapp group for ladies who want to do the tafseer of Quran so we just write weekly reflections on the lessons everyone does on their own as to help everyone keep going), Earning halal from home (we welcome different Muslim entrepreneurs to share how they set up their home businesses and help others who may want to do so as well), Wahlan ala Wahn (even though it's a line in Quran meaning hardship upon hardship, it's a humor series on challenges mothers face so hardship doesn't feel so hard amidst all the laughter) etc.
Series help us not go out of ideas and knowing that so many are waiting for a weekly post, we keep pushing ourselves to write. Even though sometimes we keep asking each other to please write this week ;).
2) An organized timetable – Y'all know nobody follows a timetable exactly but a to-do list and scheduling helps. Organisation helps you save minutes and sometimes just seconds… but seconds matter because they pile up in a jiffy.
3) Accepting the fact that you aren't a superman/woman so you can't do everything even if you know how to. Take help. Value your volunteers. Value those who help.
How much time do you spend blogging and how do you manage your time to run your blog efficiently?
AYEINA is an everyday passion for us. Whenever we are free, we work on it. Whaaa? Kids just slept? Bust out some papers and crack them fingers to get typin.
Whenever we aren't free, we are still multitasking it out.
The two of us take turns in different tasks.
Samina usually designs and Ayesha usually writes. But we manage based on need. We both are writers and artists.
Managing time is something you learn with experience if you're that study-at-11th-hour (right before exams) kind of a person. But knowing the power of letting go helps A LOT. Useless Internet surfing, Television, YouTube, Social media etc. can all take a break. You may first suffer from FOMO (Fear Of Missing Out) as a result but you'll soon learn the miracle of JOMO (Joy Of Missing Out).
We are firm JOMO believers. Go JOMO go types.
How do you motivate yourself to keep your blog up and running?
Everyone in that tafseer group is depending on us to move to the next lesson. That's whole lotta burden to carry. So we threat each other to work on it.
Teehee just kidding.
We keep reminding ourselves of the intention behind the blog.
What's the most challenging thing about blogging?
Finding time amidst motherhood and forever flagging/starring the plethora of emails.
What do you think is the best strategy to get more traffic to your blog?
Gonna have to give it again to the on-going *Series*. Something that makes people want to come back.
Also, Finding a community of loyal readers who are sincerely looking for what you have to offer. Value these people even if they are few. Even if they aren't popular. Among them you find volunteers and among them, you find your employees as well. Never underestimate their power.
Where do you hope to see your blog in a few years?
Opening up Ayeina's shop – having our own products, that can inshaaAllah aid people in things, we have noticed so far, they want help in. Three of the products are already under construction 😀
1) Children's waterproof Islamic magnetic book (we can perhaps call it the 'world's first' 😉 haven't seen anything like that – which is why we are still looking for sponsors/publishers lol).
2) An Islamic coloring book for adults. It is educational and can also be stamped as an activity book.
3) Super top secret 😉
Do you have any goals for your blog for the rest of year?
Work on all those half-written articles lying beneath the rubble of flagged/starred emails.
Have you had any opportunities arise as a result of blogging?
We had the opportunity to work with amazing startups and businesses like Miniexchange (who sponsored the gratitude art contest) etc.
And landing bigger publications (magazines etc.) perhaps?
When you have a website as a writer or an artist, people automatically think you're serious about your passion and they can trust you. Rightly so, as running a website isn't as easy as we thought it would be.
Would you encourage other people to start a blog and do you have any tips for anyone who may be

thinking

of starting one?

Definitely yes. Especially for the above reasons. And writing is an amazing form of therapy. Even if nobody reads it, you will find serenity in it. Write on pages if not online, but write! And saying a good word is better than staying silent so take your good words out there and give back to the society. Collect sadaqah jaariyah for yourself. Spread any knowledge that you have so your deeds keep piling up even when your body and soul gives up on you.

If you aren't ready for a blog/website yet, then write for other platforms before you are ready to leap into your own blogging world. Knowledge can never be a saturated field so don't hold back because what you have to say has already been said. Your good words matter and silence isn't an option then. You'll find your fingers brave even when your mouth is not.

Mirror is to reflections. Reflections is to thoughts.

Every life is a story, every story is beautiful.

Share yours with us because we want to listen.

Want to connect with Ayeina? You can find them on Facebook, Twitter, and Instagram.