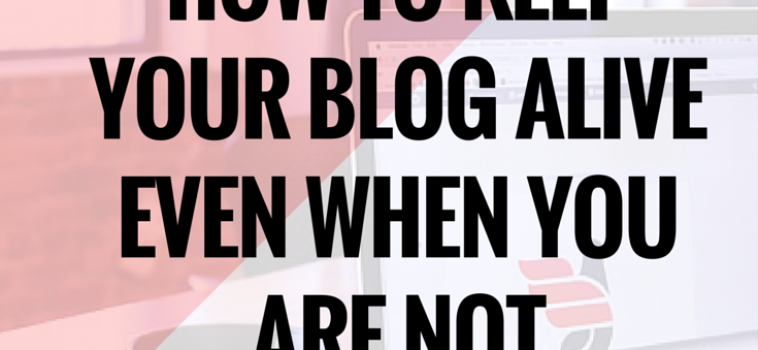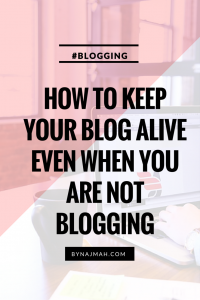 I've been off from blogging for more than a month while I was enjoying the physical stress my offline life brought me in these past weeks. Aside from gaining pounds, to starting to lose those unnecessary gain there were more things that happened to me in these past weeks that I am grateful for. There are personal, academic, and spiritual lessons  I learnt, people I met, and experiences I did that are all supplements to my growth.
I had to focus on Ramadan, new academic year and freelancing tasks which made me set aside blogging for a while… I thought my blogs would be inactive but I found out that my blogs can actually be alive without me updating them. I am amazed with how my blogs weren't dead ( in a sense that no one is reading it) in these weeks although I wasn't updating them with fresh articles.
I realized that we can actually keep our blogs alive even when we aren't blogging by doing things that could drive traffic to our blogs.
If you are like me who struggle in keeping your blogs alive when you are in a blog hiatus  due to some offline duties you have to concentrate with, these 5 things may help you.
READ MORE AT BY NAJMAH