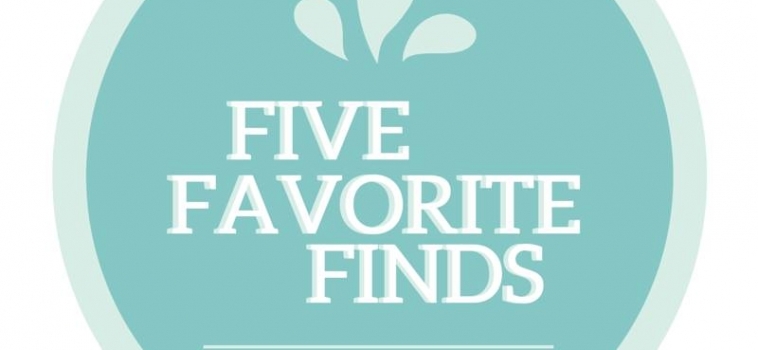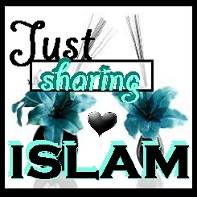 Today's Five Favourite Finds have been chosen by Mariam from Just Sharing Islam
A Filipino Muslim born in Saudi Arabia, Mariam whose parents are both authors of Islamic books published at Dar-us-salam, has been writing poetry since her early teens. As a teenager who once owned an interactive advice journal/blog, she is interested in counseling and helping others in only what is right. With a Master's Degree in Islamic Studies, she works as one of the administrators at her parents' Wisdom Islamic School and writes poetry as a hobby. She believes that Islam should not only be learned on a daily basis but one's Islamic knowledge should too be shared with others, out of mercy for Allah's sake.
In The Name of Allah
The Most Gracious The Most Merciful



1. Why Is Da'wah Important? / One Chinese Muslimah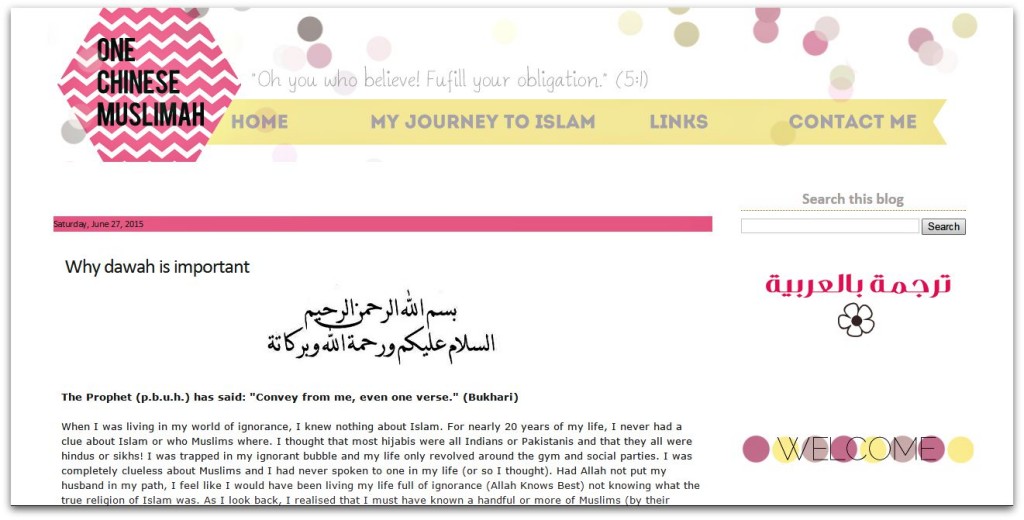 "Da'wah is a duty, a deed of mercy –
Da'wah is to invite people to Allah.
It can be done through speech, writing or good acts,
While loving and holding unto the Sunnah
Of RasulAllah [SallAllahu 'alaihi wa sallam]."
http://onechinesemuslimah.blogspot.com/2015/06/why-dawah-is-important.html

2. The Prophet Yusuf [May peace be upon him] and Dream Interpretation / Christal Blogs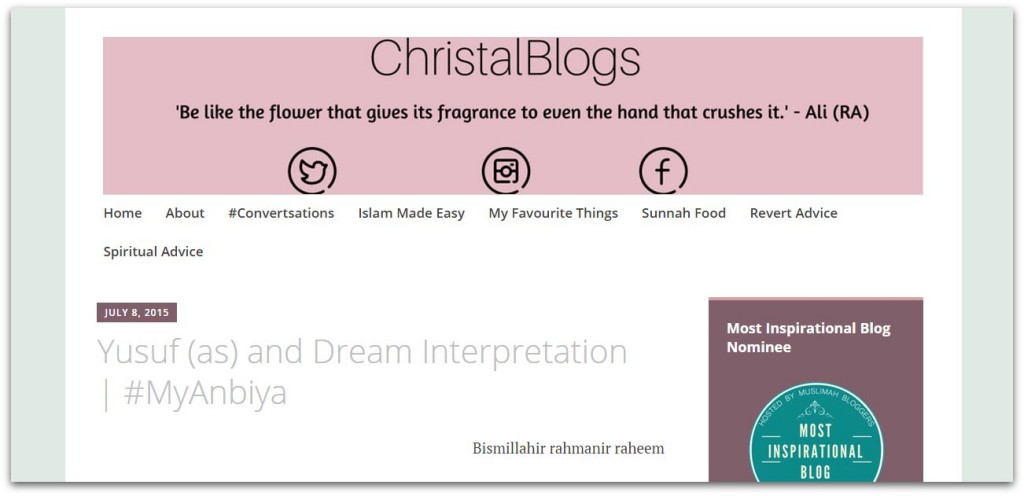 "Three types of dreams all may have: Good dreams from God,
Dreams from one's thoughts, or nightmares from cursed shaytaan.
Dreams hold special messages that may be told
To parents and best friends, not just any man."
https://christalblogs.wordpress.com/2015/07/08/yusuf-as-and-dream-interpretation-myanbiya/


3. Personal Opinion: Five Best Hotels In Makkah – Muslim Travel Girl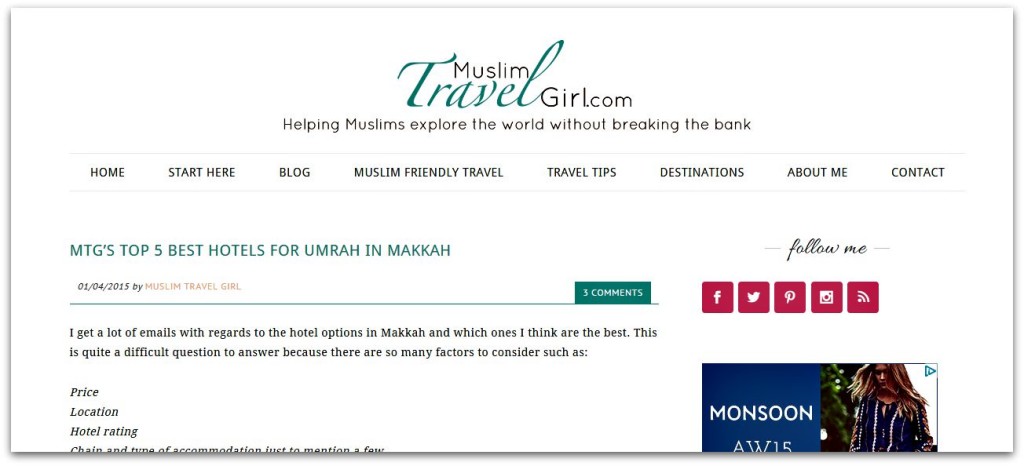 "A list of five top recommended hotels
In Makkah, Saudi Arabia, by a sis –
Good to share with loved ones traveling for Hajj,
For first time pilgrims, seek more knowledge and tips."
http://muslimtravelgirl.boardingarea.com/mtgs-top-5-hotel-best-hotels-for-umrah-in-makkah/



4. Moroccan Styled Lamb Tagine – Vanilla Sugar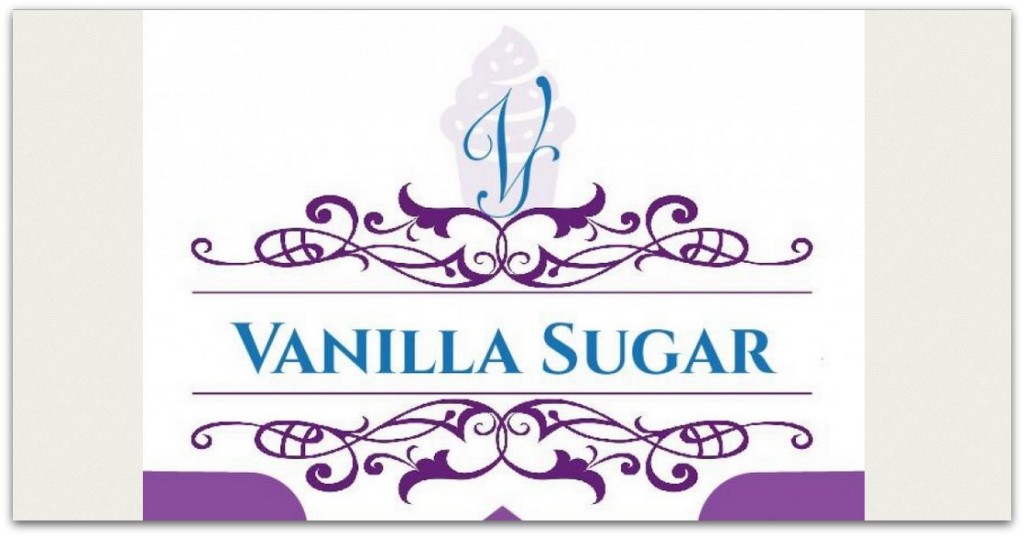 "Since the month of Dhul-Hijjah is almost here,
With the special first ten days and Eid so near,
Here's a recipe to try with lamb or beef –
Worth sharing with Hajj pilgrims and family smile emoticon "
http://vanillasugar.co.za/?p=1334#.VdUmnX1K3K8



5. Fruity Smoothie Recipes – Karima's Crafts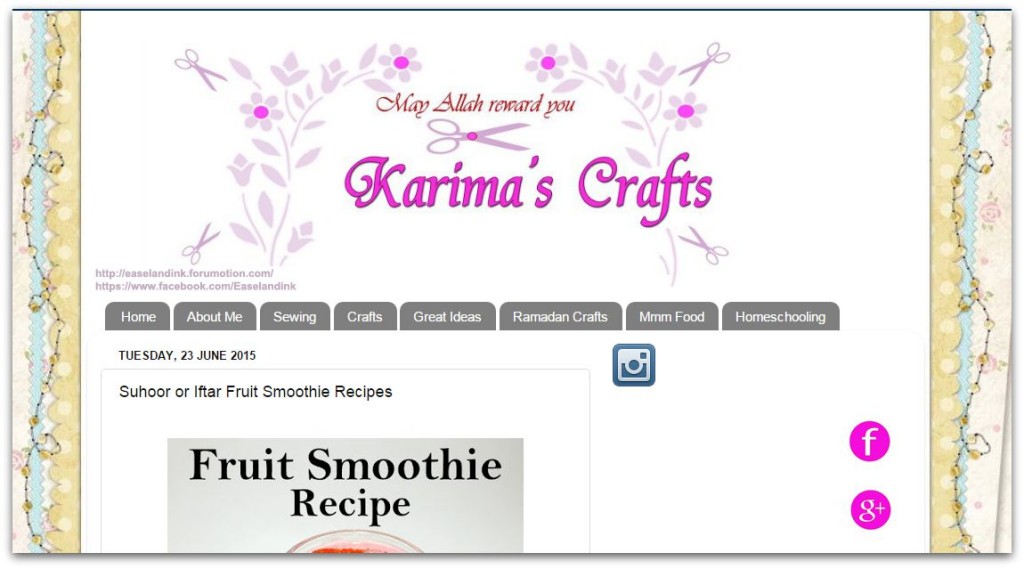 "Four quick recipes for some fruity smoothies,
Worth sharing with loved ones, with neighbors and friends –
Smoothies to enjoy in Suhoor or Iftaar,
For Sunnah fasts, or to calm yourselves when tensed smile emoticon "
http://www.karimascrafts.com/2015/06/suhoor-or-iftar-fruit-smoothie-recipes.html

If you have been featured and would like others to know, then please feel free to add this badge to your site!