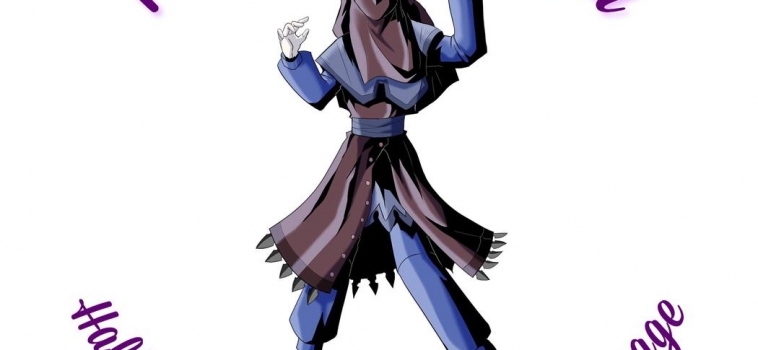 Asalaam Alaikum!
We have had a delay in continuing with our featured blogger series but now in sha Allah the series is back with a blog being featured each month!
Our second featured blogger is Aisha from 'The Gutless Ninja'.
Her blog has stood out for us as she is writing from her heart about her ill health and is also raising awareness about the condition and the effect it has.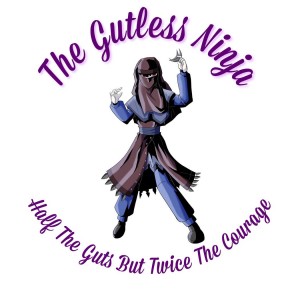 Please do a small introduction about yourself.
My name is Aisha and I'm from England. I love to read – I have a slight addiction. I'm in my twenties. I used to be a teacher before I had to give up work due to ill health. Currently trying to deal with a few things with humour and positivity (most of the time, anyway…)

What is your blog about?
I was diagnosed with a condition called Inflammatory Bowel Disease (IBD) in 2010. It was completely new to me and I didn't know anyone else with it. I struggled for years. I had an operation in 2013 to have my large bowel surgically removed and now live with an ileostomy, which is an opening in the body through which the end of the small intestine is brought out in order to pass waste. My blog is about living with a chronic illness and getting used to my new plumbing (so to speak!) My blog is about my IBD journey.

When and why did you start blogging? Did anyone in particular inspire you to start blogging?
I started blogging last year. World IBD Day is on the 19th of May and it was a very difficult time for me as I was in hospital and had just been refused the only drug which had actually worked for the first time in years, due to funding. I wanted to raise awareness about this illness. It affects over 300,000 people in the UK and that figure is constantly increasing. I didn't really follow any other blogs at the time. I did a search for Muslims living with IBD and came up with nothing. I wanted to show that having a chronic illness and a bag doesn't make me abnormal, it's given me the strength I've needed to deal with the tests I've been sent. That just because I have a bag doesn't mean I'm in need of pity. I wanted to show the world (ok, the Muslim community and behind!) MY perspective rather than being judged because unfortunately, that's what happens.

What do you hope to gain from blogging?
My initial aim was to raise more awareness about Inflammatory Bowel Disease and show that we're still relatively normal despite the fact that our guts seem to hate us! I feel I've started to achieve this which is great.
I was recently asked to do a talk at a healthcare event for ostomates (wonderful people with stomas) and this came about through my blog. I couldn't be more thrilled.
I want more people to realise that there's nothing shameful about living with a chronic illness and talking about it.

Where do you hope to see your blog in a few years?
I hope to add more content and hopefully make it a reference point and support site for Muslims with IBD and their families. I'm trying to gather patient stories at the moment for the main website I hope to build. It will also include advice, tips, support and Islamic rulings regarding the technicalities.

Link 3 of your favourite blog posts (from your blog or others).

These two are from my blog and like all my posts, they're very personal. I feel that they reflect how far I've come in recent years.

https://gutlessninja.wordpress.com/2015/02/27/rocking-that-bag/

https://gutlessninja.wordpress.com/2015/03/18/rosies-second-stomaversary/

And this one from Sam Cleasby at So Bad Ass, a brilliant and inspirational IBD blogger. It explains a couple of things about invisible illness:

http://sobadass.me/2015/02/17/to-the-woman-who-tutted-at-me-using-the-disabled-toilets/
JazakAllah khair to Aisha for taking the time to answer our questions. She can be found blogging at https://gutlessninja.wordpress.com/ and can also be found on the following social media channels:
Instagram