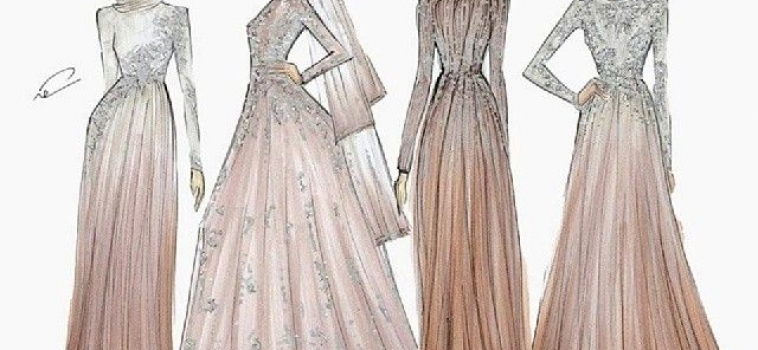 Blog Post by: The Sassy Allure.
It's been so long that I haven't wrote an article about hijab so finally today I'm going to blog some helpful hijab stuff, which is  hijab tips  for different face shapes and DIY tips for hijabi's.
But wait…first let me tell you my story about hijab.
I started wearing hijab when I was 9 yrs old I knew it's pretty earlier (some people say so) because I was in the madrasa (Islamic school) at that time by hearting Quran :O yes I'm Alhamdulillah hafiz-e-Quran 🙂 so it was a must for me to wrap up.It's en 12 years now I'm still impassioned or you can say passionate about the hijab stuff.now without doing so much bla bla bla let's break down some essential hijab tips.
Well, there are no rules wearing hijab you can try different styles  but this is only advice from my side for hijabers like the way I want to recommend to my cute hijab sisters 🙂
There are kind of different face shapes like oval, long, round, heart, last but not the least square face shape.
First, we're gonna talk about oval & long face shape: these
people are glorified because they can wrap up hijab in numerous ways.
Do it girl: Shorten your face with under caps or headpieces. The more you add, the smaller your face will appear.even you can use turbans which looks dazzling.
Avoid: Hijab styles that lengthen the face and make it appear narrower.
Round and heart shaped faces: wrap your hijab from the outer portion
to the right cheek and left to your cheek bones. slightly covering your chubby cheeks so your face gonna look longer instead of chubby. Choose materials that are in lightweight don't go for (satin chiffon) which is very kind of thick one.
Avoid: stop wearing hijab too tight don't make yourself look like a snub!
You can read the rest of this article at The Sassy Allure