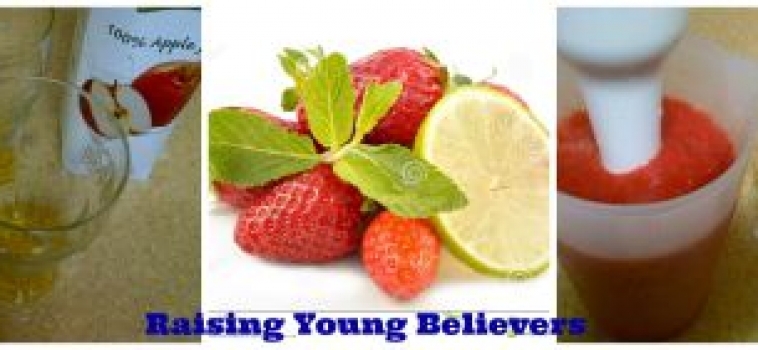 I was really looking forward to the Eid weekend.  And since Eid and celebrations and food go hand in hand, I dreamed up a little mocktail. I think a holiday deserves a delicious drink to go with it, and so instead of sharing recipes of all the delicious food I'm sure was prepared, I'm sharing this recipe… Plus with summer literally on our doorsteps, I can guarantee this will be a firm favourite in your homes.

Ingredients:
One cup of strawberries
Mint leaves
2 tblsp lemon juice
1ltr  Apple juice
Sprite
You can find the method for the Strawberry Krusher Recipe over at RAISING YOUNG BELIEVERS

Founder of Muslimah Bloggers and Blogger at Muslim Mummy, Fozia has studied Law and worked for 9 years at Citizens Advice Bureau. After being made redundant during her second pregnancy, she became a stay at home mum and started blogging as a hobby.