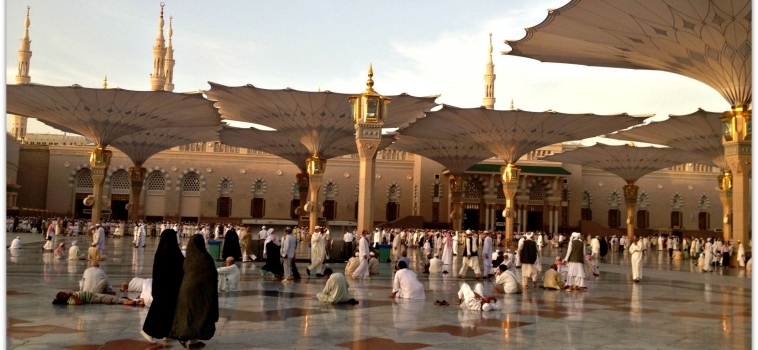 Asalamoalikum
Visiting the Holy lands of Makkah and Medina is the dream of every Muslim, but having children like Toddlers and Juniors can become a nerve wrenching and tiresome experience.
A toddler who needs constant attention and care makes the rituals difficult to perform with Heart and Soul and a little†can†change into a frightening experience as often witnessed.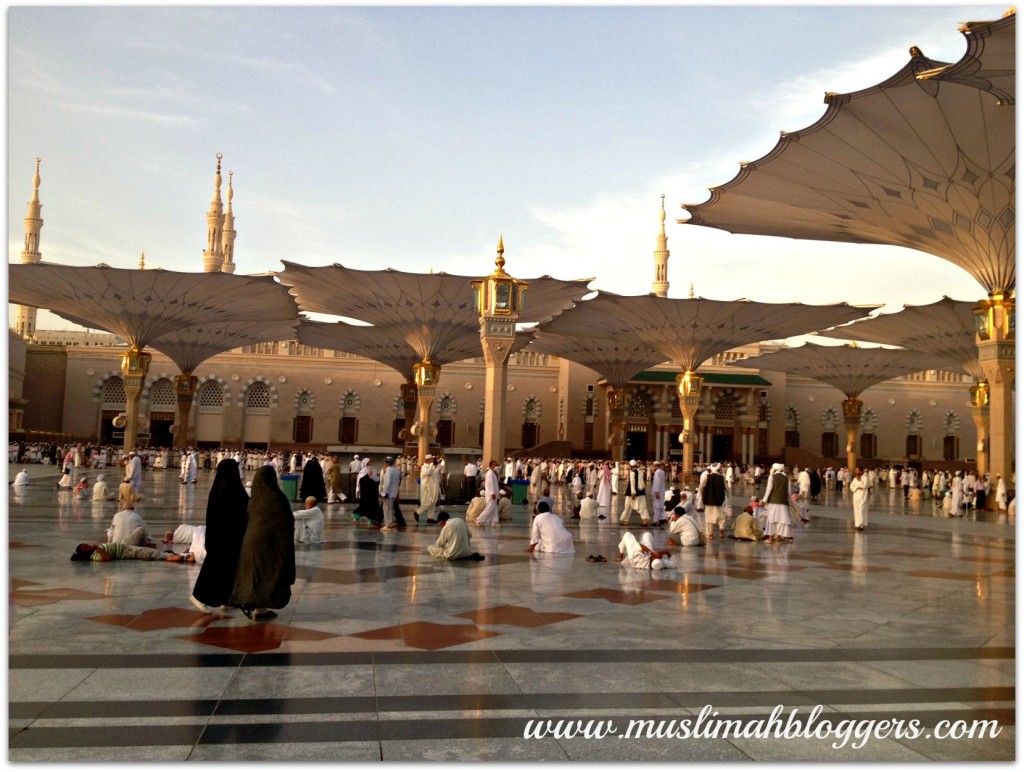 But keeping these few points in mind and few precautions before hand makes the pilgrimage safe, sound and fulfilling experience.
Make the Identification Cards of every kid displaying NAME,FATHER'S NAME,HOTEL NAME and PHONE NO in bold. Kids should not forget to wear it every time they are out.
Keep only the necessary luggage with you. Use the backpacks ,Hand carries as they are easier to manage
Ahram is not mandatory for kids but if they clad them ,be sure it is not over fitted or loose, as will greatly irritate the child so you do. Rehearse them wearing at home. Also tell them the necessities of it. Otherwise make them clad in a simple and decent clothes.
Medicines and liniments including AntiHistamines, Calpol, Thermometer, ORS should be kept handy in the luggage.
Goggles and Moisturizing lotion should be worn whenever outside as the weather is usually hot in Arab Countries.
A Wrist Band or a Chest Jacket must be tied by the mother and the kid at the time of prayers as this is usually the time the kids get misplaced.
Avoid going to rush area with the kids as this will misbalance you and can result in a fall.
A handy Bag with Extra baby Food, Baby Wipes, Diapers, Nappy rash cream, Clothes, Mosquito repellent lotion should be kept every time.
Be Calm and Hassle free, Kids usually take a lot of time doing little†things. Rotate turns with your hubby while performing rituals like TAWAAF and SAEE or can take a wheelchair to let the kids sit on them.
Always mention a POINT i.e a Meeting Place incase anyone get lost so that meet there.
Wishing all a safe and fulfilling journey.

Latest posts by Myda Tahir
(see all)