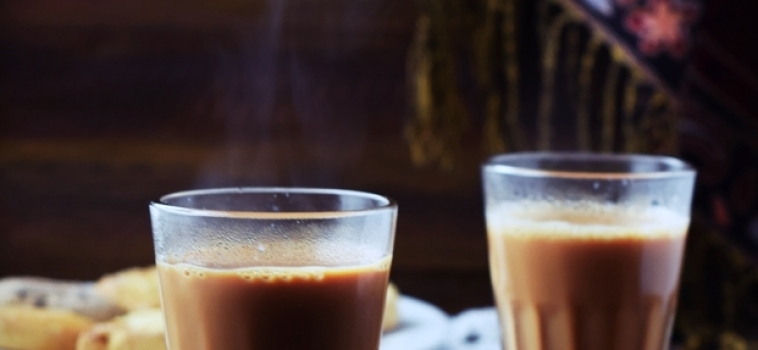 Blog Post by: Yummy Food.
Chai…the Indian name for 'Tea' is loved and savoured by millions across the globe. In every chowrasta (cross road) you can find a tea stall in India. On my tea trail today let's head to city of thousand things….. Pearls, Nizam's, Biryani, Forts, Hi-tech buildings and much more…….'Hyderabad'. Crossing over the busy lines of Charminar, you will find a tea stall in every corner of the road. Some tea stalls here in the city have become historical part of the city.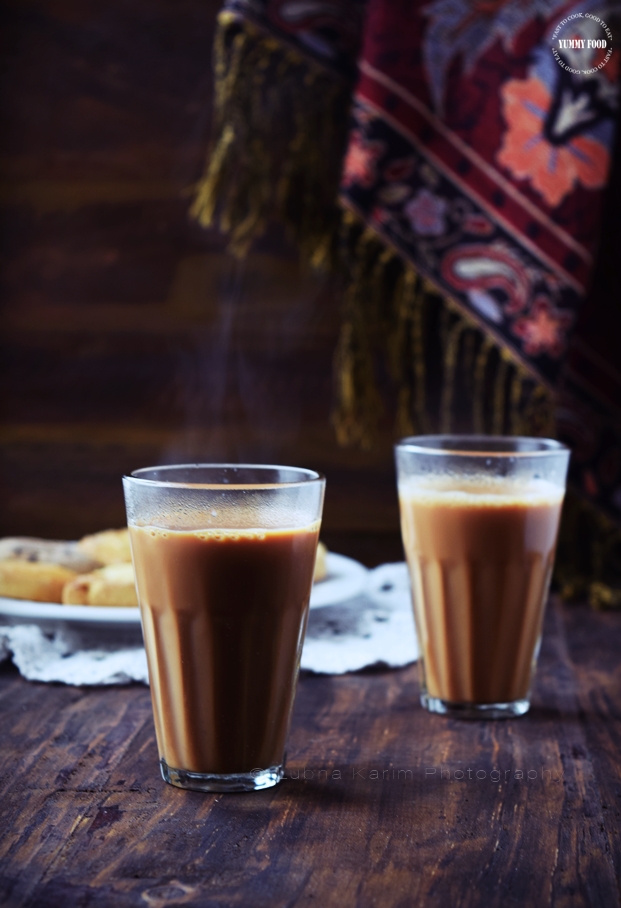 As Mumbai's Cutting Chai, Hyderabadi 'Dum ki Chai' is very popular and much loved drink at any part of the day. You can always see people hanging around a tea stall at any point of the day or even at night irrespective of season. Chai is not only enjoyed during winters or a rain…a hot cup of chai is equally enjoyed on any summer day. You can see chaiwala (the one who makes tea in a tea stall) preparing hot cups of tea from time to time. The aroma which spreads in the air when the tea is brewing is so engrossing.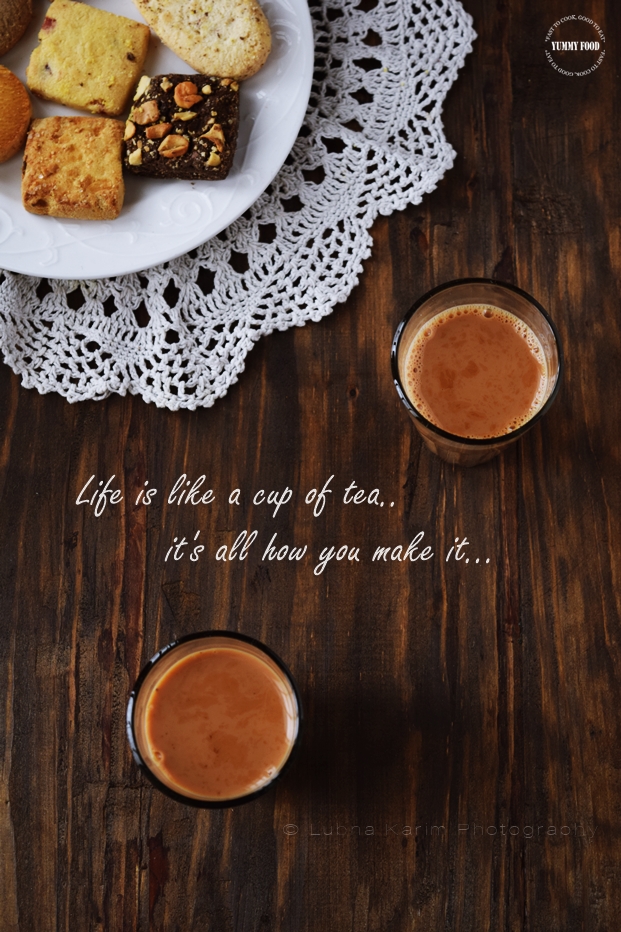 Every chaiwala has got his very unique style of making tea or presenting tea or serving tea. In most of the road side tea stalls you can see, tea is served in glasses (the one you can see in the post). A perfect 'dum ki chai' is mostly served with 'Osmani biscuit' or sweet bun….and let me tell you nothing can beat the combination of this. To most of the men who leave early for work, this is their breakfast too.
You can read the rest of this article at Yummy Food