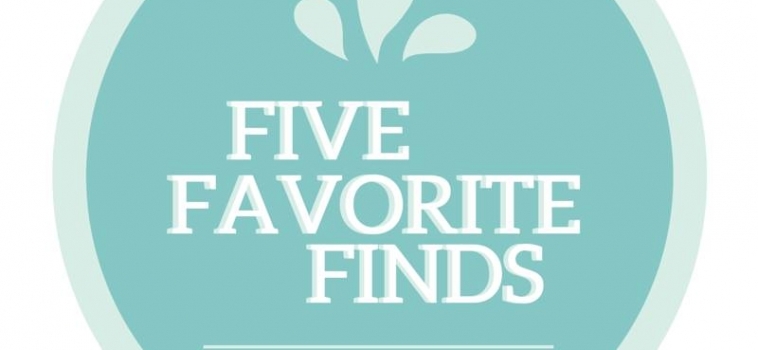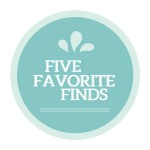 This week's Friday Five Favourite Finds have been chosen by Aisha from Aisha's Writings: Aisha Idris is a third year student of Psychology who loves inspiring people through her written words and have special interest in learning the psych of kids. She loves trying out new dishes specially ones that involve pasta, travelling around like a nomad, making sweet savouries and drinking coffee is her ultimate hobby.
Today's Five Favourite Finds consist of interesting blog posts to keep your Ramadan spirit alive as well as those which will help you get on with your daily routine.
Beyond Ramadan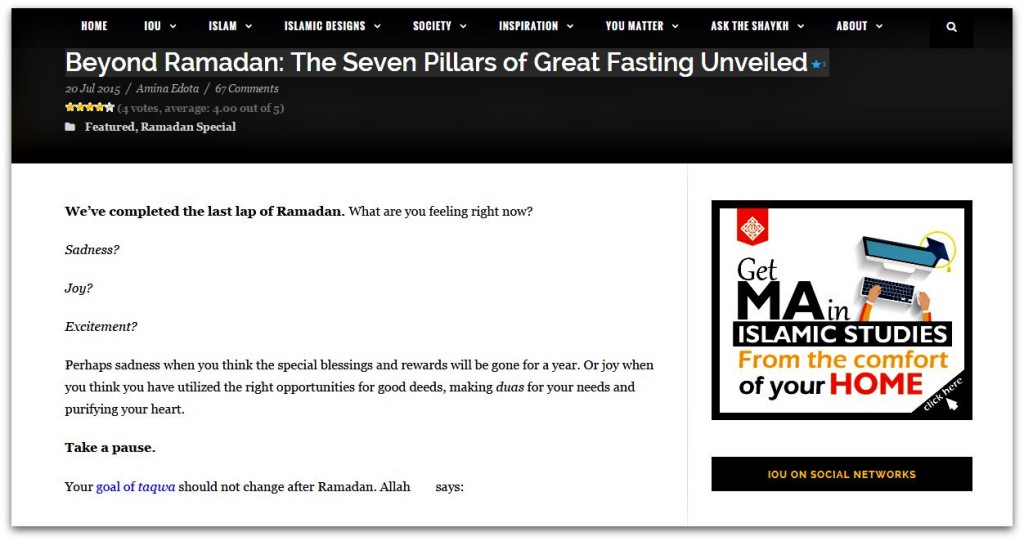 Amina Edota has written about the seven pillars of fasting that are achieved during Ramadan and how you can continue with them even after Ramadan is over. The blog post consists of some very effective tips to keep your Ramadan spirit alive.
http://blog.islamiconlineuniversity.com/beyond-ramadan-the-seven-pillars-of-great-fasting-unveiled/
The Story of the Elephant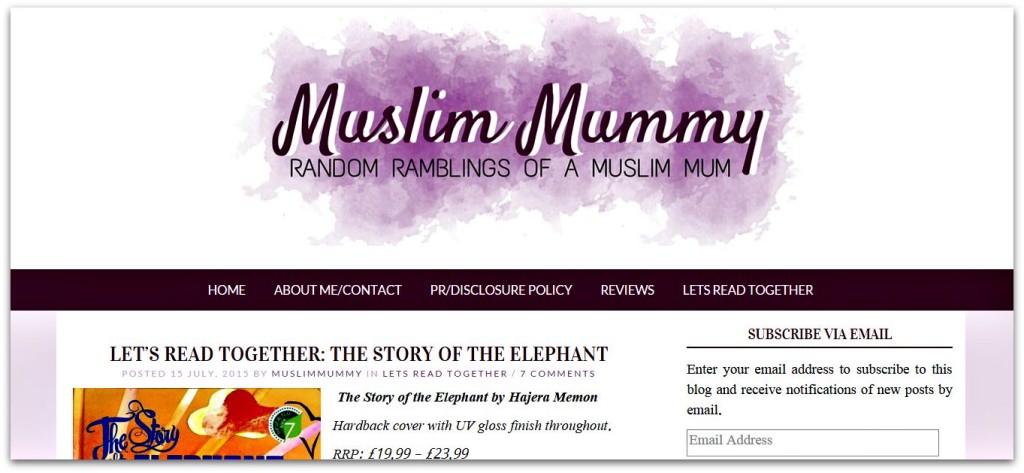 Muslim Mummy has just got the right gift idea for children. Eid is over but a gift so educative and creative does not require a special occasion.
http://www.muslimmummies.com/2015/07/lets-read-together-the-story-of-the-elephant/#comment-79476
Random Acts of Kindness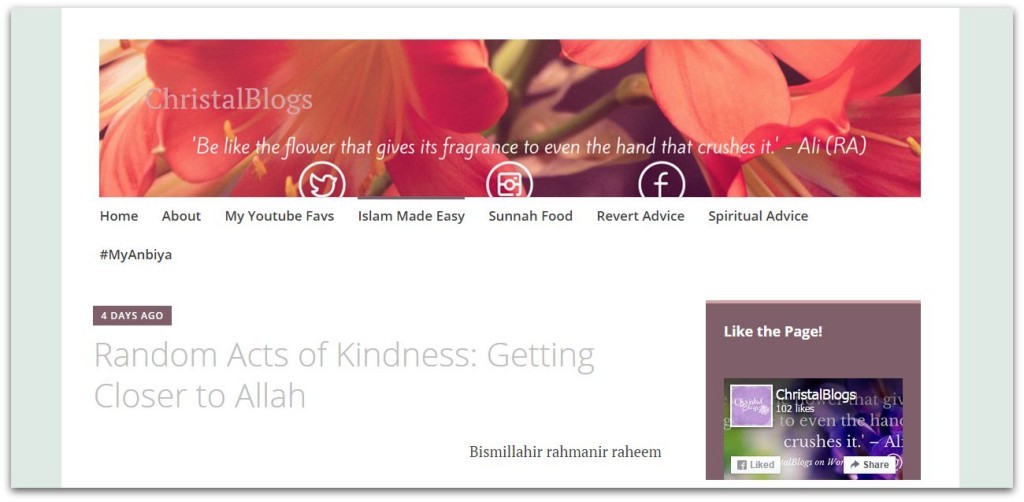 Ramadan helps us remain calm in most of our regular dealings with the society since we are more conscious about the way we act and talk. But once Ramadan is over we are back to square zero in showing kindness. Check out Christal Blogs for the little kind acts you can do on a daily basis.
https://christalblogs.wordpress.com/2015/07/20/random-acts-of-kindness-getting-closer-to-allah/comment-page-1/#comment-327
Three Tips For New Hijabis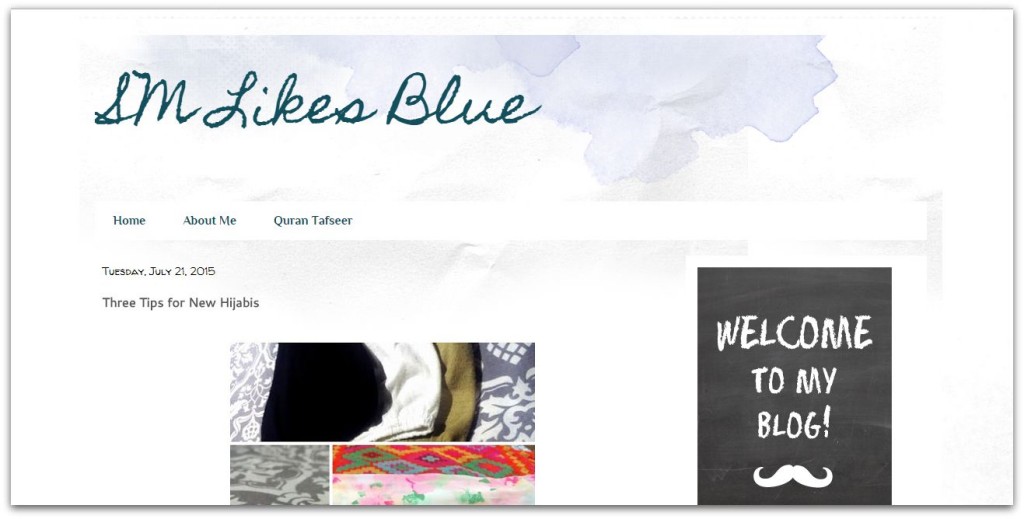 Glad that someone has finally taken time out to write these simple tips for the new hijabis. The short and crisp blog post will save the struggle which many of us faced when we started our hijab.
http://smlikesblue.blogspot.com/2015/07/three-tips-for-new-hijabis.html?showComment=1437564719288#c8456392746972627037
7 Best Free Android Apps To Help You Run Your Business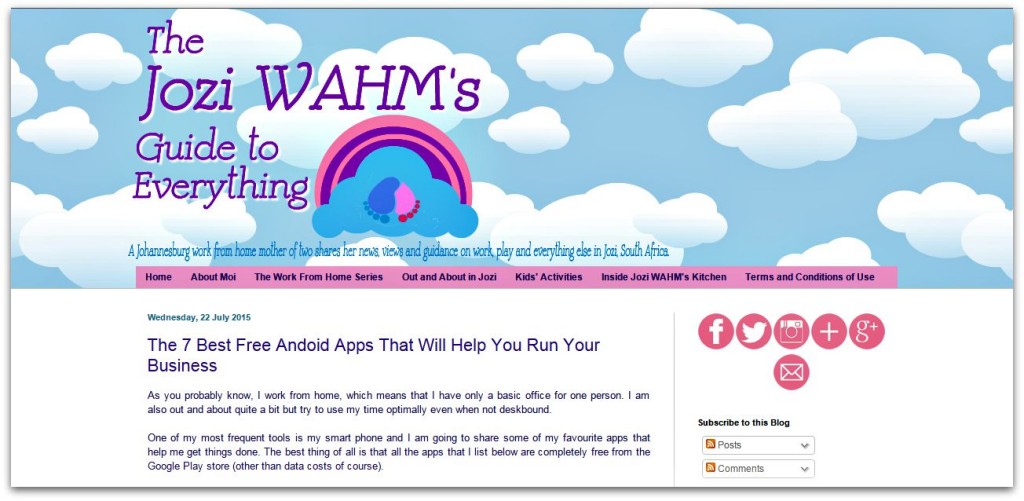 The last blog post was really enjoyed because it consists of very useful apps which can be used by entrepreneurs. After Eid many of you must be getting back to running and promoting their business hence this blog post is a must read.
http://joziwahm.blogspot.com/2015/07/the-7-best-free-andoid-apps-that-will.html

If you have been featured and would like others to know, then please feel free to add this badge to your site!