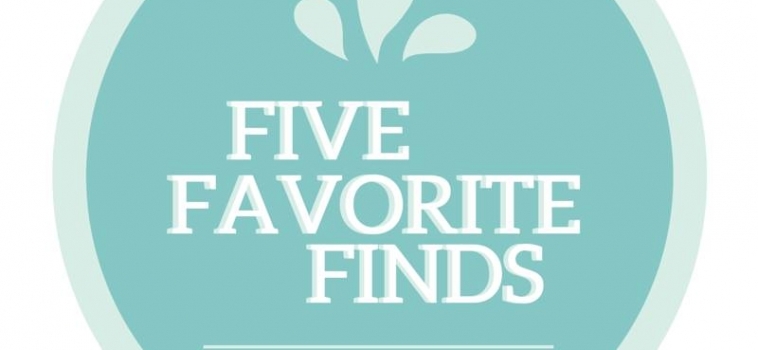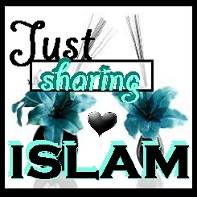 Today's Five Favourite Finds have been chosen by Mariam from Just Sharing Islam
A Filipino Muslim born in Saudi Arabia, Mariam whose parents are both authors of Islamic books published at Dar-us-salam, has been writing poetry since her early teens. As a teenager who once owned an interactive advice journal/blog, she is interested in counseling and helping others in only what is right. With a Master's Degree in Islamic Studies, she works as one of the administrators at her parents' Wisdom Islamic School and writes poetry as a hobby. She believes that Islam should not only be learned on a daily basis but one's Islamic knowledge should too be shared with others, out of mercy for Allah's sake.
1. Ten Ways To Increase Concentration In Salah / Random Bytes From Life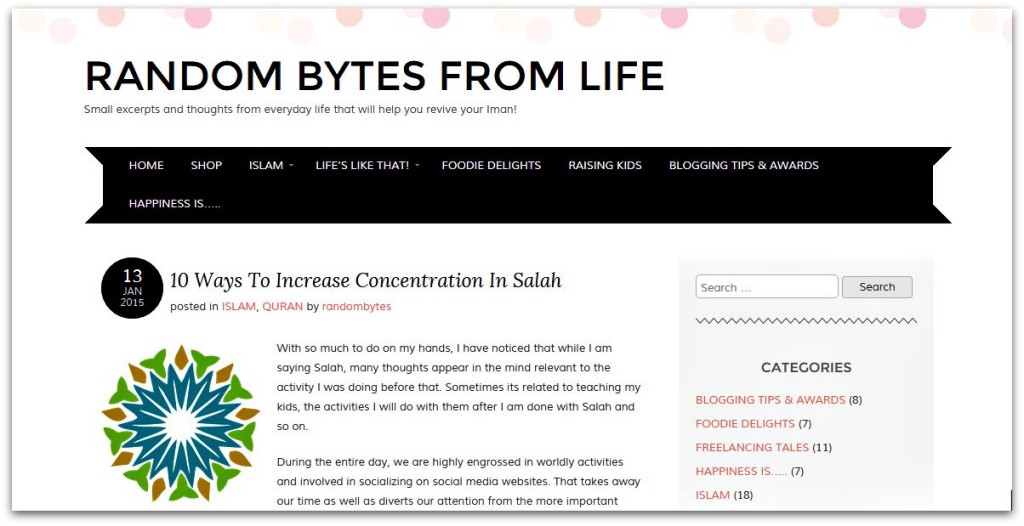 Why I chose this entry:
"Wonderful tips from a sister in Islam
On how to focus while performing Salah,
Which may be the first thing to be asked about
On Judgment Day – to succeed, pray more Sunnahs."
https://randombytesfromlife.wordpress.com/2015/01/13/10-ways-to-increase-concentration-in-salah/


2. The Beauty Behind Loneliness – The Muslim Bricks / Najmah Capal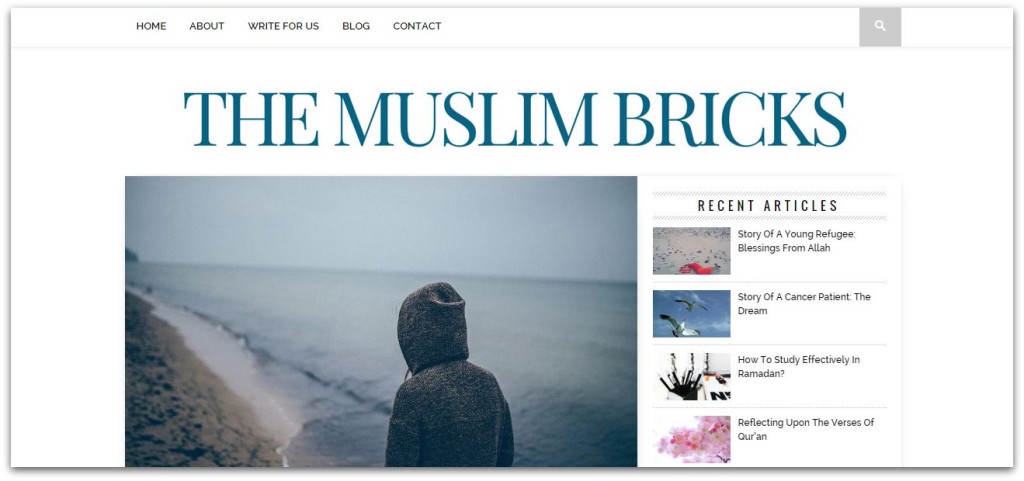 Why I chose this entry:
"While it's nice to socialize at times, take note
That one must take care when choosing the right friends.
For those who choose to meet with solitude, this
Post explains how loneliness is useful now and then."

http://themuslimbricks.com/beauty-behind-loneliness/



3. Al-Hayaa/Shyness A Part Of Womanhood – Rashida Al Almaniya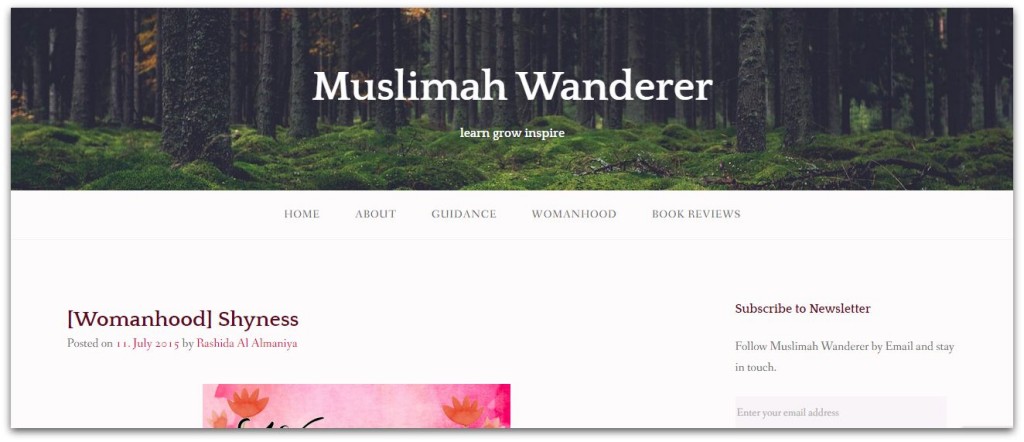 Why I chose this entry:
"For sisters blamed for being too shy or meek,
Here are some words on the beauty of shyness.
To be shy is not to be a coward but –
To be kind, wise and smart not to be shameless."

https://muslimahwanderer.wordpress.com/2015/07/11/womanhood-shyness/




4. Arts And Crafts Topic Five Pillars Of Islam – Multicultural Motherhood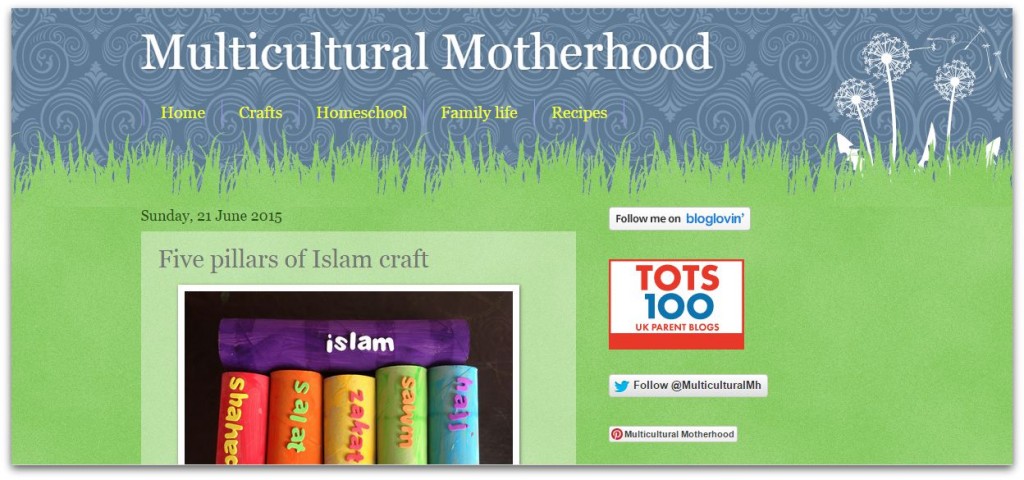 Why I chose this entry:
"As a teacher who teaches some Muslim kids,
And our topic is Five Pillars of Islam,
I found this art to be pretty creative,
Also as a decorative that can stand."

http://www.multiculturalmotherhood.com/2015/06/five-pillars-of-islam-craft.html



5. Sweet Dates And Almond Balls – Grains And Gains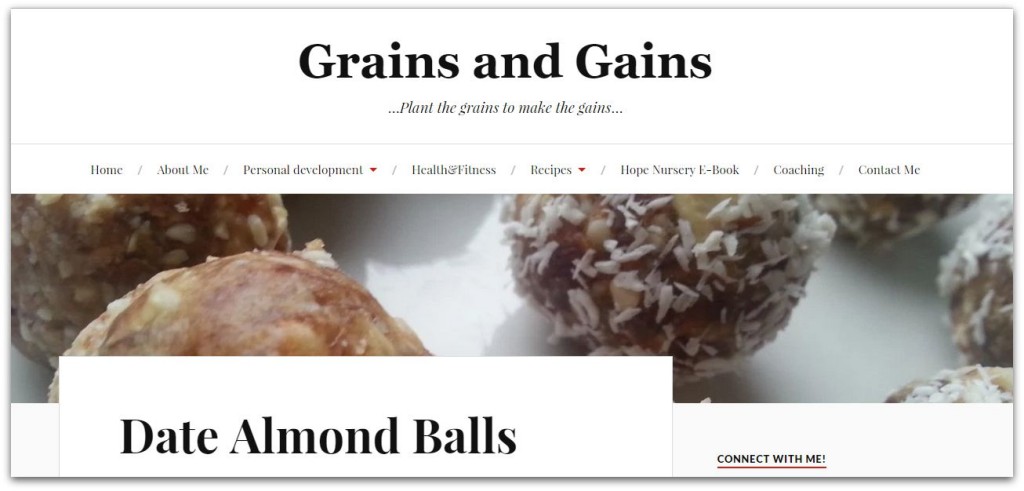 Why I chose this entry:
"A recipe so simple and quick to share,
A sweet snack that can be eaten anytime,
To share with family, loved ones or neighbors –
I bet these sweets taste great with tea by their side."

http://www.grainsandgains.com/date-almond-balls/
If you have been featured and would like others to know, then please feel free to add this badge to your site!