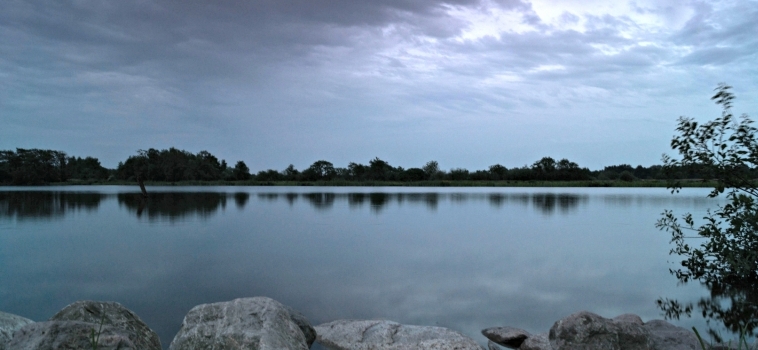 Neither advice nor suggestion; No lecture to none,
A simple life story, And may be for some, a lesson!
As a young girl, I had hopes, dreams and emotions,
Ordinary looks and sensitive, I longed for attention!
I cared for people and I shared with them everything,
I loved them all; in return I seeked the same feeling,
I only wanted to be acknowledged and appreciated,
By my friends and family, with whom I associated!
I would do whatever, but no one was ever pleased
I didn't exist for anyone as though, it quite seemed!
I was lonely and despaired, for attention I yearned,
"There was no one for me", was the lesson I learned!
Dismay and frustration, ignorance and hopelessness,
I was drenched in thoughts of self pity and helplessness,
I was close to my father, yet my feelings I couldn't share,
"How would he understand me? Would he even care?"  
College came and went; there was no change in my plight,
Busy in pleasing the world, I continued my inner fight!
When my father passed away, I felt completely lost,
"Nineteen and no one to love me?" I was only self-absorbed!
I got married and became a wife; I tried a new beginning,
My husband, sons and mother-in-law, for me were everything!
I had learnt nothing thus far, from the trials and blessings,
"How come no one understands me?" I kept wondering!
One accident occurred, and my life completely changed,
My elder son left us at four; I had nothing left to complain!
Satan made me believe that; "Even Allah did not love me,"
He took away my most valuable asset, Alone, again, He left me!
I went to His house for Hajj, to seek guidance and patience,
I was at peace for a while, after that glorious experience,
My quest was on-going; I gave birth to my third son,
My kids became my life; I wasn't this possessive about anyone,
Sadly, my worldly attachments, only grew in number,
I was surrounded by darkness, by my deep slumber!
Ignorant of the wake-up calls, while Satan kept whispering,
I resented every trial or test in life, overlooked His blessings!
Negligent of my lovely Deen, I lacked the real perception,
No deep knowledge of Islam, Neither any such ambition!
I never strived to understand Qur'an, though countless books I read,
I only recited a few surahs and fumbled through the rest!
Seldom did I pray, that too in extreme desperation,
Little did I know that this would be my way to salvation!
I wanted to please everyone, but the One who acknowledges!
Involved in attaining Dunya, not understanding the consequences,
I spent majority years of my life; complaining and begrudging,
Attention and love of "Dunya", was what I had been seeking,
I was a foolish melancholy, ignorant of the true bliss,
The whole point of tests and tribulations, I had missed!
Amidst the dark moments, through came His guidance,
I started to shed tears of shame and repentance,
I started praying regularly, read the Qur'an with its meaning,
Gradually, I understood the essence of Islam and its teachings!
Eventually, I realized "HasbunAllahu"; "Allah is sufficient for me",
There is no need to care for Dunya, If only "He" loves me!
He responds like nobody else and listens to words untold,
You then feel blessed to be tested, as your life unfolds,
You feel lighter and at peace, your soul is liberated,
When you lay your trust in Him, and your love is reciprocated,
The beauty of "La Illaha Illa Allah" adorns you completely,
You then learn to count your blessings and live happily 🙂
Written by:
A Regretful Soul,
Khudaija Nagaria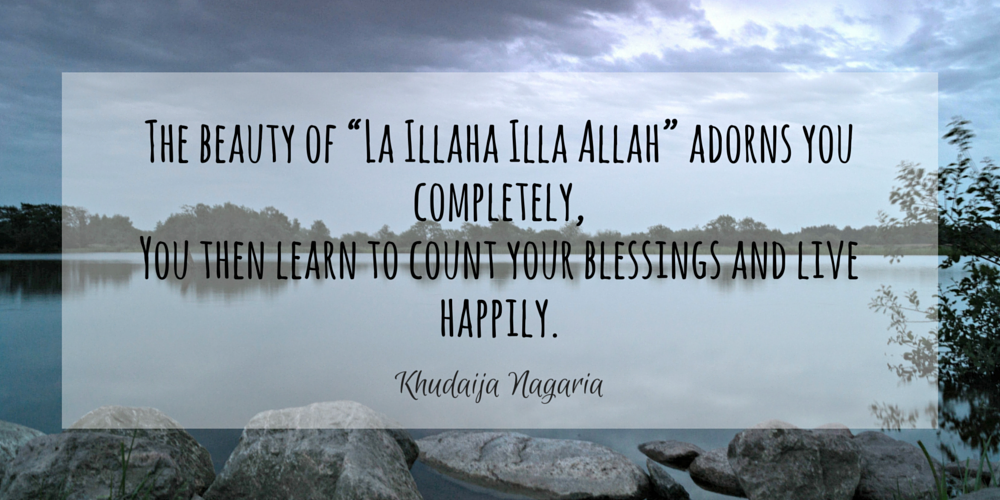 Latest posts by Khudaija Nagaria
(see all)