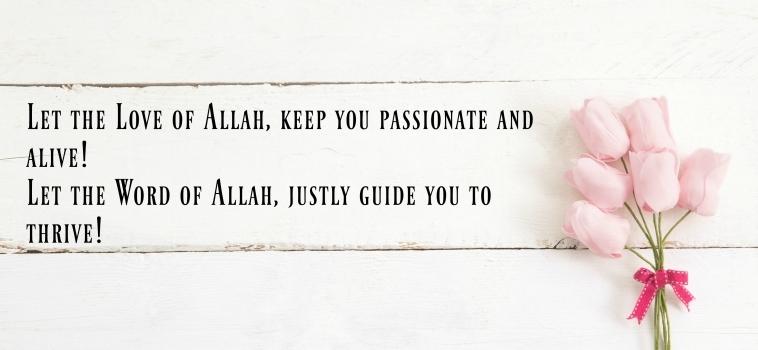 Longing… And True belonging…
That wholesome Feeling, that keeps you alive!
Binding… Proudly Law-abiding…
That Code of Conduct, which makes you thrive!
Cherishing… Soul Nourishing…
That ray of Hope, which gives you the drive!
Facing… Elegantly Embracing…
The tests of Faith, which urge you to strive!
Thinking… Mere Pondering…
In search of Wonders, one learns to survive!
Look inside. Search deep within,
Love resides, Of the Supreme Being…
To Whom you belong, To Whom you shall return,
Be absolved to acquire; the traits you ought to earn…
Let honesty be the gem, in your sincerity's crown,
Let peace and humility, adorn you deep down!
Let patience overpower you, and gratitude shine,
Your simple way of living, let empathy design!
Let the Love of Allah, keep you passionate and alive!
Let the Word of Allah, justly guide you to thrive!
Take inspiration to strive, from your difficult most testing!
And renewed zeal and drive, from overwhelming blessings,
Let the Longing for Jannah, be your ultimate mission,
And Qur'an in your heart, your life's true ambition!
And when you stop and ponder, "Who made you so strong?"
Your soul shall whisper, "The 'One', you've eternally longed to belong!"
Khudaija Nagaria
March 9, 2017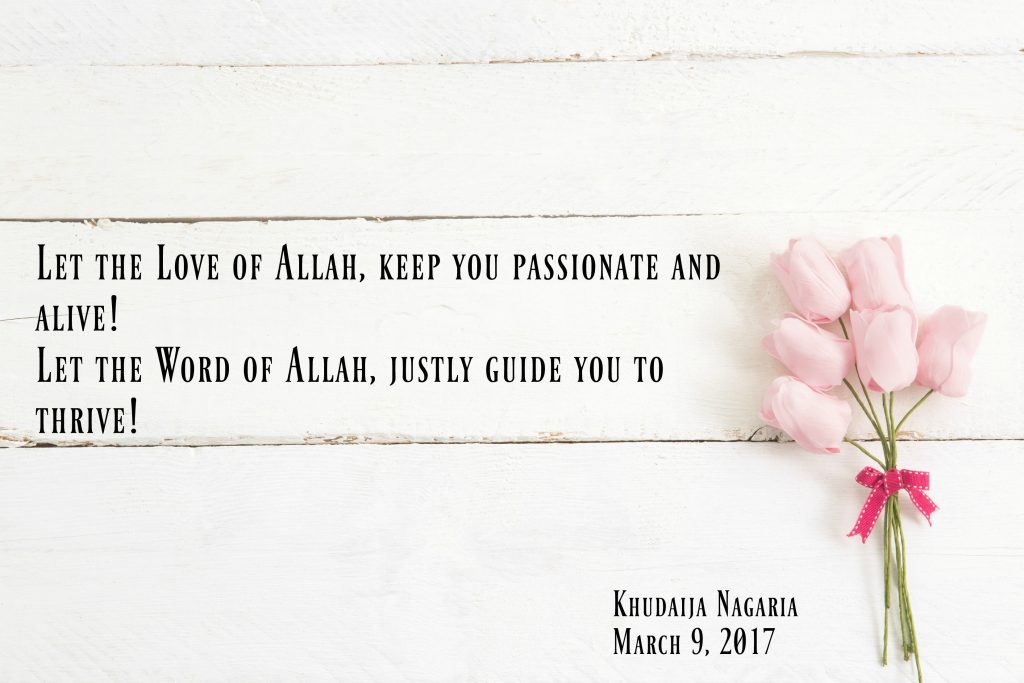 Latest posts by Khudaija Nagaria
(see all)