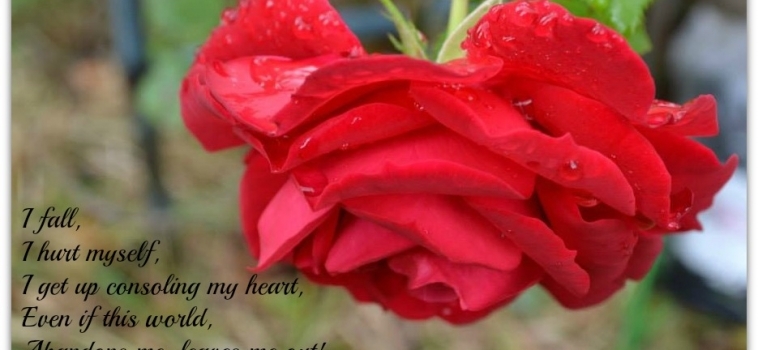 It is dark …
And gloomy …
Sad and uncertain
Clouds of fear
Hover upon my heart
Thoughts of resentment
I cannot discard…
There's shame and worry,
Encompassing my soul.
I am Cursing myself,
and drowning …
in disappointment,
Losing hope
Can I make amends?
There are pieces of me,
Millions …
The shattered me screams,
Have Mercy! Trust me.
Give hope. Don't Disown …
I am that troublesome child,
Yet, I am Your own!
I am your slave,
Oh Allah!
So what if Shaitan won?
So what, if I disobeyed!
Don't let him win again,
Please forgive me,
Take me out of shame!
I besiege you my Rabb!
I know, I have wronged You,
Only You know me,
You know my heart,
I know, I have done this before,
Yet again accept me,
I beg You for Mercy, once more!
I am ashamed,
Too much to stand,
Before You!
I can't gather the courage,
To bring my soul,
In front of You, Ya Rabb!
Please make me whole!
I am fearful,
And speechless,
I try to obey,
But Shaitan wins,
I am made to think …
Do I even love You my Lord?
Yes, only to You I cling!
I fall,
I hurt myself,
I get up consoling my heart,
Even if this world,
Abandons me, leaves me out!
You my Rabb, will always be there,
To hear me shout!
Oh Allah,
You are my true love,
My last hope,
My sincere apologies,
For being the 'Me,'
The one who goes astray!
Please guide me to a way,
That would lead me,
Straight to You, My Lord,
My heart is squished,
My soul is injured,
My mind is numb,
I call upon you for Mercy!
To You, Oh Allah, I succumb!
Khudaija Nagaria
February 20, 2016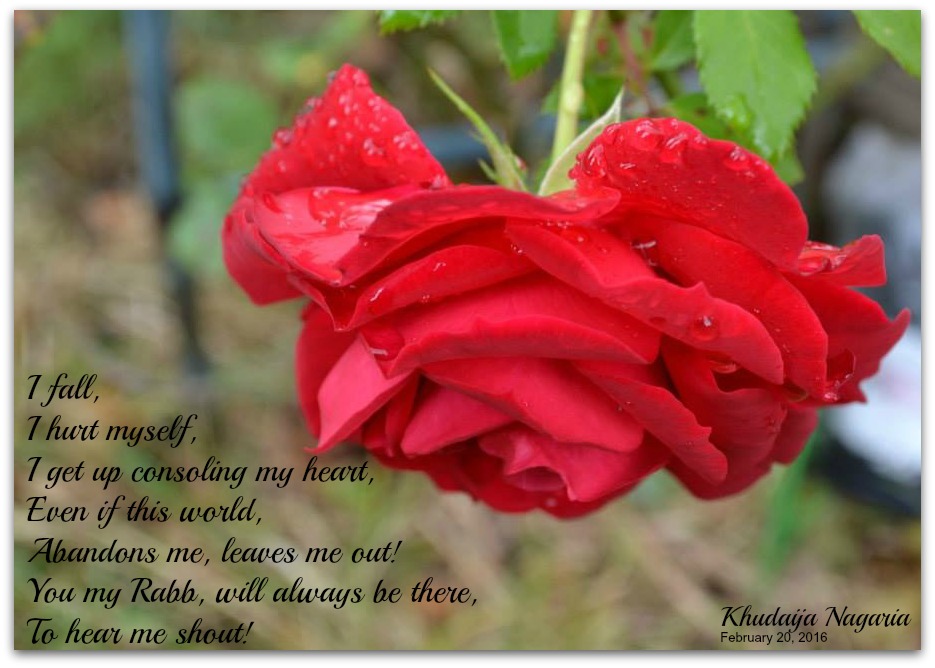 Latest posts by Khudaija Nagaria
(see all)