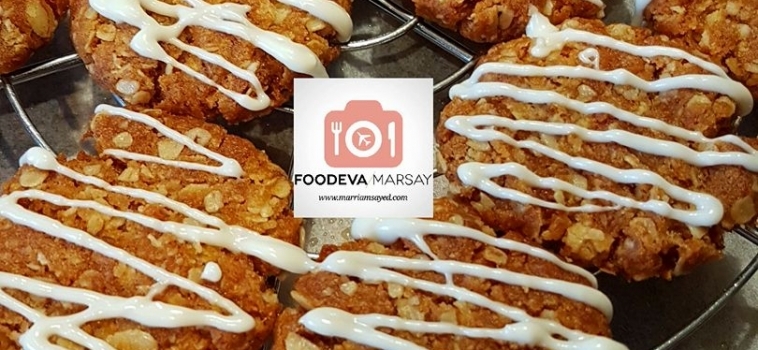 Our October 2017 featured blogger is Marriam Sayed, author of Foodeva Marsay. Marriam is a proud South African Muslim and "Foodeva Marsay" is her 'Lifestyle Blog', with which she "Aspire's to Inspire" for the pleasure of her Creator above. A simple to understand blog which entails a fusion of my many passions in life. You will find "Foodeva Marsay" dotted with her inspiring recipes, as well as some of her Travels, Reviews and Photography..
WHEN AND WHY DID YOU START BLOGGING? HOW DID YOU CHOOSE YOUR BLOG NAME?
Firstly SHUKRAN for this opportunity Fozia, I am honoured to be this month's featured blogger, Alhamdulillah!.
I had started blogging early in 2013, and back then it was merely a rough feel of how to go about it. I am self thought on blogging, so my initial stages in blogging were very far and between.  I had actually just went with "MARSAY" at the beginning, but then changed my website look and name to Foodeva Marsay, with MARSAY being a combination of my name and surname.  it was easier back then as I used it to watermark my pictures and posts.  The ' Foodeva' bit came along, as FOOD is forever present, be it in happy times or sad, it's a constant.  so to I hope that Foodeva Marsay will develop into a constant refer back kinda of blog for my readers, for many more years to come.
DID ANYONE, IN PARTICULAR, INSPIRE YOU TO START BLOGGING? WHAT MADE YOU DECIDE TO BE A FOOD BLOGGER?
No, there hasn't been anyone specific that inspired me initially, I began this blogging journey, solely as a means to pen down my journey through life and thoughts, and leave behind a digital footprint.  I hadn't been intending on my blog space to be categorised as a specific niche, even to this day, I like to think of it as a Lifestyle Blog.  But it does come through as more foodie related, so I'm glad FOODEVA MARSAY is gaining a niche with which it can be easily identified as.  
WHAT'S IT LIKE TO BE A FOOD BLOGGER? WHERE DO YOU FIND INSPIRATION TO BAKE CREATIVE RECIPES?
It is quite interesting being a food blogger.  Apart from childhood foodie memories, and cooking and baking with all my female inspirations at home,  a lot of my inspiration is gathered from my travels, and when I get back, I'm eager to recreate a specific something I had eaten or seen. With the easy access these days to many social media sites, sites like Instagram and pinterest, are a playground for inspiration. 
WHAT'S THE MOST CHALLENGING THING ABOUT BAKING AND BLOGGING ABOUT IT?
Food blogging isn't only focussed on Baking, per say, but food as a whole.  I do ENJOY cooking and Baking, and so welcome the experimental stages that goes with blogging.  I think the most challenging would be finding time to get all the experiments done, before a post can go live. 
HOW IMPORTANT DO YOU THINK IT IS TO HAVE CLEAR AND PROFESSIONAL IMAGES FOR YOUR RECIPES ON THE BLOG?
it is of utmost importance.  I would recommend any blogger, not just food bloggers, to invest in a good camera, or even smartphones that have superb pixel quality.  Somedays, It's easiest to reach for your smartphone, when you need a quick photograph.  Clear pictures add more value to the overall look of your posts, and hence the blog as a whole. There are many apps also available these days, that can help you rectify a pic, with reasonable edits, to make them look better.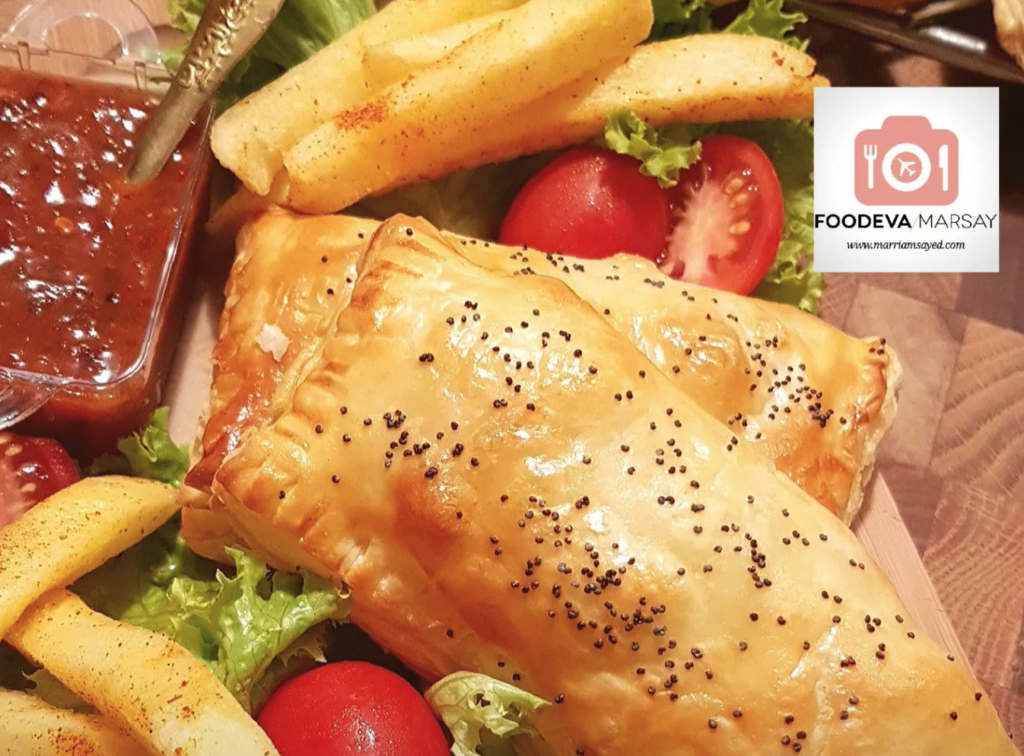 WHAT'S THE MOST INTERESTING PART OF BEING A FOOD BLOGGER: BAKING THE RECIPES, WRITING THE POSTS, OR TAKING THE PICTURES? WHY? 
Every aspect of a post is special and interesting.  I tend to lean more into pictures, as I enjoy delivering a capture that would make my readers want to try a specific recipe themselves, and Alhamdulillah, I have had plenty of positive feedbacks on blogposts and recipes that have been tried by my readers.  
HAVE YOU HAD ANY OPPORTUNITIES ARISE AS A RESULT OF BLOGGING? IF SO WHAT HAS BEEN YOUR FAVOURITE ONE?
Yes there has been, Alhamdulillah. I've had wonderful opportunities to collaborate with many vendors, and since I also do book reviews, I had the American based Publication house, Djirabi Books, collaborate with me on occasions and which I throughly enjoyed.  My recent favourite has to be the opportunity given to me by Salamedia.com, to be featured thrice thus far, on their Live Show, SIMPLY YOU by MASEEHA GANGAT-GARDEE.
WHERE DO YOU SEE BLOGGING, IN PARTICULAR FOOD BLOGGINGÂ IN 5 YEARS? WILL YOU STILL BE DOING IT IN SHA ALLAH?
In Sha Allah, I do hope FOODEVA MARSAY grows with each passing year. Â I hope it reaches a stage that provides even more fine tuned posts, that will keep inspiring my readers.
WHAT ARE YOUR FUTURE GOALS FOR YOUR BLOG? IS THERE ANYTHING SPECIFIC YOU ARE AIMING FOR?
I do wish to create a platform for small business / home industry type businesses, in which I plan to help them gain a bit more of an audience. Â Personally I would look into developing a business out of this Blog as well, and IN SHA ALLAH, PUBLISH A BOOK SOON.
WHAT ADVICE AND TIPS WOULD YOU GIVE TO SOMEONE WHO MAY BE THINKING OF STARTING A BLOG?
GO FOR IT!!! But remember to BE ORIGINAL, There are too many repeated 'archiving' styled food blogs these days, where recipes are simply taken from elsewhere, and posted on.  Time will always be an issue when it comes to blogging, as many of us do it as a side to everyday life, so planning and time management needs to be key focus areas. and most importantly… ENJOY what you blogging about, and this will with time, allow you to grow in confidence.  
***************************************
JazakAllah Khair to Marriam  for taking the time out to answer our questions. If you wish to connect with her further you can do so via:
Foodeva Marsay – http://marriamsayed.com/
Instagram – https://www.instagram.com/foodeva_marsay/
Facebook – https://m.facebook.com/FoodevaMarsay/
Twitter:Â https://twitter.com/marsay786