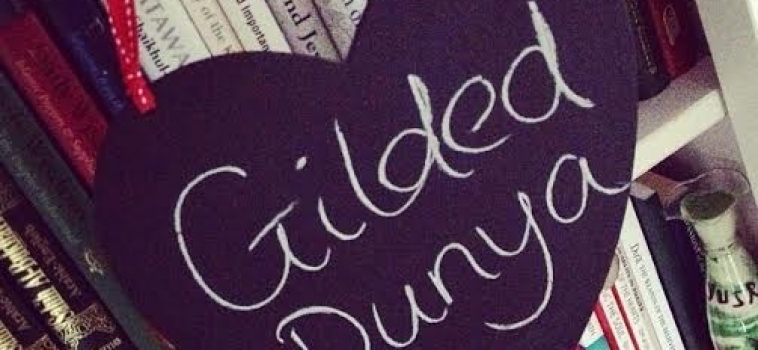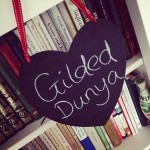 We are pleased to announce our November Featured Blogger is Umm Yusra, blogger behind Gilded Dunya
Please do a small introduction about yourself
Bismillah and Assalamu'alaikum.
I'm Umm Yusra – a coffee loving, reading enthusiast who is finding her way into Muslim parenting as I bring up my now almost 3 year old daughter. Brought up in the UK, with a Bangladeshi background – I found my true identity through Islam – it shapes me, makes me think and guides me along the path of life.
What is your blog about?
My blog is a mixture of everything really. I've shared personal reflections, my life being a mother, and just general Islamic stories/ideas. For me, it is more like a journal of thoughts I'd like my daughter to read one day and maybe even share with others. I don't journal everything in it, but things that are important to me.
When and why did you start blogging? Did anyone in particular inspire you to start blogging?
I started my blog off just over a year ago. I wasn't planning to publish it, but then I thought it is a lovely way to record and share ideas.
I've either studied, worked or did both all my adult life, and then became a stay at home mum! Wow – now that was different! I wanted to do something for myself that I would enjoy and so I turned to writing. I've always written – but it's always been in a notebook – never for public reading. Being at home, one of the ways I kept myself and my mind occupied with good thoughts was by reading and learning from some amazing blogs that other sisters write. The positive impact they had on me amazed me, and without realising, some of these sisters, who live thousands of miles away, were able to guide and advise me through their words – I saw it as sadaqah from them and that's when I thought I wanted to do something similar. So it was the sisterhood in Islam that inspired me. Alhamdhulillah for yet another one of Allah's blessings.
What do you hope to gain from blogging?
I'm not sure I even know myself – I want to challenge myself maybe. I'd like to see if I could actually write. I'd like to connect with people who I've never met, through my writing – that to me will be something truly amazing. I love reading (I'm sure I've told you that already) and I feel we learn so much through reading. If anything I write can be of any interest or inspiration to others, then I think I would have achieved something. These achievements aren't probably real things we can see, but as a Muslim, they are probably the more important achievements inshaAllah.
Where do you hope to see your blog in a few years?
I'd like to write more regularly. Maybe even do a series of articles. I don't have any long-term plans for the blog – but it has become something very dear to me in the short amount of time I've had it. I receive the most touching of emails and messages from readers from across the globe – I'd like that to continue, its always lovely to meet like minded sisters. I do hope that I can continue with my blog for my daughter's sake. I'd love for her to know how much I learnt from being a mother to her.
Do you have any goals for your blog this year?
I have about 4/5 topics I'd like to write about on the blog. These are all very dear to me, some very personal reflections. They themselves are goals because I feel sometimes the hurdle is in actually putting the words together that are threaded with emotions.
Have you had any opportunities arise as a result of blogging?
Alhamdhulillah, I have. I was never aware of the world of Muslimah blogging. So many sisters, subhanAllah it is lovely to be a part of it. I have met so many talented sisters through Muslimah Bloggers itself and through social media. I love it.
As mentioned above, I have received such heartfelt messages from sisters, from Malaysia, Canada, Indonesia, India, Morocco and so many other countries – from places I'd never thought my blog would reach.
I was also asked to be a guest on an Islamic TV channel – to talk about one of my articles – slightly nerve wracking but the fact that a topic so dear to me was a topic so dear to others made it all seem o.k.
Link 3 of your favorite blog posts (from your blog or others)
Why I want my kids to learn Arabic
Umm Yusra can be found on her blog, Gilded Dunya.

Latest posts by Najmah Capal
(see all)