Newbie Sunday Showcase is all about introducing some of our bloggers who have blogs that are less than 1 year old!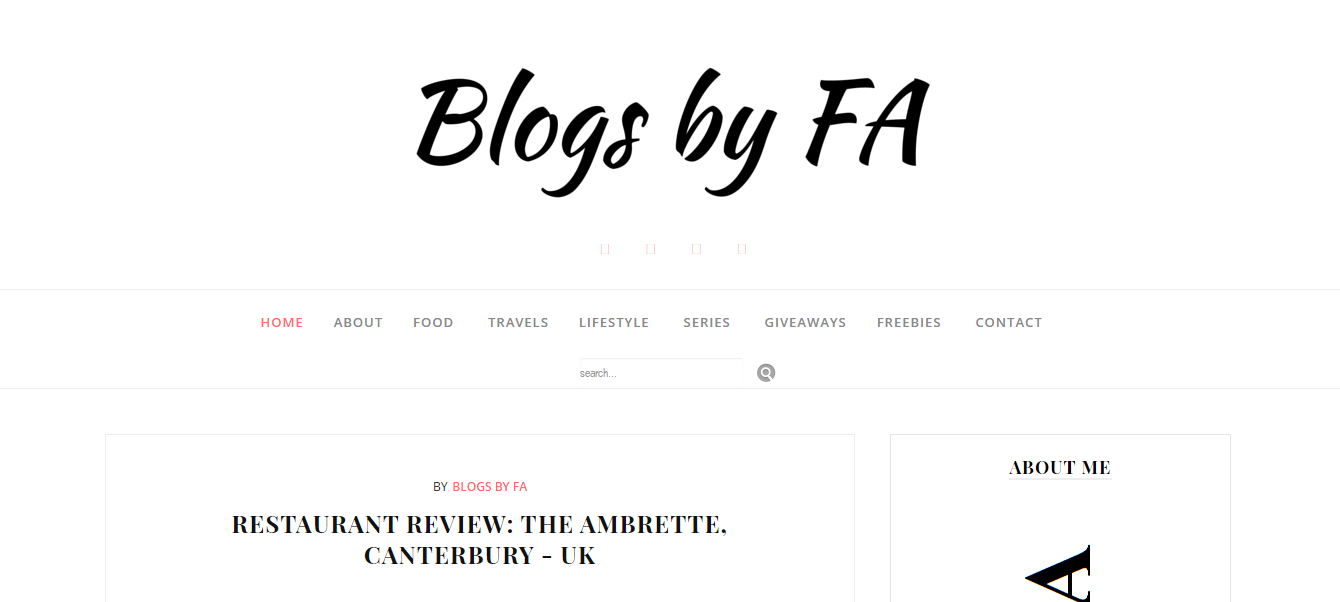 Hi! I'm Fatima, a UK lifestyle, food & travel blogger who loves to explore different horizons in life.
I aim to bring you everything you need to know about UK lifestyle, reviews of restaurants all over the world especially UK and my experiences while I travel around the globe, that I am sure you will enjoy reading!
Personally
Currently I am living in the UK, with my husband and baby. See BabyN's pictures here.
Professionally 
An MBA and a freelance writer who has been writing since 8th standard. Seriously? Well, yes, very serious-ly!
Started off by writing in the children's section of a well-known newspaper, DAWN, and later picked up many projects for international clients.
Now since I have become a mommy, I am a full-time blogger. So now you would be thinking that BabyN's  has unleashed the blogging potential in me. Maybe, you can say that… but I used to blog before too, on a small scale.
My Story
I have been passionate about writing since I was in school and I loved writing short stories and articles that also got published in newspaper magazines. I even wrote a poem for my dad on father's day! Sweet, isn't it?
Blogging is just a continuation of my passion of writing and it enables me to express in words, anything that I want to. Another reason of blogging is to share my life experiences with my readers to benefit them in some way.
Previously I have blogging as a hobby but now I have re-branded my website. Hope you are liking the new look.
Currently, I am aiming to make my blog a big success and therefore, working on it to see it as a hit among you guys.
---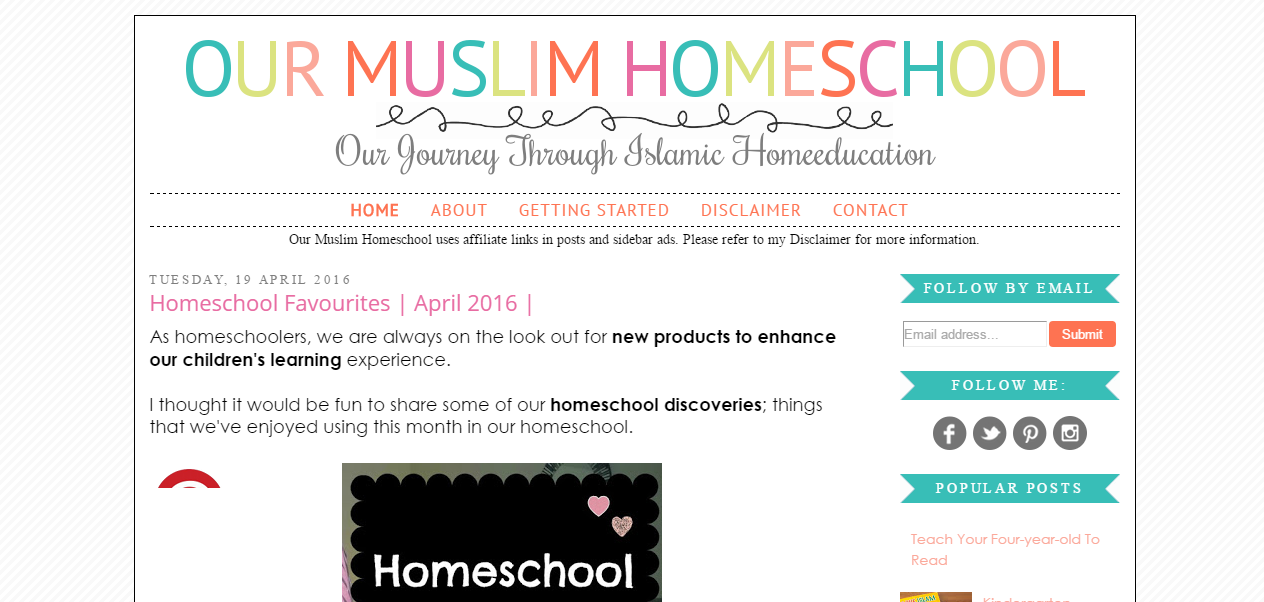 This blog was started with the intention of this blog is to inspire Muslim families who are considering home education, to assist those Muslims who are already homeschooling and to help Muslim families who just want to be more involved with the education of their children.
We made the decision to home educate our children several years ago. I passionately believe that the school system in the UK is deficient in many ways, and that homeschooling can offer the best education for my children. It is this journey of ours that I hope to share with you, in the hope that it will inspire and motivate you. Whether you are a home-educator, or a parent who wants to be more pro-active in their child's education, I hope that you will find what you need in these pages.
Through this blog, I hope to share our family's journey through homeschooling and Islamic home education; sharing with you activities we do, curriculum we use and any advice I can offer.
Our Family
I am a convert from a mixed race background, living in the UK. I hold two bachelor degrees and read widely on the subject of education and child development.
We have three children. M is five, A is three and K is 10 months old.
We try to put Allah first in all aspects of our lives and live in a way pleasing to Him (swt) and our beloved Prophet (saw). Our home is simple, and that is also the way we try to live our lives.
I strongly believe that by living simply, and by not getting too absorbed in the media and consumerism, we will be happier and more contented individuals, and raise more creative, confident and intelligent children.
I am only human, and still learning how to be a mother and a good wife. Every household is unique and different things suit different families. I will document here what works for us, and what doesn't!
I hope you enjoy reading my posts and seeing our photos.
I pray that this blog acts to inspire you to take a more active role in your children's education for the sake of Allah (swt). I pray that He accepts these meager efforts of mine and forgives me for my mistakes.
---
If you have a blog that is less than 1 year old then please ensure you are on our directory and drop us a mail to say you would like to be featured.
Latest posts by Najmah Capal
(see all)