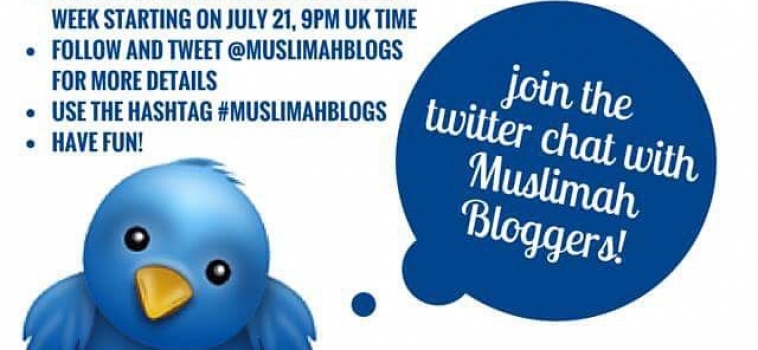 Love Twitter?
Want to connect to other Muslimah Bloggers?
Have a topic relating to blogging that you want to discuss?
Then please do join our Muslimah Bloggers Twitter Chat starting on Tuesday July 21st, 9pm UK time.
Our first topic will be 'Networking with Muslimah Bloggers'.
Future topics will in sha Allah include:
What motivates you to write
How to be successful on social media
What made you start blogging and what motivates you
How to help each other increase readership
and many  more – if you have any suggestions as to a topic you would like to see then please leave us a comment.
Don't forget to follow us on @muslimahblogs and use the hashtag #muslimahblogs during the chat so we can find your tweets.
Can't wait to connect and chat with you all soon!