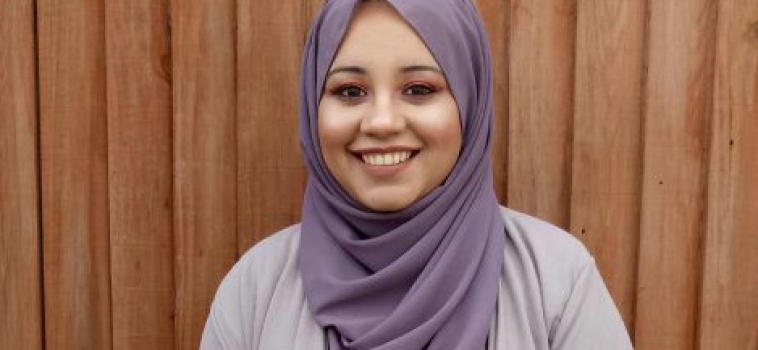 Our March 2018 featured blogger is Humaira from Money Savvy Muslim. Humaira is a 30-something not so thrifty person. She decided to create Money Savvy Muslim blog to document her efforts and help other Muslims and non-Muslims to save money, make money and live the life they want without compromising their beliefs or values. Her dream is to pay off her student loans and live a debt free life In Shaa Allah (God willing).

WHEN AND WHY DID YOU START BLOGGING? DID ANYONE, IN PARTICULAR, INSPIRE YOU TO START BLOGGING?
I started Blogging in college when I was an angsty teen having moved on from my paper diary which my parents gifted me at 10.
I started on Livejournal, then dabbled with Moveable Type, WordPress and Squarespace, so in the span of 18 years, I've covered it all!
I'm not consistent or fussy which is why I probably have websites and blogs all over the internet haha!
*******************
TELL US A BIT ABOUT YOUR BLOG. THE INSPIRATION BEHIND THE NAME AND HOW YOU DECIDED WHAT TO BLOG ABOUT.
Money Savvy Muslim started life in September 2017. 
Before that, I was blogging at Humairak for the last 2 years and before that on a free WordPress site.
I started the blog to help Muslim women make money and save money because I could see a gap in the market and I am passionate about helping women in the community to be their best selves.
However, being a Beauty Blogger, I couldn't resist adding some Beauty posts as well so you'll find a lot of honest beauty, fashion and lifestyle reviews on Money Savvy Muslim alongside the money posts.
The name came to me like it always does after writing different names on Post It notes and ruminating over it for a few days until I nailed the final name.
*******************
WHAT'S THE MOST CHALLENGING THING ABOUT BEING A BLOGGER AND BLOGGING?
The most challenging thing about being a Blogger is finding the time to Blog alongside my other responsibilities of being a wife and worker.
There are lots of challenges to Blogging mainly getting your message across the right way and persuading companies to work with you, but it's a challenge I enjoy.
*******************
AS SOMEONE WHO ALSO HAS A JOB ALONG WITH BLOGGING, DO EVER GET OVERWHELMED AND STRUGGLE TO FIND THE TIME TO BLOG? HOW DO YOU OVERCOME THIS?
All the time! 
I'm always juggling Blogging work with housework, giving enough time to my husband and having some me-time away from Blogging.
I've started planning posts in advance and just writing the titles down in a diary so when I don't have any idea what to blog about, I can just consult my diary where I've scheduled in some post ideas for that week.
I also have a running list of blogging topics I write down in a paper diary and in Evernote so I'm never really without inspiration Alhamdulillah.
*******************
HAVE YOU HAD ANY OPPORTUNITIES ARISE AS A RESULT OF BLOGGING?
I have had some really amazing opportunities thanks to Blogging Alhamdulillah!
In my previous blog, I was invited to a breakfast launch for a new yoghurt and then we got a private walking tour of London's dairy district.
I've covered the Muslim Lifestyle Show last year and I've been sent some amazing products from brands to try but these were all down to lots of hard work rather than being the norm.
I still pay for and buy the majority of the products and experiences I share but my husband's still waiting for an all expenses paid holiday from my Blogging!
*******************
WHERE DO YOU SEE BLOGGING IN 5 YEARS? WILL YOU STILL BE DOING IT IN SHAA ALLAH?
I think Blogging will become more regulated. 
The Advertising Standards Authority have started tightening up their guidelines about Sponsored and Gifted posts so I imagine we might even have a regulatory body set up to make sure we're all open and honest.
In Shaa Allah I'm sure I'll be blogging in one way or another!
*******************
WHAT ARE YOUR FUTURE GOALS FOR YOUR BLOG?
My future goal in the FAR future is to start an online course to help beginner bloggers to learn how to blog and help women especially find a way to make an independent income from Blogging In Shaa Allah.
*******************
WHAT ADVICE AND TIPS WOULD YOU GIVE TO SOMEONE WHO MAY BE THINKING OF STARTING A BLOG?
Do your research on your target market but don't think too much and just start!
The more you wait, the more amazing opportunities are going to pass you by.
Blogging is a learning experience every single day, you'll never stop learning but we all have to start somewhere!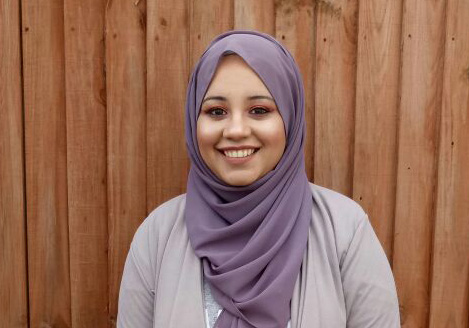 JazakAllah Khair to Humaira for taking the time out to answer our questions. If you wish to connect with her further you can do so via:
Blog – https://www.moneysavvymuslim.com/
Instagram – https://www.instagram.com/moneysavvymuslim/
Facebook – https://www.facebook.com/moneysavvymuslim/
Twitter – https://twitter.com/moneysavymuslim
Pinterest – https://www.pinterest.co.uk/moneysavvymuslim/