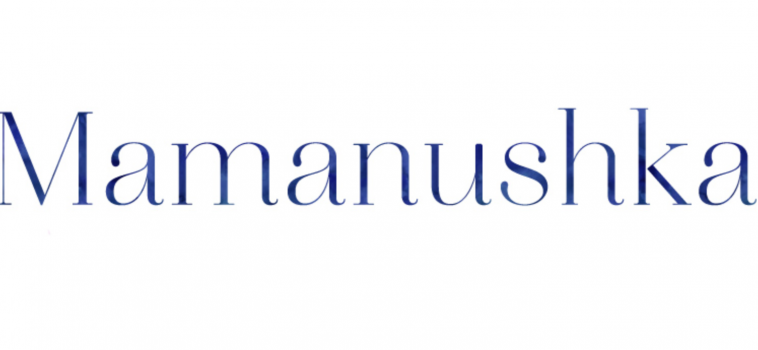 This month's featured blogger is Aiysha Malik, blogger at Mamanushka. Aiysha is an ever-curious writer and designer. Originally from Canada, she now resides in the United Kingdom. In 2016 she co-founded Mamanushka, a popular lifestyle blog devoted to the experiences of being a mother and Muslim woman of colour.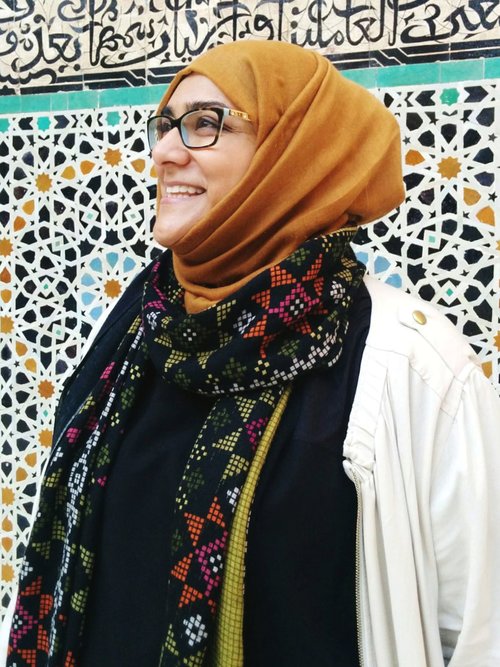 WHEN AND WHY DID YOU START BLOGGING? DID ANYONE, IN PARTICULAR, INSPIRE YOU TO START BLOGGING?
As Salaamu Alaikum and thank you for having me as the featured blogger this month.
I first started blogging in… 2009! Wow, that seems a long time ago, doesn't it?
I had been reading blogs like dooce and designsponge since the mid 2000s and eventually, inspired by The Sartorialist and frustrated with all the dour depictions of Muslim women online, I decided to set up hijabshigh.com – a blog devoted to "international street style from fabulous Hijabistas!". It was a candid street style blog hosted on blogger and it was just the most amazing experience. Back then, there was very little out there on Muslim style or hijab fashion and the support for the blog was really wonderful. It even got mentions in national newspapers and at one point, I fielded enquiries from Vogue. Looking at it now, I still love how sweet and authentic the faces and fashions are, from teens to grandmas, it brings me real joy to revisit. After a few years, I made a decision to archive Hijabs High but the blogging bug had caught me and it was always in the back of my mind as something I'd like to throw myself into again.
The good thing about having the first blog was that I learned a lot about what it takes to blog successfully. I am a graphic designer, photographer and writer so blogging is the perfect mix for me. As an extrovert, I'm driven to collaboration and I thought it would be really enjoyable to start a blog with someone else – but someone who wanted to blog for the same reasons I did. I first met Sumaya Teli through Hijabs High, when she submitted some photos of her own, after which we lost touch, but then reconnected some years later. At the time, she was one of the only people I knew who loved reading blogs as much as I did! One thing led to another and together we committed to establishing Mamanushka.com. That was four years ago in 2016 and we've been nurturing our beloved blog baby ever since. You can read a bit more of our story here ( https://mamanushka.com/living-in-remarkable-times/ )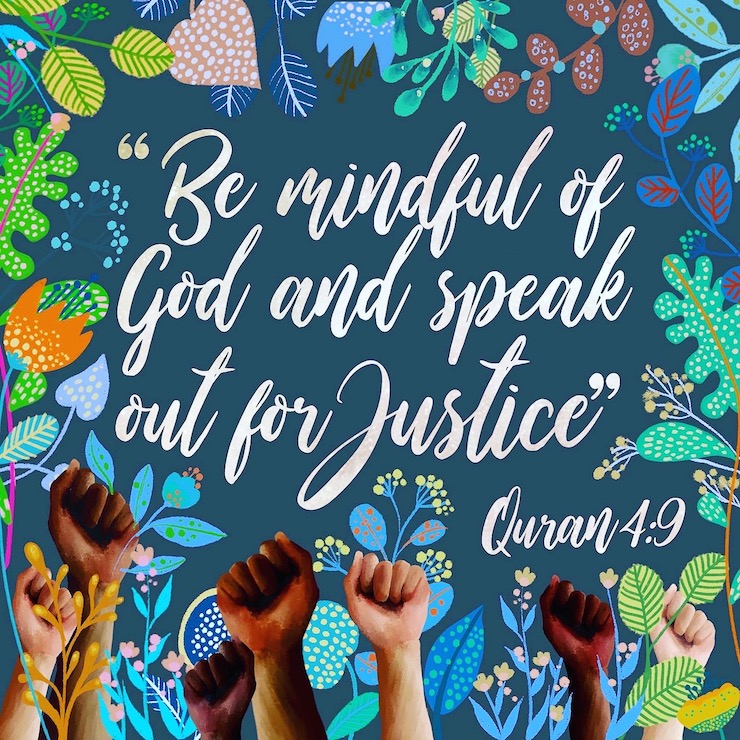 TELL US A BIT ABOUT YOUR BLOG, THE INSPIRATION BEHIND THE NAME AND HOW YOU DECIDED WHAT TO BLOG ABOUT.
Mamanushka is weekly lifestyle blog dedicated to faith, motherhood and the sharing of our honest experiences as second generation Muslim women of colour living in the Global North.
From the beginning, we knew we wanted our blog to be a reflection of ourselves. I didn't want to have to only focus on one part of my life or interests. There is a lot of advice for bloggers which speaks about keeping to a specific 'niche' but that can feel quite forced and so we chose not to limit ourselves.
We blog mostly about our own lives and ideas and are happy to share all the different facets of our identities. For example, readers of Mamanushka can find meditations on matters of faith, social justice activism and traditionally tricky topics like how to explain periods to your young muslim child as well as being able to listen to engaging audio stories from our tradition, learn the ways in which we celebrate the Islamic calendar, style from the Kashmiri diaspora, a window into the experience of infant and child loss, honouring our beloved grandparents and recipes for food and drink from around the world. We really do blog about everything.
Combine this with the fact that it was and is essential to us to really connect with our readers, start conversations and build a dynamic, supportive, vibrant and thoughtful community. I had experienced this with Hijabs High and knew I wouldn't enjoy blogging without it, so that background informs a lot of how we think through what to focus on and how.
It was important to us that our blog had a strong and recognisable look and feel. It took us a very long time to settle on a name. It was a fun process, until it wasn't!
We would figure out a name we liked only to realise that it had already been taken. Inspired by another blog we liked called Jungalow, we started putting together different combinations of words and sounds we liked which would be completely unique. One night I hit upon Mamanushka and we both knew instantly that it was the one. It rolled off the tongue, was memorable and felt just right. We are both mama's and nushka means 'precious possession' – after we launched someone asked us if we meant nushka as a form of the urdu word 'nuska' which means a written remedy or prescription and that was also a lovely meaning we hadn't initially thought of but also perfectly echos our ethos.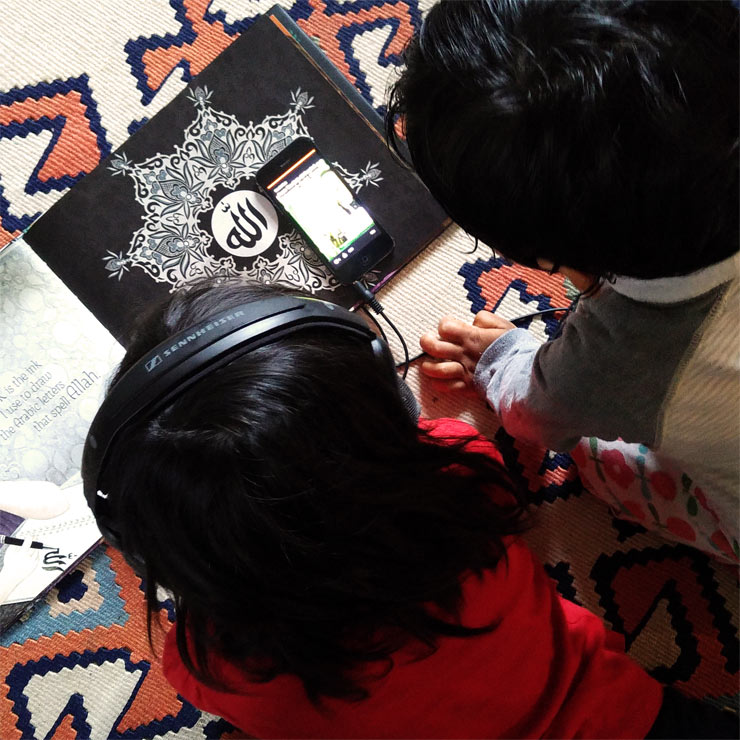 WHAT'S THE MOST CHALLENGING THING ABOUT BEING A BLOGGER AND BLOGGING?
This is such a great question and I have to say the most challenging thing, for me, about being a blogger is putting my ideas into the world. Even with the best intentions, there will always be someone who doesn't agree with what you share but instead of entering into a conversation with you, will instead speak negatively about you or your blog on other platforms.
I have learned to largely ignore this type of unfair reaction because the flip side, that has been a greater part of the journey, is connecting with readers for whom my ideas or experiences truly
resonate – and my absolutely favourite thing about blogging is all the people I've met through it, people I would have otherwise never had the opportunity to know. Mamanushka readers truly feel like friends.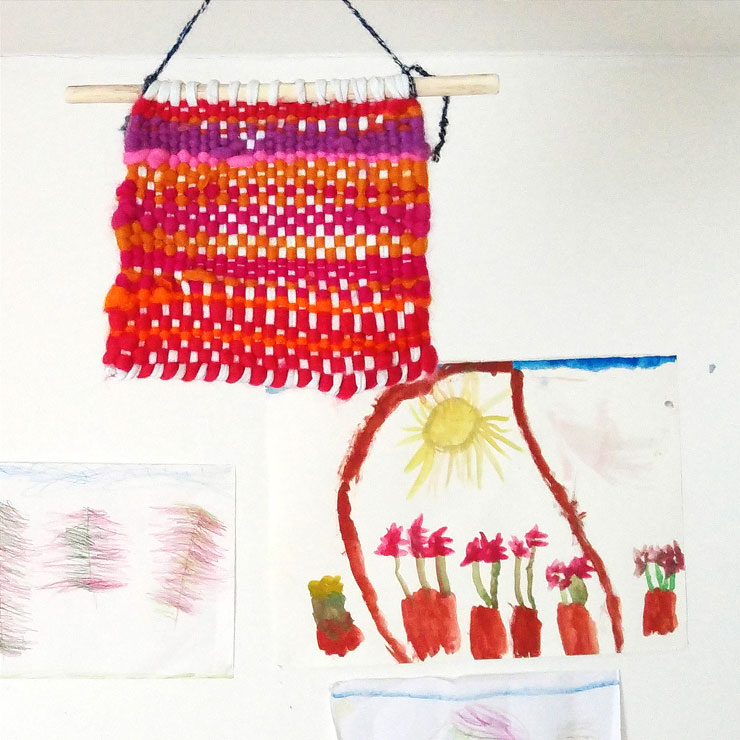 DO YOU STRUGGLE TO FIND THE TIME TO BLOG? HOW DO YOU MANAGE YOUR TIME? HAVE YOU EVER FELT OVERWHELMED WITH BLOGGING?
Finding time to write for Mamanushka became more of a struggle after I had my third baby. It should have been simpler with two children in school but it wasn't. My youngest is two now and things are (finally) beginning to settle.
What has been helpful for me is to set deadlines for writing blog posts which are independent of when they will be published. I used to write posts for the date they would be published but I now have a weekly deadline for posts regardless of whether they will go out that week or not. This has worked because, of course, writing the post is just one part of blogging. We take almost all our own images for the blog, so setting up, taking and editing images for the post and for social media takes time, as does checking titles, SEO keywords and getting any permissions that may be needed. By separating out the writing, the technical production parts are more manageable as I'm not doing all the bits at once.
Usually it is the social media aspect of blogging which can feel overwhelming to me. I enjoy it so much but it sometimes takes more time than I have. For awhile, I fell into a pattern of posting on social media only – instead of on the blog – because the sense of community was so nurturing but at the end of the day social media posts can easily get lost in the feed, while a blogpost can always be referred back to with ease.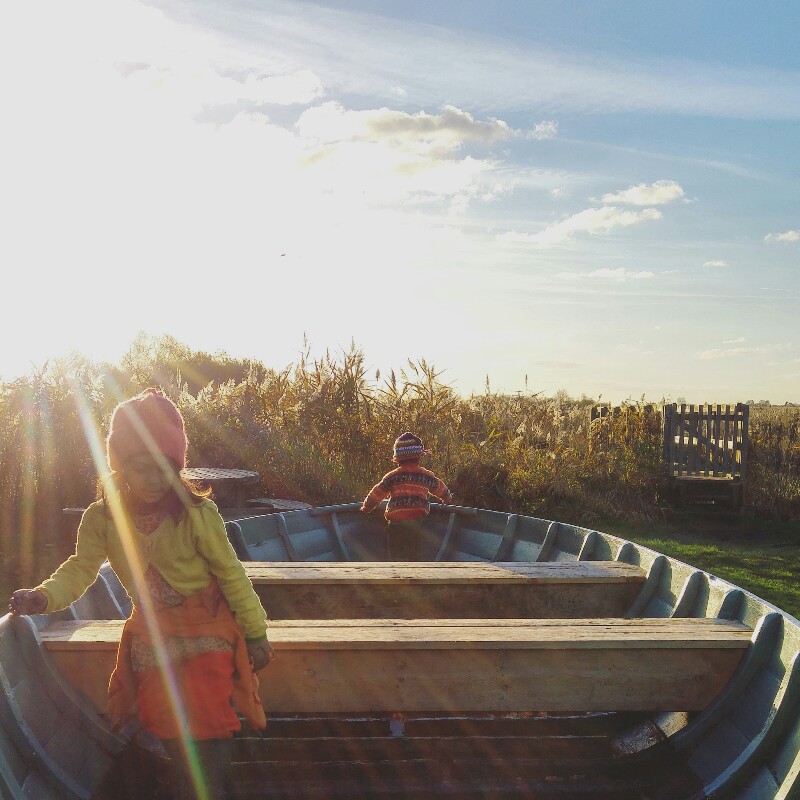 HAVE YOU HAD ANY OPPORTUNITIES ARISE AS A RESULT OF BLOGGING?
Yes. Blogging has given me the opportunity to share my writing in other places and be part of communities like Muslimah Bloggers, as well as being able to support makers and small businesses through collaborations and giveaways.
Additionally, for both of us, having a blog gives us a place to investigate and share different things we feel called to, such as writing more thoughtfully, connecting with different parts of our personal histories and building the kind of community that we felt was missing.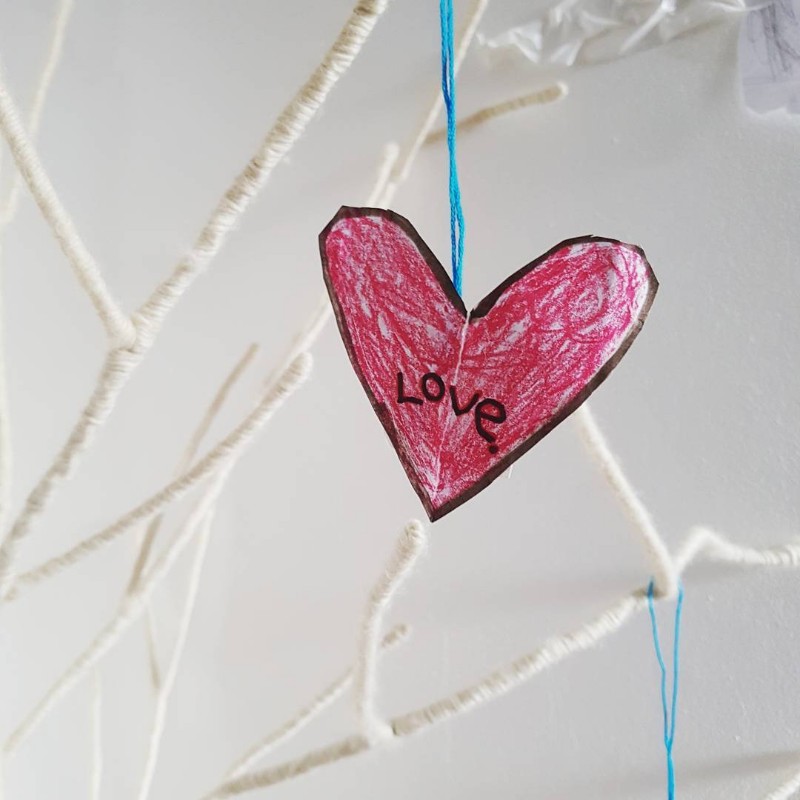 WHERE DO YOU SEE BLOGGING IN 5 YEARS? WILL YOU STILL BE DOING IT IN SHAA ALLAH?
The world of blogging is always changing, from personal web journals to sprawling lifestyle brands, so it's difficult to predict what direction blogging will move in next. I think the rise of personal newsletters and platforms like Patreon will help bloggers to foster even tighter-knit online communities and even more involved conversations and resources.
I can't imagine not ever blogging and so I fully intend to keep going – inshAllah, both on Mamanushka and beyond.
WHAT ARE YOUR FUTURE GOALS FOR YOUR BLOG?
I would like Mamanushka to continue to be a thoughtful, comforting and valuable online space which, inshAllah, continues to grow with us and our readership. Other plans for the future include a podcast, which I've been dreaming of for years, a more robust email newsletter and further social justice campaigns with other bloggers and artists.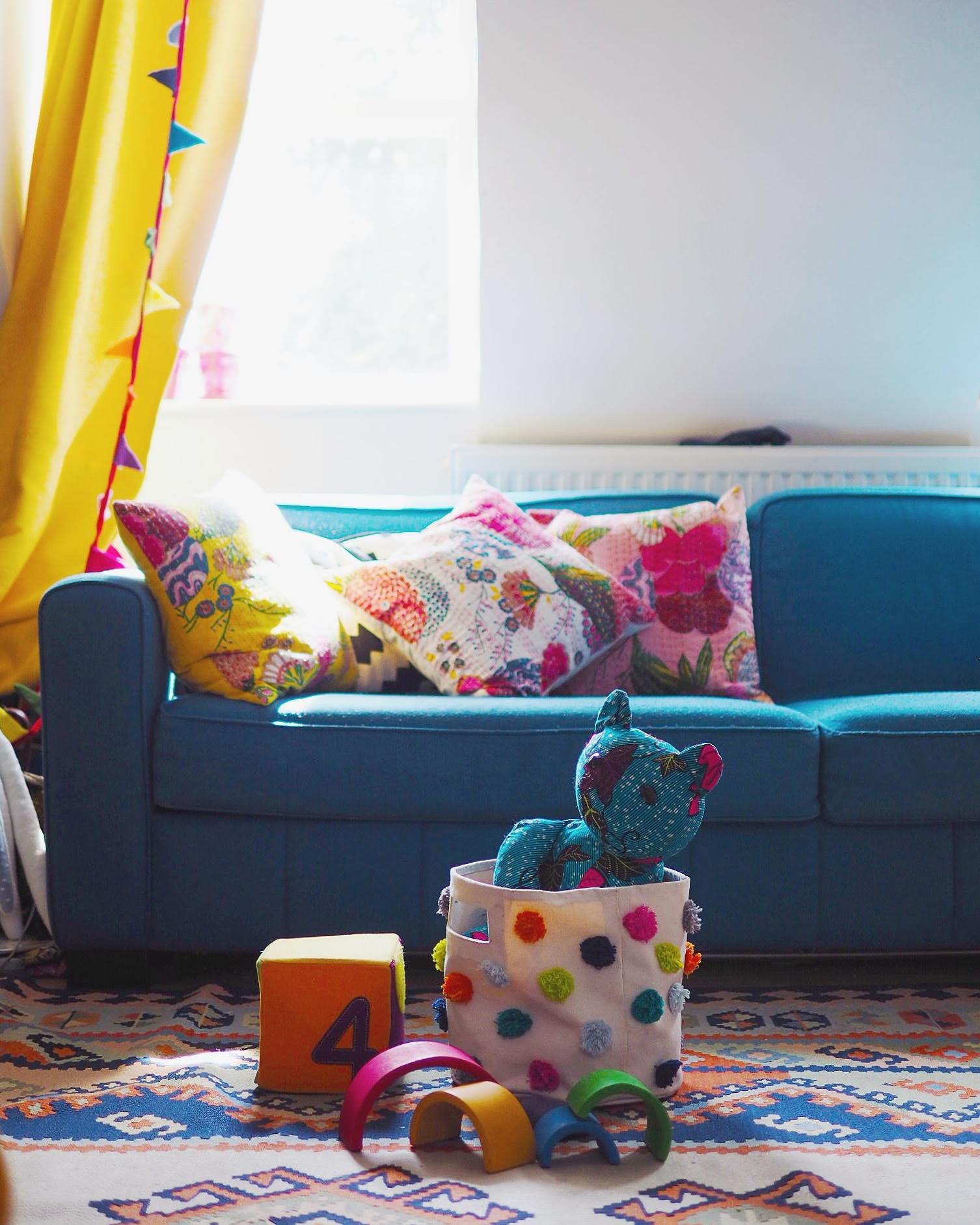 WHAT ADVICE AND TIPS WOULD YOU GIVE TO SOMEONE WHO MAY BE THINKING OF STARTING A BLOG? 
The most important thing you can do as you consider starting a blog is to clarify your intentions. Blogging does take a lot of time and energy and so, with the right intention, that time and energy will be counted as beneficial and your blog will be an endeavor full of blessings.
Reach out and find the people whose vision resonates with your own, make friends and enjoy the process. Even with all it's ups and downs, blogging is a wonderful and enriching endeavor.
Finally, I am always happy to connect with other bloggers, e ither via email ( sayhello@mamanushka.com) or on instagram @mamanushka, so please be in touch if you are inspired to do so. 
*******************************************

JazakAllah Khair to the sister Aiysha for taking the time out to answer our questions. If you wish to connect with her further you can find more of her work and inspirations on twitter and Instagram @goodonpurpose.