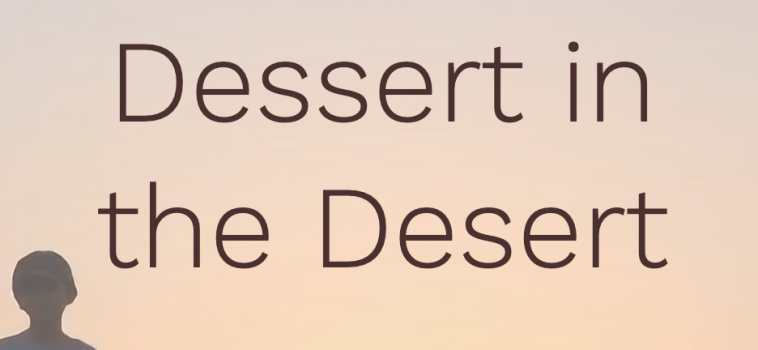 This month's featured blogger is Adeeba Jafri, blogger at Dessert in the Desert. Adeeba is a writer and teacher from NY. She is a graduate of Columbia University and a mom of four teenage kids. She has been living in Doha, Qatar for the past 12 years and blogs about life as an Islamic studies educator of Muslim expatriate children, primarily teens and tweens. She is also a certified IB Coordinator and IB History Examiner.

WHEN AND WHY DID YOU START BLOGGING? DID ANYONE, IN PARTICULAR, INSPIRE YOU TO START BLOGGING?
I started blogging two years ago as a way of drawing people to the lesson plans and activities that I had designed for Muslim expat kids. It started with a Facebook page, because that was relatively easy to work with. Eventually, I graduated to Instagram but it was only until I made an actual website (with loads of advice and encouragement from Bano (@thepmpmom), Hiba (@hibabajo) and Nadia (@anintrovertedblogger), that I found my niche. Nadia and Bano already had their websites up and running and I was definitely inspired in the way they effortlessly present new and relevant content, as well as engage their audiences.
TELL US A BIT ABOUT YOUR BLOG, THE INSPIRATION BEHIND THE NAME AND HOW YOU DECIDED WHAT TO BLOG ABOUT.
My Blog is called Dessert in the Desert for reasons that have nothing to do with food, unfortunately. Most people assume that my website provides interesting desserts made in the Middle East but that's not the case. I loved the name Dessert in the Desert because I'm (a bit of) a grammar Nazi and when I moved to the ME, so many people would interchange the words "dessert" and "desert" so I named myself Dessert in the Desert to correct them all! My blog contains Islamic Studies lessons and activities that focus on inculcating fundamental Islamic values in international expatriate teens and tweens. My curriculum is very student-centered. I connect my lessons to current events that are happening around the world, particularly on the areas in which the kids have lived in.
WHAT'S THE MOST CHALLENGING THING ABOUT BEING A BLOGGER AND BLOGGING?
Drawing a line between self-promoting myself and promoting the work I do. I try really really hard to keep my intention clear because ultimately, I want to draw people to the website where they can benefit from the lessons, not from me.
DO YOU STRUGGLE TO FIND THE TIME TO BLOG? HOW DO YOU MANAGE YOUR TIME?
I try to blog my lessons right after I have taught them, because that is when the concepts are fresh in my mind. In terms of social media, I have three teenage boys and an adult daughter so everyone is on a screen, most of the time. Still, I make it a point to leave my phone on the charger and walk away when I can.
HAVE YOU EVER FELT OVERWHELMED WITH BLOGGING?
If I don't post my lesson right after teaching it, then I would feel overwhelmed. It's really important to jot the ideas down right away, whether it's on your phone or a piece of paper. Shaitan takes every opportunity to veer us away from doing anything that might benefit others. So ladies, when you have a good and wholesome idea, write it down!

HAVE YOU HAD ANY OPPORTUNITIES ARISE AS A RESULT OF BLOGGING?

It's amazing that subhanAllah, opportunities arise when you least expect them. I've never considered myself an online teacher but as a result of COVID-19, I had to move my Islamic studies classes online. Once I got the hang of it, I was able to do the sessions again, for a public audience. This would not have been possible without blogging. I'm incredibly thankful for the opportunity to connect with Muslim teens and tweens from all over the world.
WHERE DO YOU SEE BLOGGING IN 5 YEARS? WILL YOU STILL BE DOING IT IN SHAA ALLAH?

As long as I have lessons and activities to teach, I will continue to blog, inshAllah. I don't want to blog just for the sake of it.
WHAT ARE YOUR FUTURE GOALS FOR YOUR BLOG?
Eventually, I would like to use the blog as a platform to connect with my readers! I have written a YA novel that touches on mental health awareness in Muslim communities and I'm hoping to get it published once pandemic season is over, inshAllah!
WHAT ADVICE AND TIPS WOULD YOU GIVE TO SOMEONE WHO MAY BE THINKING OF STARTING A BLOG?
Don't take good pictures. Take great pictures. Social media is inundated with content so you really need some amazing shots to draw people's attention to your content.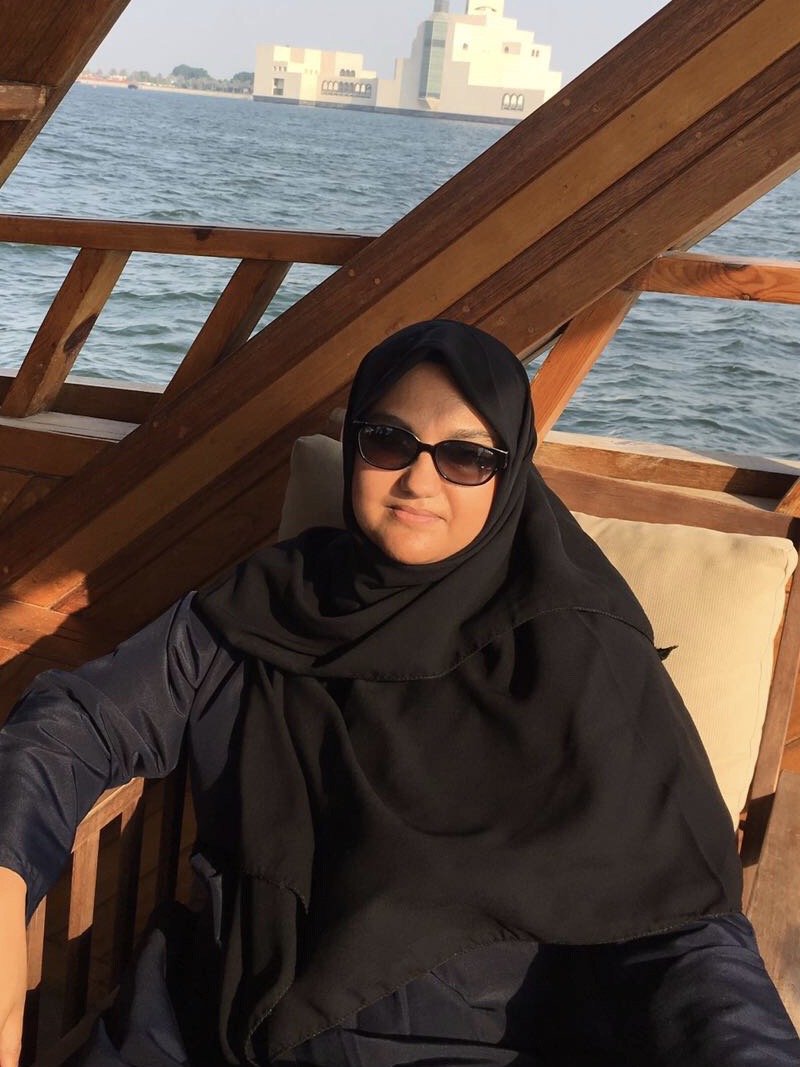 JazakAllah Khair to the sister Adeeba for taking the time out to answer our questions. If you wish to connect with her further you can also find her on social media: