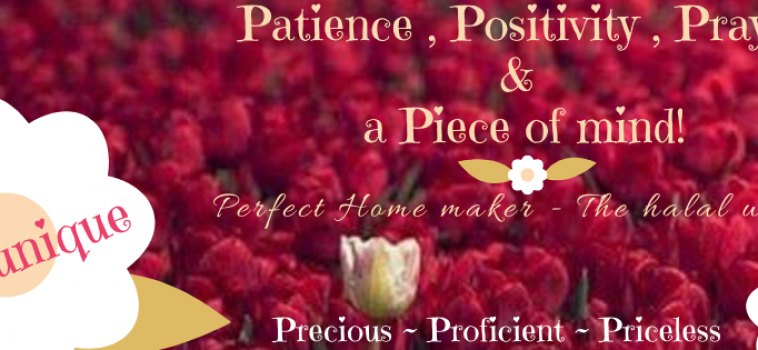 This month's featured blogger is Hafsa, blogger at Perfect Home Maker – The Halal Way. Hafsa is a blogger residing in K.S.A and an Indian by nationality. She is also a blessed mother of three beautiful kids (aged 8,6.5&4)) who keep her on her toes and teach her life lessons everyday!

WHEN AND WHY DID YOU STARTÂ BLOGGING? DID ANYONE, IN PARTICULAR, INSPIRE YOU TO STARTÂ BLOGGING?
I have a strong passion for writing…. I started my blog in my first pregnancy where I felt the need to hear people out and at the same time share my thoughts and feelings. I thought a blog could be the best way to serve the purpose.

TELL US A BIT ABOUT YOURÂ BLOG, THE INSPIRATION BEHIND THE NAME AND HOW YOU DECIDED WHAT TOÂ BLOGÂ ABOUT.
The name of the blog is actually inspiring for we woman in particular…. i wanted to show the world that a woman is a home maker and not just a wife…. hence it for the first half of the name…."Perfect home maker"….. the next part was basically as i wanted to do things in the light of Islam…. so I added "the halal way". And it got it's name as "Perfect Home Maker – The halal way."

WHAT'S THE MOST CHALLENGING THING ABOUT BEING A BLOGGER AND BLOGGING?
The most challenging thing about blogging is definitely managing time…. I being a working mom , &, a mother of 3 kids face time management as the biggest challenge.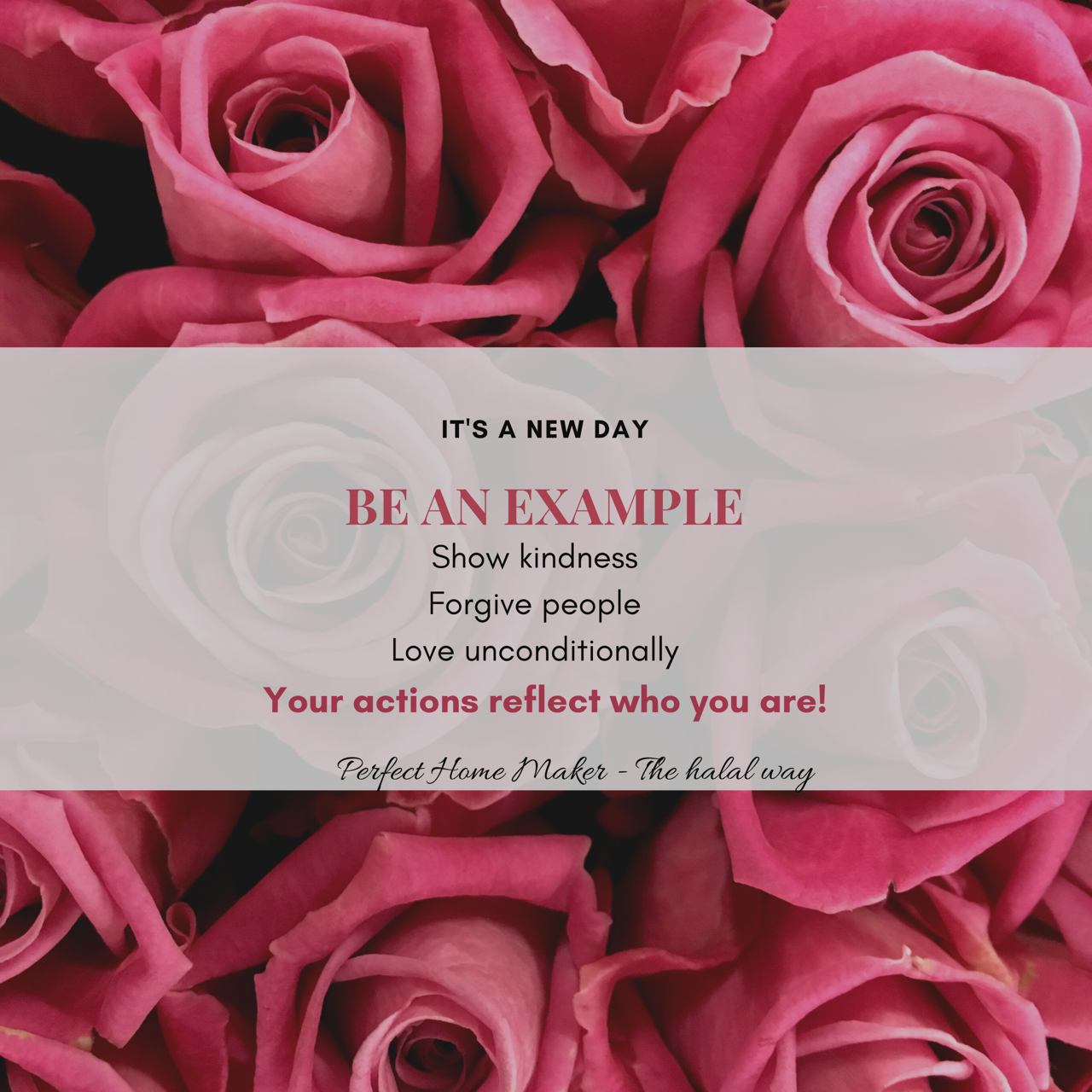 DO YOU STRUGGLE TO FIND THE TIME TOÂ BLOG? HOW DO YOU MANAGE YOUR TIME?
I mostly stay up till Fajr and that's the best time I'm able to give to my blogging.

HAVE YOU EVER FELT OVERWHELMED WITHÂ BLOGGING?
Definitely, I have felt overwhelmed when people like your work and tell u that we were able to do this because of your timely reminders… it feels good to hear this.

HAVE YOU HAD ANY OPPORTUNITIES ARISE AS A RESULT OFÂ BLOGGING? WHERE DO YOU SEEÂ BLOGGINGÂ IN 5 YEARS? WILL YOU STILL BE DOING IT IN SHAA ALLAH?
I haven't got any opportunities yet….. and I'm pretty much not sure where my blogging will take me after 5 years… All I know is I intend to be consistent in my work now and would definitely love any fruitful opportunities my way.

WHAT ADVICE AND TIPS WOULD YOU GIVE TO SOMEONE WHO MAY BE THINKING OF STARTING AÂ BLOG?
My advice to anyone out there who wants to start a blog is …. start right away… what are you waiting for! If you are passionate about it , unleash your passion….. blogging is definitely for the passionate ones! All the best!
JazakAllah Khair to the sister Hafsa for taking the time out to answer our questions. If you wish to connect with her further you can also find her on social media: