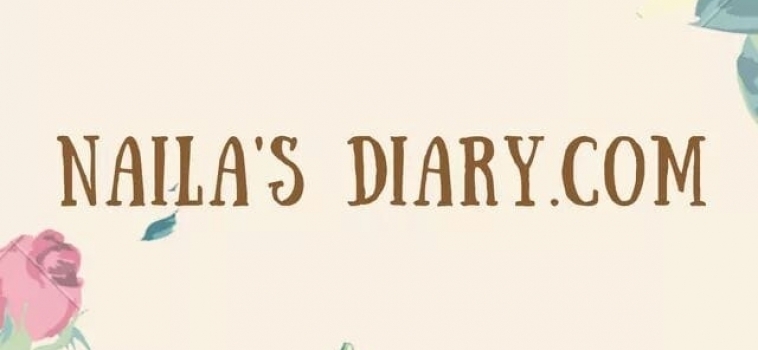 This month's featured blogger is Naila from www.nailasdiary.com. She is a single muslimah, and a healthcare professional residing in UAE.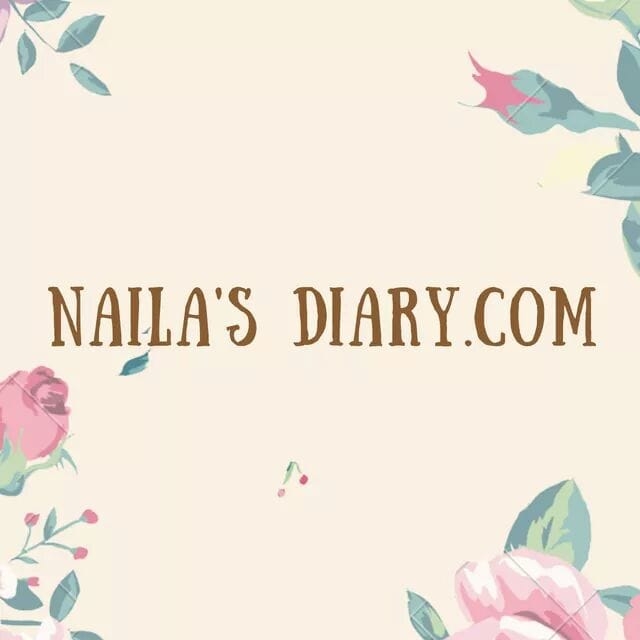 WHEN AND WHY DID YOU START BLOGGING? DID ANYONE, IN PARTICULAR, INSPIRE YOU TO START BLOGGING?
I started blogging in 2014 Alhamdulillah. I started blogging as a way of expressing my thoughts, sharing my experiences and the knowledge I gain, to benefit others which would hence be a means of sadaqah jariyah for me after I am gone. Insha Allah.
TELL US A BIT ABOUT YOUR BLOG, THE INSPIRATION BEHIND THE NAME AND HOW YOU DECIDED WHAT TO BLOG ABOUT.
So once I decided that I need to have a platform for my blog, the next step was to name it. After brainstorming with my brother, we came up with the name Naila's Diary. Because my blog would be kind-of a virtual diary where all my thoughts are expressed and stored, this sounded like a nice name.
I have varied interests like Islam, Life, Psychology, Relationships, Books, etc. So, I started my blog by writing about interesting events from my life, and also sharing the knowledge I gained from Islamic workshops/courses I attended.
I then moved on to writing articles on personal development from an Islamic perspective like dealing with envy, how to deal with difficult people, having a good opinion of Allah, and people, etc.
In the recent years I have started reviewing Islamic/Muslim books (both for adults & children) and Alhamdulillah it is something I am enjoying a lot though it comes with a huge responsibility.
WHAT'S THE MOST CHALLENGING THING ABOUT BEING A BLOGGER AND BLOGGING?
Getting people to actually come and visit your website to read your article is a huge challenge especially when a huge chunk of the population is on social media scrolling through memes and one-minute videos.
Dealing with the algorithms on Instagram and Facebook is another challenge. Apparently you need to post everyday!! to keep your page visible on people's feeds and get more likes. More likes means more reach of your post/page to a wider audience.
As a reviewer, the challenge I would say is choosing not to review a book or product when it is not in accordance with authentic Islamic teachings, especially when it is being hyped up everywhere on social media, and promoted by other bloggers, brands, businesses, publishers, influencers etc.
DO YOU STRUGGLE TO FIND THE TIME TO BLOG? HOW DO YOU MANAGE YOUR TIME?
As I work full time, finding time to blog is definitely a big challenge for me. But since blogging for me is not a competition or race with any one, I do it for quality over quantity. Those who post twice a day or 5 times a week, I appreciate them and it might work for them Alhamdulillah. But keeping my lifestyle in mind, blogging for me should not be a compulsion because everyone else is doing it. It should be something you enjoy, and do with purpose. And since we all are part of the real world with life's priorities, and ups and downs that exist outside the happy instagram pics, it is important to know when to blog and how much time to dedicate to it.
HAVE YOU EVER FELT OVERWHELMED WITH BLOGGING?
It used to overwhelm me in the early days especially when one is new but just like everything else in life, when I stopped the number from controlling me, it's all good Alhamdulillah.
Yes we do need followers so that our work reaches and benefits more people but that doesn't mean that we become restless just for the sake of increasing likes and follows. We need to realise that Allah is in Control of everything, and things that are meant to reach us, definitely will. Our job is to put in the effort.
If at any time things overwhelm us, we need to remind ourselves that our purpose in life is only to worship Allah, and only our good deeds will accompany us after we die; nothing or no one else.
HAVE YOU HAD ANY OPPORTUNITIES ARISE AS A RESULT OF BLOGGING?
Alhamdulillah, yes: writing articles for other websites/blogs, hosting giveaways in collaboration with different businesses/brands on facebook and instagram, and reviewing books sent in by authors/publishers. And most importantly meeting genuine, kind souls online and in real life.
WHERE DO YOU SEE BLOGGING IN 5 YEARS? WILL YOU STILL BE DOING IT IN SHAA ALLAH? WHAT ARE YOUR FUTURE GOALS FOR YOUR BLOG?
Insha Allah I would want to keep on writing, and more of it. Content that benefits all of us, betters us as humans and takes us closer to Allah.
WHAT ADVICE AND TIPS WOULD YOU GIVE TO SOMEONE WHO MAY BE THINKING OF STARTING A BLOG?
Follow the Muslimah Bloggers group on Facebook. I learnt a lot from there, and keep learning from the amazing community of bloggers on it.
Stop thinking too much, and start writing all the things you would need to actually start a blog, and take it from there. 
Avoid running the race, following trends and hypes.
Take a break when you feel like.
Support each other and return kindness with kindness.
---
JazakAllah Khair to sister Naila for taking part and answering our questions. If you would like to connect with her further she can be reached on social media via: