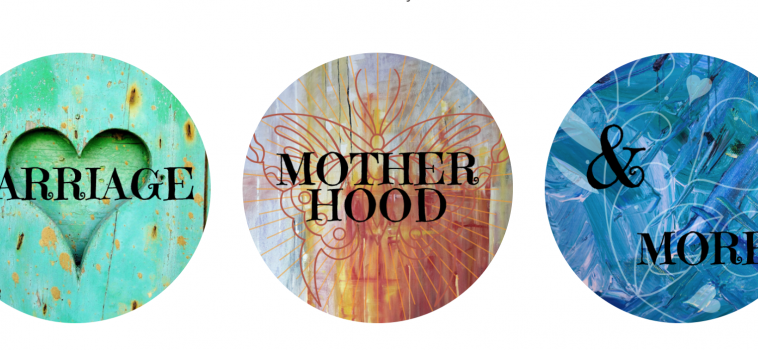 This months featured blogger is Umm Asad, blogger at Nourishing Our Home. Nourishing Our Home is a place where you can expect to connect, learn and grow in all things related to mommy and wife life, homemaking and natural living with an Islamic perspective.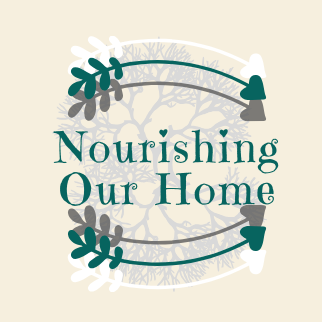 WHEN AND WHY DID YOU START BLOGGING? DID ANYONE, IN PARTICULAR, INSPIRE YOU TO START BLOGGING?

I have been blogging on and off for probably almost 10 years but before Nourishing Our Home, it has always been just as a hobby. The idea for Nourishing Our Home was born almost a year before I actually launched it but so was my son, so while I did do a little bit of behind-the-scenes work before officially getting started, it did not become public until the beginning of this year – January 2020.
I can't say any one person inspired me to get started blogging but in general, seeing a lot of young Christian wives and moms blogging about beneficial advice and topics to fellow christian wives/mamas, gave me the inspiration to go forward with my blog.
TELL US A BIT ABOUT YOUR BLOG, THE INSPIRATION BEHIND THE NAME AND HOW YOU DECIDED WHAT TO BLOG ABOUT.

My blog is more-or-less a lifestyle blog but I mostly focus on topics related to marriage and motherhood from an Islamic perspective. Coming up with a name for my blog was quite a process. I know people often recommend not getting stuck on this part but I really felt like I needed to have a name that resonated with all the parts of what I was hoping to share and it took me a bit to decide on the name that I love. The funny thing is, more or less, the name just randomly popped into my head and I mulled over it, going back and forth on it for a couple days and I decided it was the one. I feel like Nourishing Our Home fits perfectly because while it's wide enough to encompass everything I intend to talk about, it also is narrow enough that it keeps me from wandering too much. I love the word nourishing because it is so warm and so kind. Home also was a very intentional choice of word for the title – our body is our home in a way, our heart is a home in a way, our marriage is a sort of home, our family, as well as our actual physical living space – so I felt like it was a perfect fit.
WHAT'S THE MOST CHALLENGING THING ABOUT BEING A BLOGGER AND BLOGGING?
Making time on a consistent basis is very difficult for me but I think even more challenging is keeping up the workload that is required to manage a successful blogging business when you are just getting started and you're not yet seeing the fruits of your labor. While I really love my subject matter and I love being able to share it, I have found some difficulty remaining consistent when things have been so sporadic compared to the time and effort I'm putting in. Although I know that inshaAllah once I get the foundation laid down and I stay consistent and keep on building a network, it will grow and hopefully flourish.
DO YOU STRUGGLE TO FIND THE TIME TO BLOG? HOW DO YOU MANAGE YOUR TIME?
Yes, I really do struggle to find the time to blog! With my baby boy, it feels like every time I figure out a schedule that seems to be working, something shifts and I have to start over again. I never want to feel like I'm putting my blog in front of my family so it has been tough to manage balancing all of that.
Another thing is blogging doesn't just require you to write out your ideas – a lot of times you have to put in time to research, format, upload, find pics, etc and so it takes a lot of work to stay afloat and that doesn't include the marketing and networking side or creating products or anything like that. For the time being, I've just been working when I have little pockets of time – mostly when my son is napping or has gone to bed for the night.

HAVE YOU EVER FELT OVERWHELMED WITH BLOGGING?
I have felt overwhelmed with certain aspects of blogging, mostly because as I mentioned previously it can be difficult to find the time to keep up with the tasks that are required to simply keep you floating, let alone the things you have to do to really make progress in your business. Sometimes it feels like I'm just hanging on by a thread and I start contemplating whether or not this is the right time for me to have this business, with a small toddler. But I really enjoy doing it and I think that it is beneficial. I find that is really important also, for moms to have something outside of their parenting/home-making that they find meaningful and important for them and this blog is one of those things for me.

HAVE YOU HAD ANY OPPORTUNITIES ARISE AS A RESULT OF BLOGGING?
Aside from being featured on Muslimah Bloggers, which is pretty cool, I haven't yet had any opportunities arise from my blogging. We will see what the future holds though inshaAllah.

WHERE DO YOU SEE BLOGGING IN 5 YEARS? WILL YOU STILL BE DOING IT IN SHAA ALLAH?
There's always so many changes happening in the different realms of blogging as a business that it's hard to say. I definitely intend to still be blogging in 5 years. I think that people are leaning more toward video content these days but I don't think that necessarily means that blogging will go out the window.

WHAT ARE YOUR FUTURE GOALS FOR YOUR BLOG?
I'm working on building a sturdy foundation right now, so at least publicly, I'm mostly focusing on putting up content on my blog consistently and trying to get the hand of social media marketing. I'm also working on figuring out the affiliate situation. I have a feeling that will be my main income source for my blog. I do however plan to have some services offered through my blog, including a few workshops that I'm in the process of working on.

WHAT ADVICE AND TIPS WOULD YOU GIVE TO SOMEONE WHO MAY BE THINKING OF STARTING A BLOG?
My number one advice would be make sure that you are getting into blogging with more of a purpose than to make money. Some people do have success making a bit of money early on but for most people it takes a good year or more to really start earning an income. It's going to take a lot of preparation and work so if you are doing something that you find fulfilling, it will be a little easier to stay the course when things are feeling overwhelming and you find yourself wondering why you decided to start this blog.

JazakAllah Khair to the sister Umm Asad for taking the time out to answer our questions. If you wish to connect with her further you can also find her on social media: