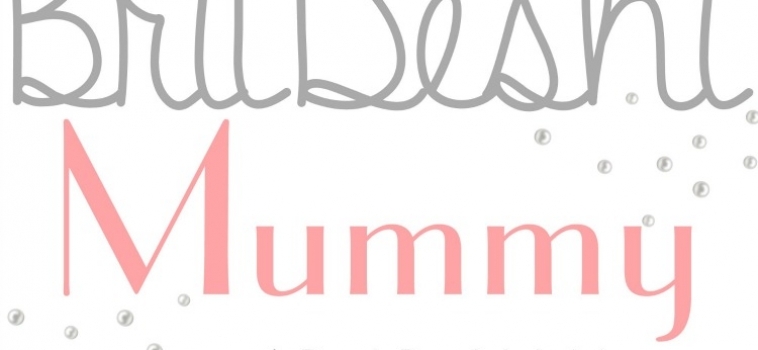 Our July 2017 featured blogger is Rabia Ali, author of BritDeshiMummy. Rabia works part time in recruitment but full time as a British Bangladeshi mummy. She shares with us her DIY projects in crafting, raves about her latest baby buys and all whilst embracing the mummy life. If you can't find her online you'll definitely find her in the baby aisle! 

WHEN AND WHY DID YOU START BLOGGING?
The BritDeshiMummy blog has been around since 2015 , I wrote my first ever blog post whilst on maternity leave as a way to connect with other mums. As a first time mum to now 2 year old Zakaria a.k.a Little Nutbrown, the BritDeshiMummy blog has allowed me to share my journey through motherhood , showcase my hobby in crafting and share honest reviews on children's products.
DID ANYONE, IN PARTICULAR, INSPIRE YOU TO START BLOGGING?
From the early stages of my pregnancy mummy bloggers have been my "go to guys" for anything and everything . When it came to things like how to cope with morning sickness or even what I needed to pack in my hospital bag , mummy bloggers had the answer to every question.
In all honesty it is bloggers that have inspired me to blog today! I'm hoping that a mummy or mum-to-be will take something positive away from what I like to call my "open journal".
HOW DID YOU CHOOSE YOUR BLOG NAME?
I am a British Bangladeshi Mummy. Now please follow me carefully whist I dissect BritDeshiMummy for you. "Brit" is short for British, "Deshi" or "Desi" is someone belonging to the Indian subcontinent. The word "Desh" also means country in Bengali. And of course a mummy is basically a super woman! Haha
WHAT'S THE MOST CHALLENGING THING ABOUT BEING A BLOGGER AND BLOGGING?/ AS A MOTHER AND BLOGGER DO YOU STRUGGLE TO FIND THE TIME TO BLOG?  HOW 
DO YOU ORGANISE YOUR TIME?
Time is not on my side!  There's just not enough hours in the day. I'm a working mum, wife and of course a Muslimah . Sometimes it feels like there's not enough of me to go around. But that is where I put my love for stationery and planners to use. I actually enjoy planning I keep a blog planner , personal planner and work planner . Organising through planning is the only way I can manage my time.
HAVE YOU HAD ANY OPPORTUNITIES ARISE AS A RESULT OF BLOGGING?
We love sharing over at the BritDeshiMummy blog everything from product reviews, DIY crafts even simple recipes . We have been lucky enough to have collaborated with some amazing brands . In fact meeting and interacting with so many bloggers , brands and readers is the best part of blogging.
The announcement of our brand ambassadorship with online Islamic kids store Mini Muslim playground would have to be our biggest blogging achievement to date.
WHERE DO YOU SEE BLOGGING IN 5 YEARS? WILL YOU STILL BE DOING IT IN SHAA ALLAH?/ WHAT ARE YOUR FUTURE GOALS FOR YOUR BLOG? IS THERE ANYTHING SPECIFIC YOU
ARE AIMING FOR?
My blogging journey has always been about making connections with mums and mums to be . In order to keep this focus at the core of my blog I set up an ongoing blog series called 'The Life After Birth Project ' . It's a project where mums can share their experiences of life after giving birth, I hope to spread comfort and courage through the stories shared.
WHAT ADVICE AND TIPS WOULD YOU GIVE TO SOMEONE WHO MAY BE THINKING OF
STARTING A BLOG
I have been asked this a few times. along with 'there are millions of bloggers out there so what will make mine stand out?'. My answer is always the same .You see I believe everyone is unique you are your own U.S.P and that's what will make your blog stand out from the rest!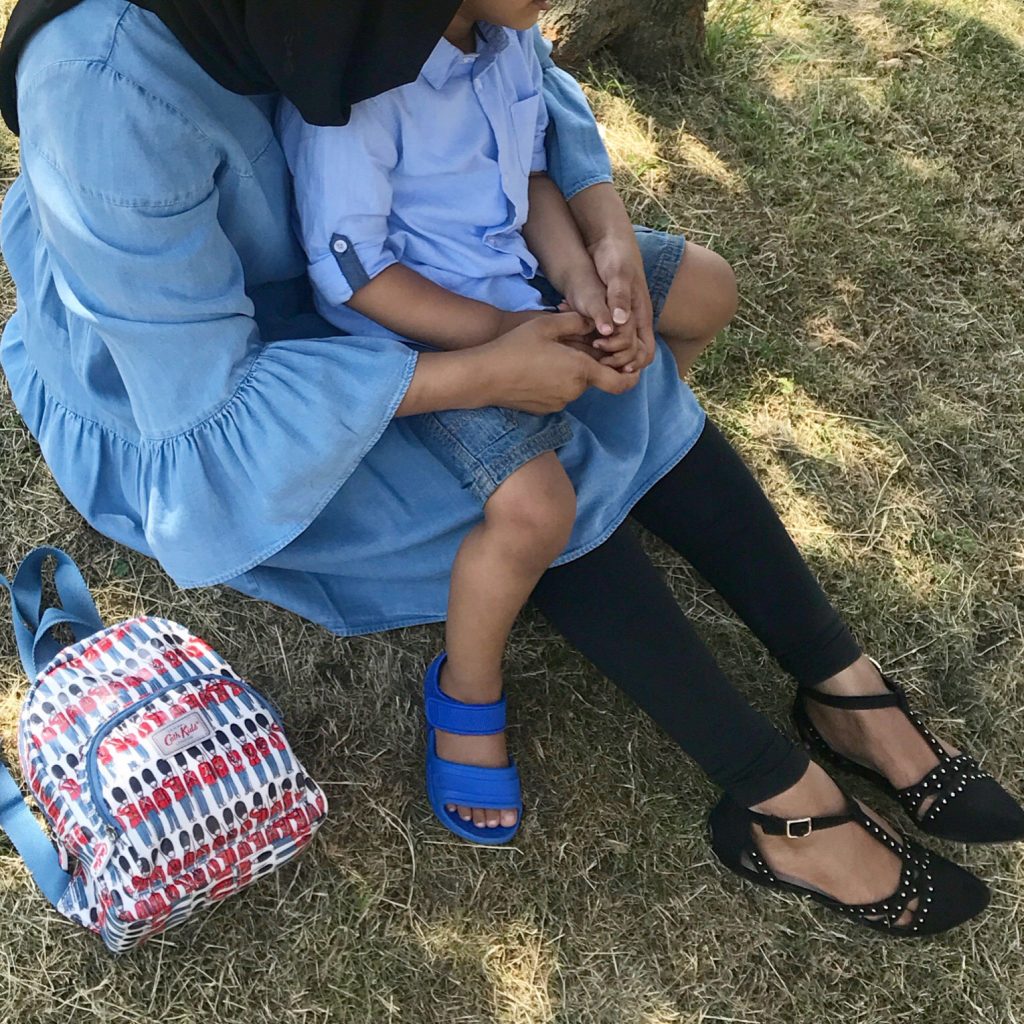 JazakAllah Khair to Rabia  for taking the time out to answer our questions. If you wish to connect with her further you can do so via:
Brit Deshi Mummy – https://britdeshimummy.wordpress.com/
Instagram – https://www.instagram.com/brit.deshi.mummy/