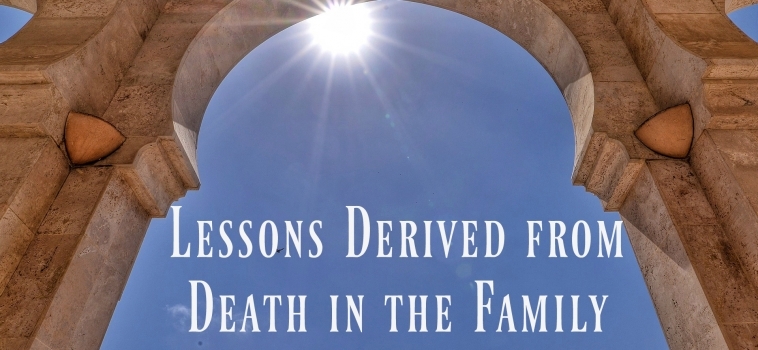 "Every Soul shall taste death." https://quran.com/3/185?translations=20Â 
My grand mother died last night. She must have been around 83 years old. I am here in Jeddah and she was in Hyderabad. 
When I was born I was in my nani's house for one year. She was the one who massaged me and bathed me during that time as my mum already had my 2 brothers to look after and she had undergone c-section.
Nanima had been diabetic and heart patient for years now. Diabetes had taken away her eyesight and she was almost blind. But she could took care of herself.
She had had quite a few near death experiences before. Only last year, all of us had assumed she would no longer live but alhumdulillah she survived. This time, she had to give up. Her life was hard. She had been rich once, but then poverty overtook her and the last years of her life were spent in dire poverty. 
When death happens in close family, it shakes you. It should, if it doesn't then we need to reevaluate the condition of our hearts
This time, when she was admitted to the hospital, I had little hope of her survival. Doctors had given up hope on her and she had been in ICU all along. All I wanted for her was death on Tawheed, Kalima(Shahada) before death and forgiveness of her sins.
I wish I had been praying this for her since beginning and not just at the threshold of her death. I was praying for restoration of her eyesight, strength in her body and good health. Of course, that was important but nothing's more important than death upon tawheed. Nothing's more important than a pious death. 
I wish I was more eloquent, adamant, persuasive and convincing in delivering Islam's stance towards Shirk and Dargah to her. I used to tell her now and then but I hadn't succeeded. That was perhaps because I was not that serious or determined. I wish I had taken it upon myself to correct her beliefs, aqeedah and to lead her to Tawheed, firmly but gently.
She had done a lot for me, I wish I had payed her back with this knowledge and guidance. I had given her a gift as a token of love and appreciation for all that she did but I wish I had given her the gift of knowledge and correct aqeedah.
She had been on oxygen, food pipe and catheter for the last 12 days of her life. The skin on her back was peeling and had become red and swollen. She was not able to recognize my mother, not able to speak anything. My grand father too had lost his voice few days before his death.
I imagine what my death would be like, how would I die? What condition would I be in! Who would be with me? Will I be on sirat-e-mustaqeem? If we are in a condition that we can't recognize our family members and we can't speak at all, will we be able to utter the kalimah? When we are in such a weak and helpless state, will we able to win against the last trial of Satan? And what about Sakratul Maut? How painful would it be? These questions scare me….to death.
We make a lot of dua for our life, let's make dua for our easy, pious death as well.
We have not seen Jannah, Jahannam, Qayamah but we do see death everyday around us. People who lived with us all our lives, leave us never to return. Deaths in family and friends should serve as an eye opener for all of us, make us re evaluate our lives, rectify our affairs and strengthen our iman. Death is an undeniable truth and we are only getting closer to it everyday. 
Inna lillahi wa inna ilayhi raajioon https://quran.com/2/156
To Allah we belong and to Allah we return!
If you really love someone, make dua for their akhirah first!
Please do remember her in your prayers. May Allah forgive all her sins and grant her Jannah. Ameen.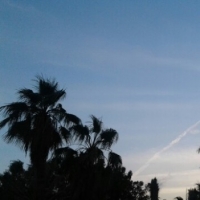 Latest posts by Rayeesa Tabassum
(see all)