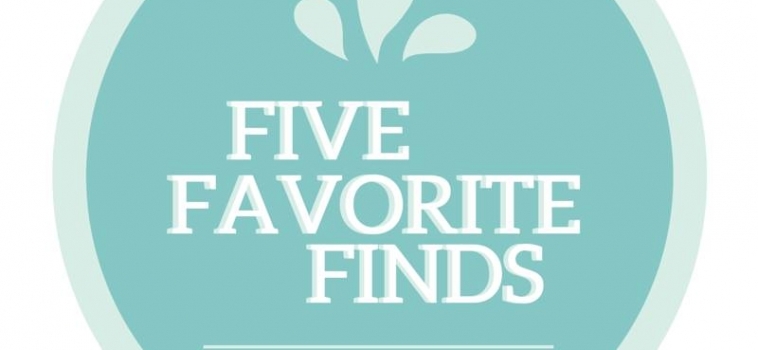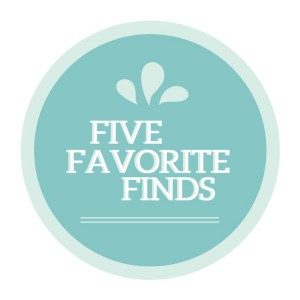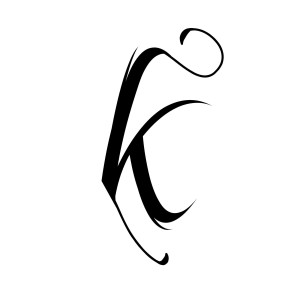 This weeks Five Favourite Finds have been chosen by Shahnaaz Randeree, blogger at Khair Lifestyle.
I'm a wife and mum of two beautiful babies (well, not babies any longer!). I have a degree in Psychology and experience as a social media marketer, creative writer, and business woman. I believe in sustainable living, and constant introspection to build one's character and enlighten one's spirit for the journey of this life would be quite unsubstantial without these two things.

1. Keep Track of Your Daily Things This Ramadan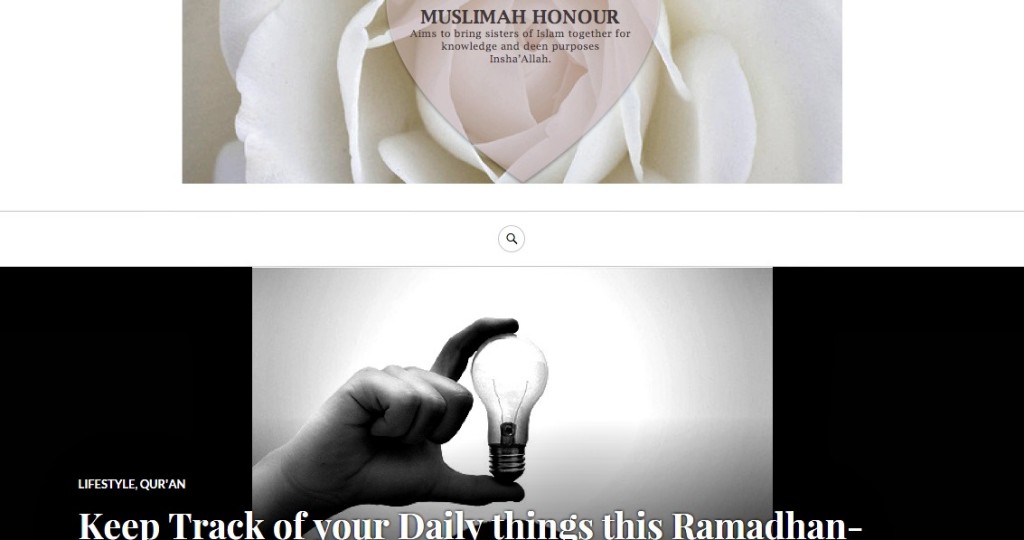 I loved this Ramadaan daily reflection reminder on the Muslimah Honour blog and believe every Muslim woman should take a minute to have a look (and print it out), laminate it, stick it on your fridge, and most importantly use it daily.
http://muslimahhonour.com/2015/06/15/keep-track-of-your-daily-things-this-ramadhan-free-pdf-daily-reflection-reminder
2. Rambling Reflections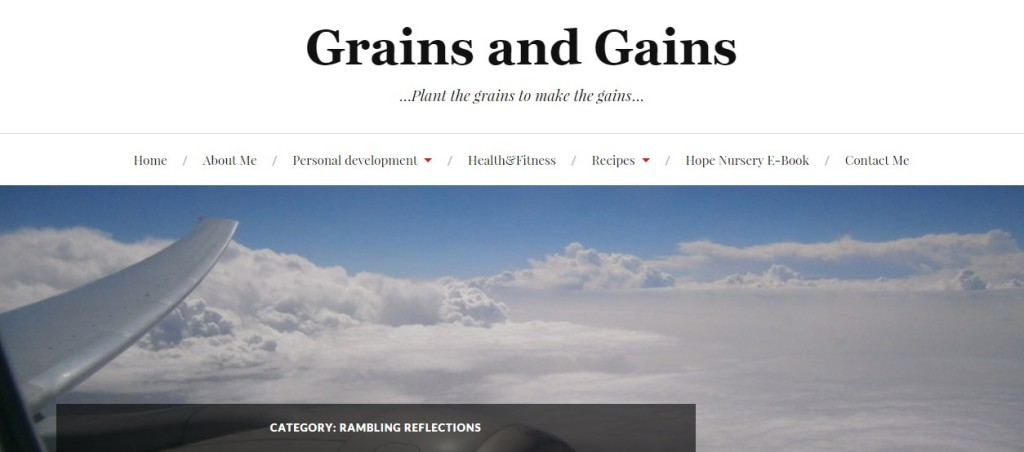 I love the idea of reflecting on the day and I think Sister Aishah has motivated me to start!
http://www.grainsandgains.com/category/personal-development-2/reflections/rambling-reflections
3. Fruit Infused Water for Ramadan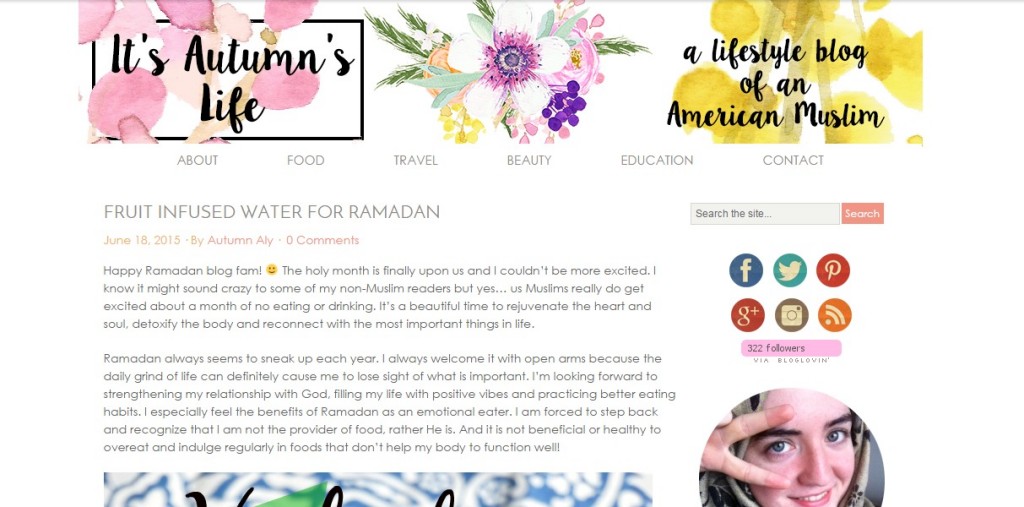 Because we all need a little extra hydration during Ramadaan. When hydration looks this beautiful you'll be well on your way to a well-nourished body… And you won't have to fight with the kids about drinking extra fluids.
http://itsautumnslife.com/fruit-infused-water-for-ramadan
4. How to Insert a Pocket into a Crayon Roll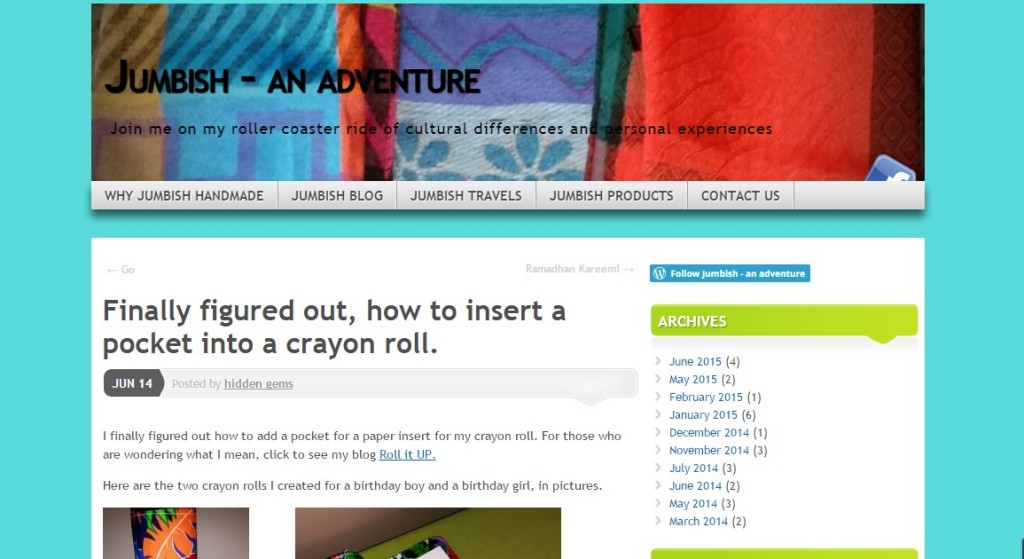 Ainnie Rafat is new to the Muslimah Bloggers page which is where I found her blog link.She makes this ingenious "crayon roll" which is so handy for taking to the masjid during taraweeh. I thought with a little extra padding it could be used as a pillow as well… ?
Finally figured out, how to insert a pocket into a crayon roll.
5. 30 Days of Ramadan Mandala Challenge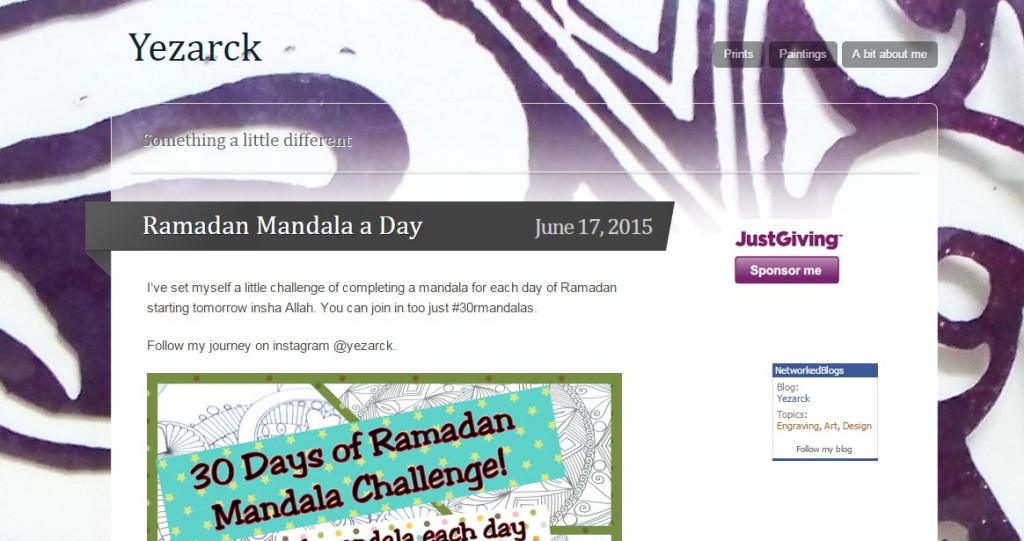 A great way to keep the kids busy this Ramadaan. Since mine are young I thought I'd do the drawings and let them colour.
https://yezarck.wordpress.com/2015/06/17/ramadan-mandala-a-day
There are so many inspirational blog posts out at the moment, unfortunately I could only pick five. I hope these five inspire you as much as they did me, and wish you all well for the rest of this joyous month!

If you have been featured and would like others to know, then please feel free to add this badge to your site!