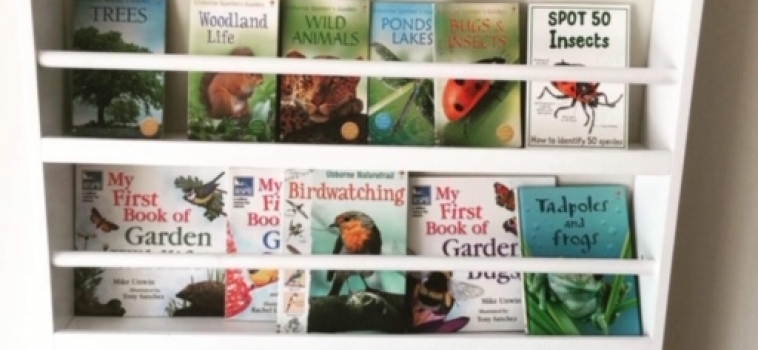 This months featured blogger is Eva, blogger at Lets Learn Mama. Eva is a Bulgarian Muslim homeschooling mum of 5 children . She lives in the South West of England, together with her husband and her Burmese cat. She has been home educating her children since the beginning, which means none of them have been to pre school, nursery or a traditional school setting.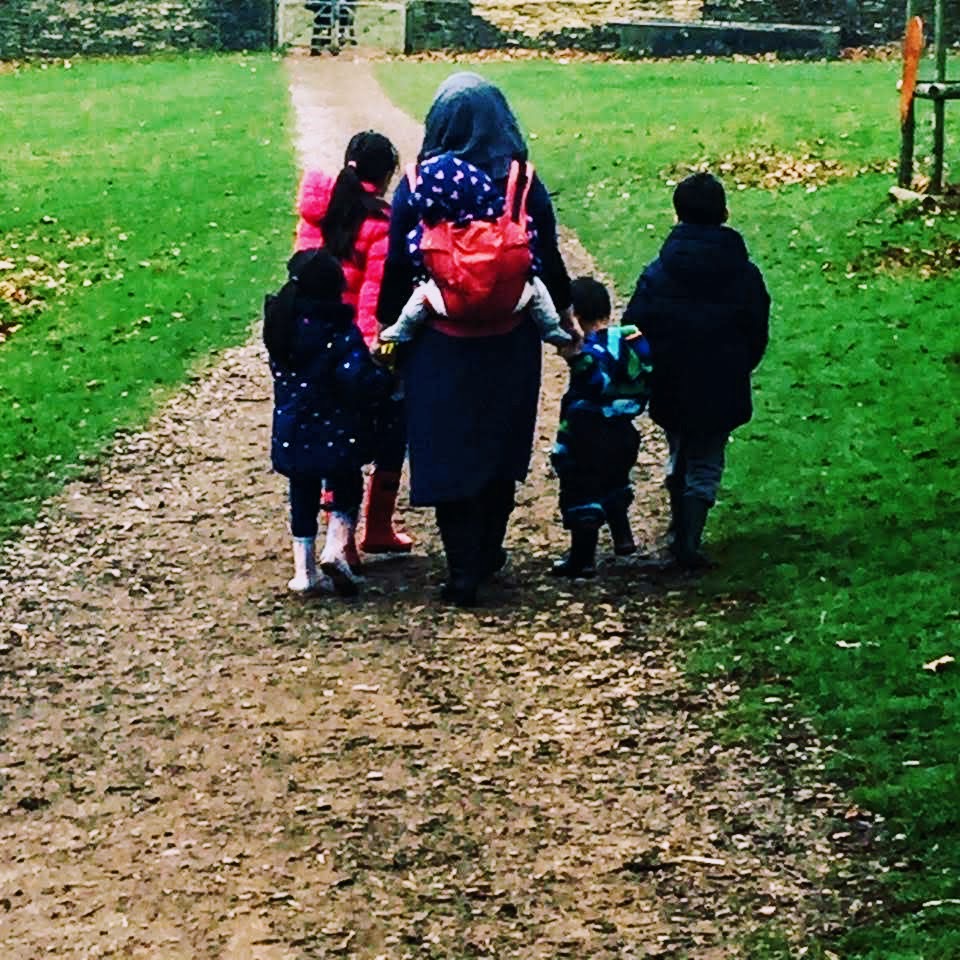 WHEN AND WHY DID YOU START BLOGGING? DID ANYONE, IN PARTICULAR, INSPIRE YOU TO START BLOGGING?
I started blogging in January 2019, so it has been just over a year. I wanted to start a blog nearly ten years ago , when my eldest daughter was born, but I never felt that I was good enough to have my own space in this huge online world. I also feel that I had a bit of a foreigner's syndrome ( not sure if this is even the correct word for it), where I felt that my English may not be that good enough. But last year, I plucked up the courage to enter the blogging sphere and I am absolutely loving it. And yes, now looking back , a big part of me thinks to myself " Eva, why didn't you start earlier ?" But Alhamdullilah , I am true believer that God makes things happen, when they are meant to be .
The Muslimah Bloggers community on Instagram @muslimahblogs inspired me a lot in taking the plunge to finally start my own blog. I used to watch religiously the take overs by other Bloggers every Monday and it was just incredibly insightful and helpful . I also found out at the same time about the Private Facebook page as well and that has been a huge help for sure ! It is such a fantastic community , full of inspirational and helpful women !

TELL US A BIT ABOUT YOUR BLOG, THE INSPIRATION BEHIND THE NAME AND HOW YOU DECIDED WHAT TO BLOG ABOUT.
I decided to name my blog " Let's Learn, Mama !," because my children often say this phrase to me : " Come on Mum, let's learn about this … " So I kind of played around it and actually it was my husband , who came up with the name ! In my Blog, I write about my homeschooling and parenting journey as a mother of 5. I often review children's books , homeschooling resources and various parenting and homeschooling books. Last year, I also started " The Homeschool Chat Series ", on my blog where I interview homeschool parents from various countries and different backgrounds, in the hope that it will break some of the misconceptions about homeschooling, as well as show the diversity .

WHAT'S THE MOST CHALLENGING THING ABOUT BEING A BLOGGER AND BLOGGING?
One of the most challenging things that I find about blogging is all the technical aspects that come with it. I am not very good at IT and design, so it sometimes can be just so overwhelming. Writing a post is just one side of it, but then how to present it , taking photos , making sure they look half decent and all the other little aspects that take place behind the scene- I truly sometimes feel that I am in a minefield .
Another thing that I find challenging is just pressing the " Publish " button. I am a bit of perfectionist and I do not want to publish something just for the sake of it. I genuinely want to spend time researching the topics , especially when it comes to reviews of parenting books and resources . I like taking my time and I absolutely always try to do an honest review. But the flip side is that it just often stays in the " draft" section rather than being published. I am working though on finding a balance!
DO YOU STRUGGLE TO FIND THE TIME TO BLOG? HOW DO YOU MANAGE YOUR TIME, ESPECIALLY WITH HOMESCHOOLING AS WELL?
It is truly always a struggle finding the time to blog. My husband works very odd hours and as both my in laws and parents live abroad, I do not get any help with the children. Throw in homeschooling and housework, it truly can be challenging to just sit in peace and gather your thoughts. Now that my 5th child is 2 years old , she wakes up much less at night, so I try to write in the evenings as soon as my children have gone to bed. If , however , I have had a rough and tiring day, I go to bed early, and I try to wake up around 6 am and I often manage to squeeze a bit of writing then.

HAVE YOU EVER FELT OVERWHELMED WITH BLOGGING?
Although blogging is not my full time job and I do not have any deadlines, I do not find it overwhelming from that perspective. However, it can be stressful finding the time to blog and also I often get a writer's block, where I know what I want to write about but then putting it as an article can be difficult.
HAVE YOU HAD ANY OPPORTUNITIES ARISE AS A RESULT OF BLOGGING?
Yes I have had a few businesses asking me to review their products , so it has been really lovely to do this as it is definitely something new for me. I often get asked by independent authors to review their books too .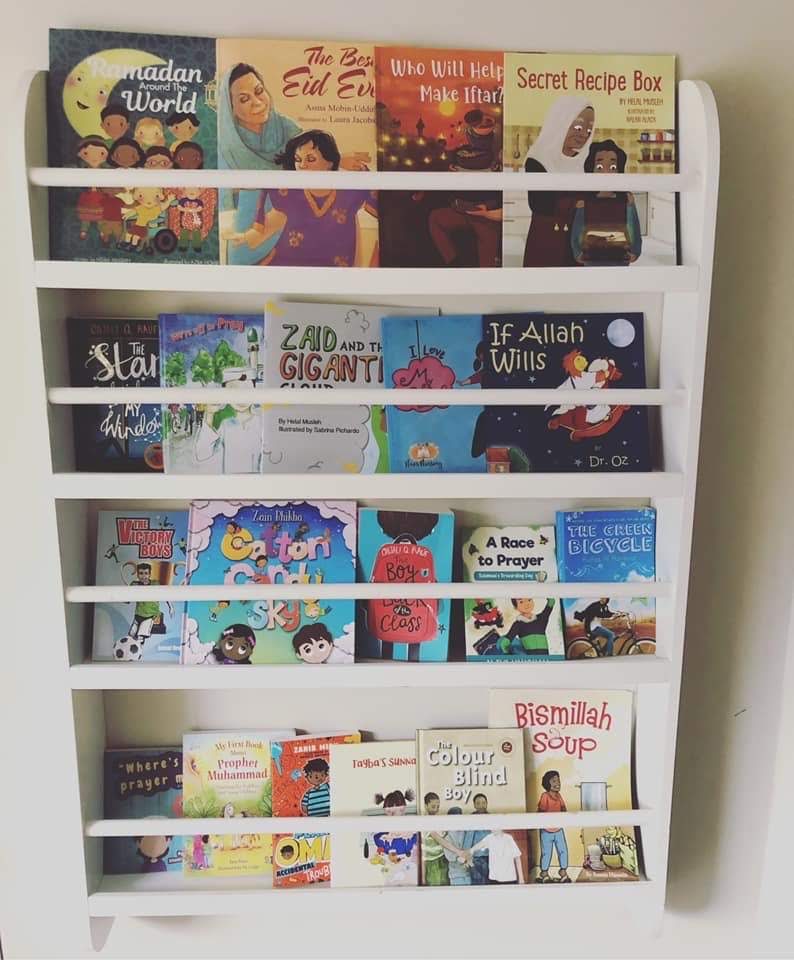 WHERE DO YOU SEE BLOGGING IN 5 YEARS? WILL YOU STILL BE DOING IT IN SHAA ALLAH?
Blogging can , in my opinion go in two ways. I feel- it can either decline in its form as people may be more inclined to more visual content and smaller bitesized articles ( like micro blogging on Instagram, which is already taking place ) or it can continue to be successful. But I do believe it will have to evolve in keeping up with social media and latest trends. I do still see myself blogging in 5 years and hopefully be able to dedicate much more time to my blog.
WHAT ARE YOUR FUTURE GOALS FOR YOUR BLOG?
I would love to increase the readership and exposure of my blog, so it can reach as many people as possible. Also, I would like to learn better IT skills so I can make its appearance the way I want it to look.
It would also be satisfying for me, if I can monetise a little bit from my blog, as it would make me feel a bit more rewarded and it would increase my zeal and passion to invest more time and energy on my blog, but at the moment, it is not my main focus. I am also very keen on collaborations and I hope I can do more of them through my blog .

WHAT ADVICE AND TIPS WOULD YOU GIVE TO SOMEONE WHO MAY BE THINKING OF STARTING A BLOG?
Do not overthink too much ! If you have a passion about something and enjoy writing, just start ! It is as easy as this. Do it for yourself and write about the things that matter to you, do not be concerned straight away with who is going to read your blog. I have found blogging to be very therapeutic and even if you don't get the audience that you want, at the very least you will have the memoirs of the things that mattered to you at a particular time of your life. What a fantastic way to look back at your thoughts and feelings ! Do not ever think : " Oh there are too many people doing this ! " Don't be like me , waiting ten years to start a blog. Remember , there is only one of you in this world !
There is also so much support online and The Muslimah Bloggers community, created by the lovely and hardworking Fozia Shah, is so helpful and supportive! So definitely join it !
Thank you for having me Muslimah Bloggers – it has been an honour being on here and Jazaka Allah Khair for giving me this great opportunity !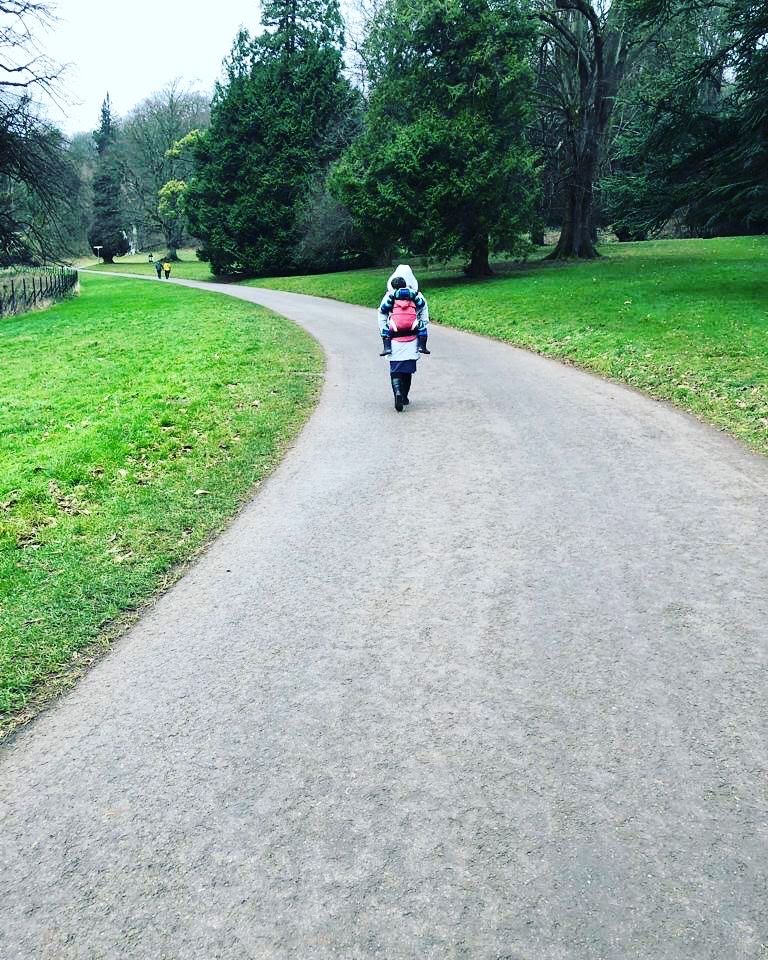 **************************************
JazakAllah Khair to the sister Eva for taking the time out to answer our questions. If you wish to connect with her further you can also find her on social media: