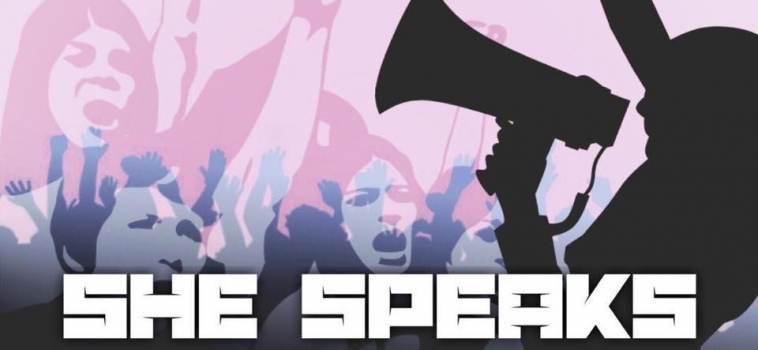 This months featured blogger is Akeela, blogger at She Speaks We Hear. Akeela Ahmed MBE has been an equalities activist and campaigner for nearly nearly 20 years. On Muslim Women's Day, she was listed in Nylon magazine as an activist that is 'making a difference'. In 2014 she founded 'She Speaks We Hear' which gives unfiltered women's voice a platform. Akeela advises and works with government in tackling anti-Muslim hatred, sitting on the Anti-Muslim Hatred Working Group as Chair of the Independent Members. She is also a social entrepreneur within the social housing sector. Akeela was a co-organiser of the Women's March on London and in January 2017, she spoke to over one hundred thousand people at the Women's March on London. For her work with WML she was listed as one of Stylist's Women of the Year 2017. Her portrait was part of the National Trust's We Are Bess exhibition at Hardwick Hall, which showcases modern and historic female leaders.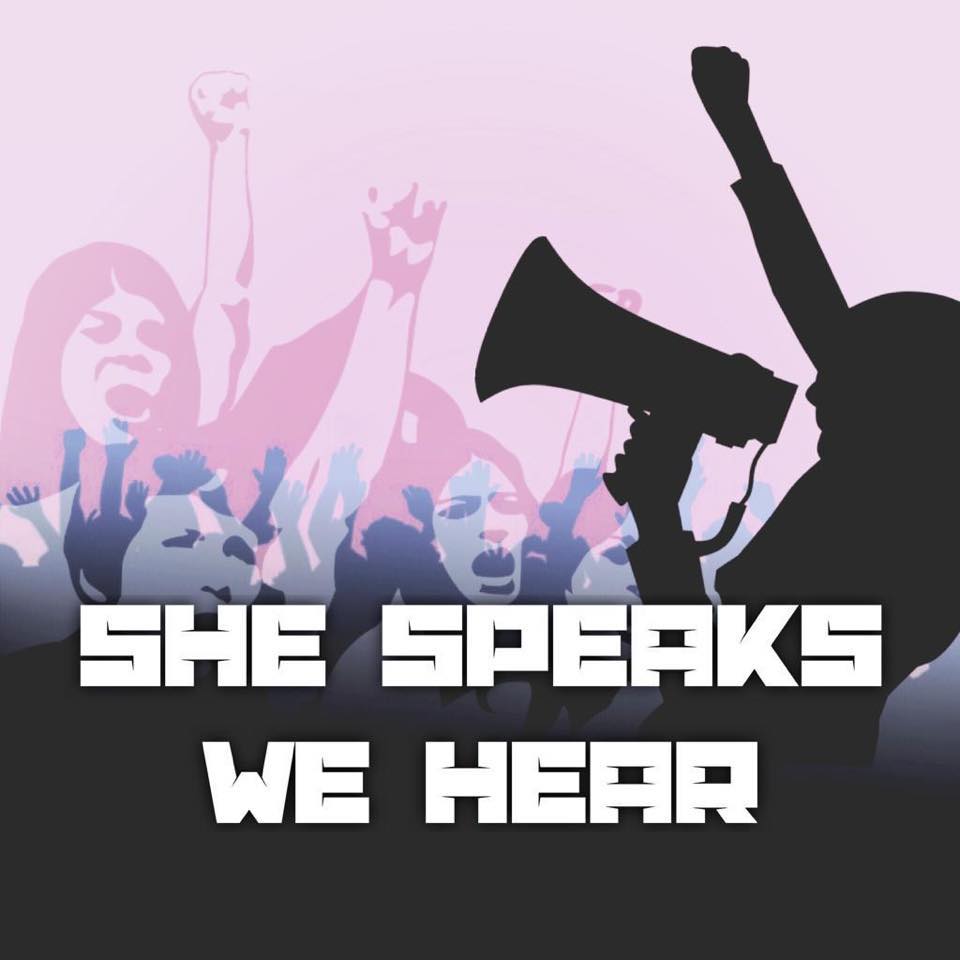 WHEN AND WHY DID YOU START BLOGGING?
I started blogging when I was on maternity leave after having my third child. I felt like I had a lot to say but no one to say it to! I used to tweet a lot then too, when you could have lots of interesting discussions with people on twitter. A few years after that I became disillusioned with the way Muslim women were being portrayed in the media at that time – as either a threat to society or oppressed women with no agency – so I founded She Speaks We Hear which is an online platform dedicated to raising the stories and experiences to Muslim women, so they can own their narrative..

TELL US A BIT ABOUT YOUR BLOG, THE INSPIRATION BEHIND THE NAME AND HOW YOU DECIDED WHAT TO BLOG ABOUT.

The ethos of She Speaks We Hear is to bring together Muslim and BAME everyday women's voices and perspectives, unaltered and unadulterated. This means that we do not edit submissions to fit a particular viewpoint or agenda. We simply copy edit and all changes are agreed with writers beforehand. We will take submissions on any topic, issue and all types of contributions are welcome, from book reviews, political analysis or fashion tips. We also have short stories and poems on the site too. It's brilliant having such a wide variety of content. We really see She Speaks We Hear as a collective space for all women who wouldn't normally be given a space to write or talk about what they want and be heard in this way.

WHAT'S THE MOST CHALLENGING THING ABOUT BEING A BLOGGER AND BLOGGING?

The biggest challenge for me personally is the overcoming the feeling of why would anyone want to know or hear what I have to say? When I sit down to blog sometimes I feel like why would people want to take my advice or perspective seriously. These feelings are self-doubt plague many women and just don't impact men in the same way. My husband is a journalist and he has been really supportive, he reminds me that I do not need to be an expert in the issue I am blogging about, nor do I need to have lots of references if I am just writing an opinion piece!

Some of the contributors and writers of She Speaks We Hear have had similar doubts, thankfully however when it comes to supporting other women, as an editor I have no difficulties in helping them to become more confident and overcome those annoying niggling doubts. I need to listen to my own advice, and helping others is a good reminder to help me overcome my own doubts.

Running She Speaks We Hear can be challenging, we do not receive any funds for it and it is entirely run by volunteers. Another challenge is regular content, this needs to be curated and then prompted across social media platforms. Getting people to engage directly on the website is becoming more difficult as social media companies keep on changing their algorithms which in turn limit organic growth or engagement for smaller platforms like She Speaks We Hear.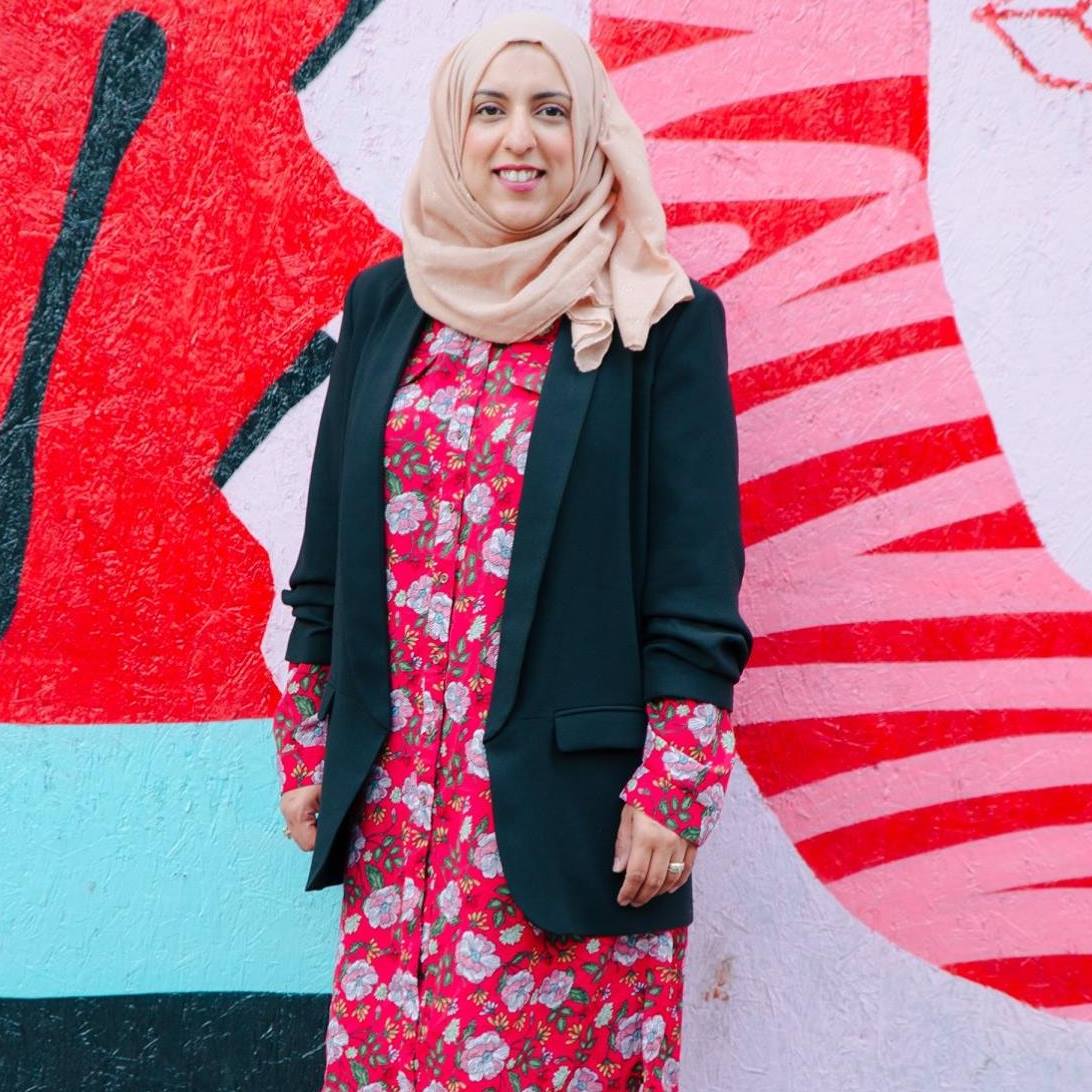 DO YOU STRUGGLE TO FIND THE TIME TO BLOG? HOW DO YOU MANAGE YOUR TIME?

One of the biggest challenges is ensuring I carve out enough time from work and family, so that I can run the platform. This often doesn't happen and sometimes I do not give it as much attention as I would like. During those times I try to ensure that we are still putting out content via our social media platforms so that people know we are still engaging with them and elevating women.
HAVE YOU EVER FELT OVERWHELMED WITH BLOGGING?

Blogging can feel overwhelming and that's why it is so nice to have the support network of Muslim bloggers. I often read the tips and advice from other bloggers on the Facebook group, and when I can I will promote other people's posts. It is also wonderful to have the opportunities to talk about She Speaks We Hear through featured articles like this or the Instagram take over.
HAVE YOU HAD ANY OPPORTUNITIES ARISE AS A RESULT OF BLOGGING?

She Speaks We Hear is not for profit platform, so we haven't had any commercial opportunities however some of our contributors and writers have had their articles taken up by mainstream media. Some of them have had interviews on the BBC and other outlets as a result. This has been a great way to give back to our community and help elevate women's voices further. It also addresses one of our key objectives to change the negative narratives surrounding British Muslim Women
WHERE DO YOU SEE BLOGGING IN 5 YEARS? WILL YOU STILL BE DOING IT IN SHAA ALLAH?

We are currently redeveloping the She Speaks Were Hear website to tackle some of the more sensitive issues that Muslim women from Islamophobia and sexual abuse or harassment. Originally to be launched on international women's day 2020, however with the global covid-19 pandemic this has been put on hold as the world comes together to try and stay safe. Before the Coronavirus crisis I would have said that blogging in five years time would probably involve less and less writing and more AI, now who knows? Social media, connecting via zoom, live-streaming are very soon going to be the normal way we connect and stay in touch with people.

WHAT ARE YOUR FUTURE GOALS FOR YOUR BLOG?

I'm hoping the redevelopment will be finalised soon and people can start using the She Speaks We Hear platform for a lot more than just consuming content. We also hold roundtables and produce briefings on policy issues affecting British Muslim Women, with this new world we are living in, I'd like to take these activities online and hopefully reach more people.

WHAT ADVICE AND TIPS WOULD YOU GIVE TO SOMEONE WHO MAY BE THINKING OF STARTING A BLOG?
My advice would be simple, just do it! Don't wait and don't worry about not knowing enough about blogging – you will learn as you go on your blogging journey – plus there is lots of support and resources online for you to learn from.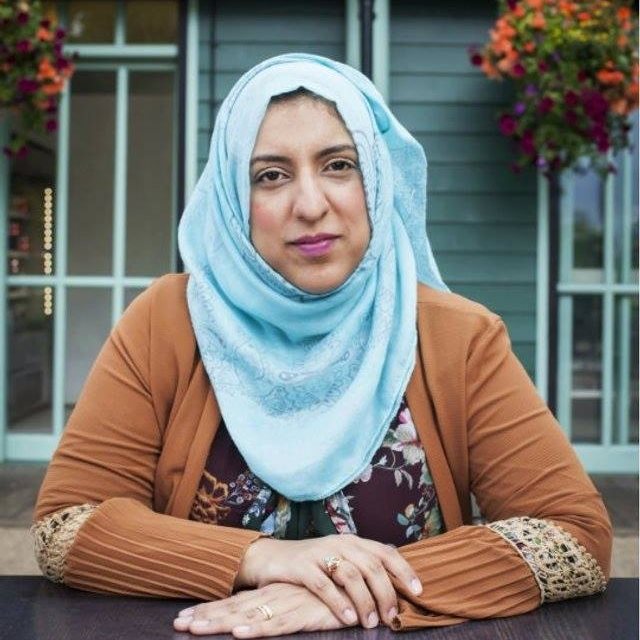 JazakAllah Khair to the sister Akeela for taking the time out to answer our questions. If you wish to connect with her further you can also find her on social media: