Hanaa is an emotional freedom coach, EFT practitioner, and stress relief fairy. As an HSP (Highly Sensitive Person), she especially identifies with other sensitive souls.
She helps herclients draw strength from their emotions and use them as a tool to reconnect with and trust their intuition. She also teaches self-care practices that help fuel the path to success.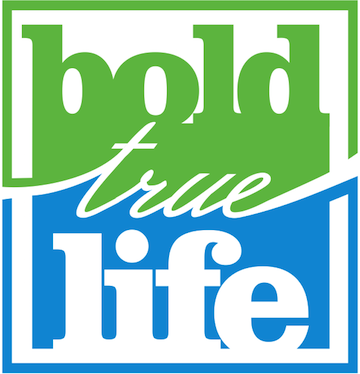 WHEN AND WHY DID YOU START BLOGGING?
I started blogging in the Fall of 2017. At that point, I'd been coaching women one on one for a couple of years and I was also learning so much in my own personal development journey.

I realized that I wanted to talk about the topics that kept coming up for my clients and myself in a more public setting. Because everyone can relate to these situations, but not everybody has someone they can turn to and have these conversations with. So I wanted my blog to be a space to open up these discussions and create room for all of us to reflect and grow in the process.

DID ANYONE, IN PARTICULAR, INSPIRE YOU TO START BLOGGING?
I was following a few bloggers at the time, but my favorite was definitely Alex Elle. I love how she uses her own story to help others understand themselves better.

TELL US A BIT ABOUT YOUR BLOG, THE INSPIRATION BEHIND THE NAME AND HOW YOU DECIDED WHAT TO BLOG ABOUT.
The blog is called Bold True Life and it's all about developing the courage and self-awareness to show up to life truly feeling like ourselves.
We talk about all things personal growth including: relationships, spirituality, complicated emotions, and overcoming fears. These aren't simple or easy topics to tackle so we like to take our time and explore them from different angles with each new post.

WHAT'S THE MOST CHALLENGING THING ABOUT BEING A BLOGGER AND BLOGGING?
It honestly depends on the week! Sometimes it's coming up with ideas. Other times its meeting deadlines. It can get really overwhelming at times to manage all the behind-the-scenes work involved in having an active blog. But it is doable and it's definitely gotten easier over time.

DO YOU STRUGGLE TO FIND THE TIME TO BLOG? HOW DO YOU MANAGE YOUR TIME?
Yes, I do sometimes! But staying organized really helps. These days, I try to prepare each post at least a week in advance. This doesn't pan out every single time, but it usually does now. And it's relieved so much of that pressure I used to feel.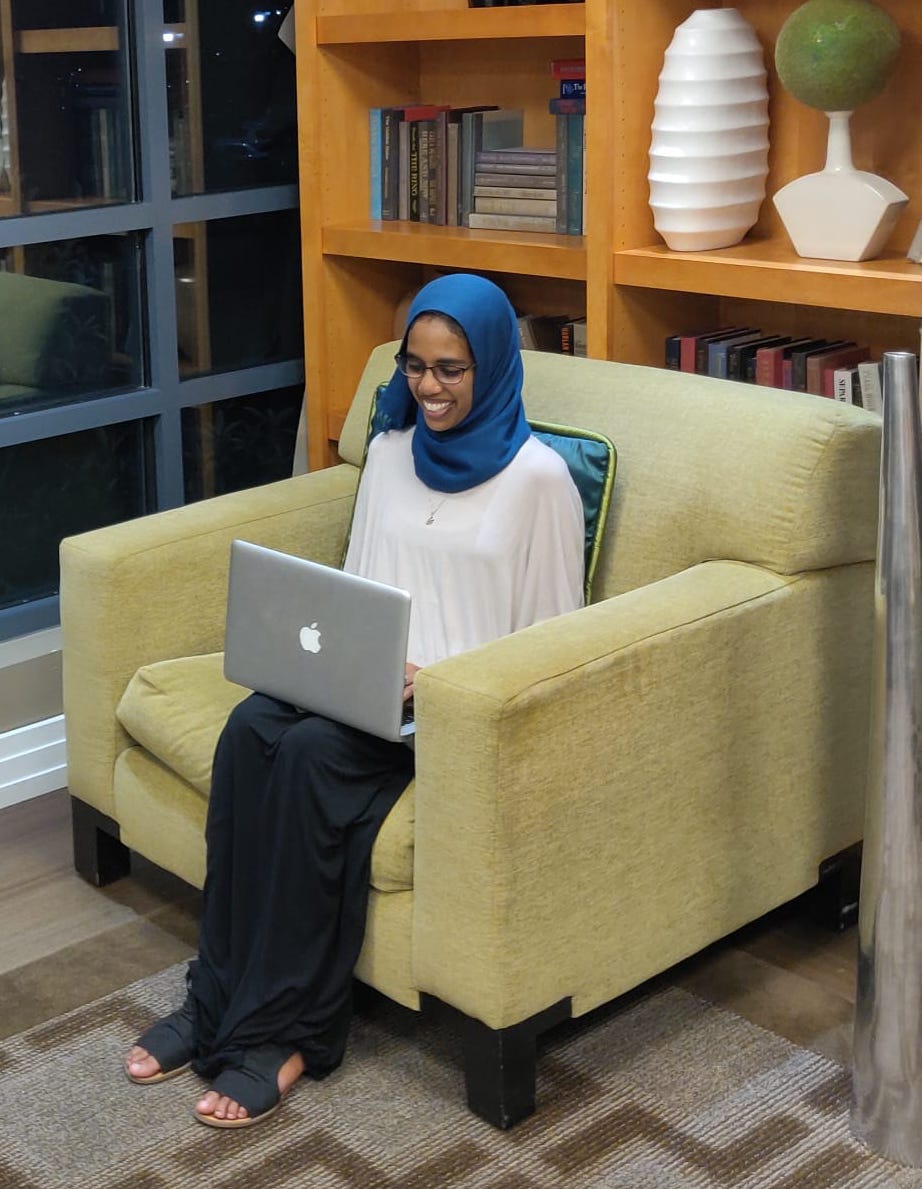 HAVE YOU EVER FELT OVERWHELMED WITH BLOGGING?
Absolutely. The first year was probably the most overwhelming! At that point, I was publishing a new blog post every week. And I'm so glad that I started out that way because it made me a much better writer. But I'm also really happy that I've been able to cut back on the number of posts I write each month.

HAVE YOU HAD ANY OPPORTUNITIES ARISE AS A RESULT OF BLOGGING?
Blogging has opened up many doors for me. Including the podcast that I co-host with my sister now. Me starting that blog gave us both the courage to take it a step further and share our voices through another medium one year later.
Blogging has also granted me the chance to write for other websites and publications too. And it's been so exciting to slowly build this career for myself doing work that I'm really passionate about.

WHERE DO YOU SEE BLOGGING IN 5 YEARS? WILL YOU STILL BE DOING IT IN SHAA ALLAH? WHAT ARE YOUR FUTURE GOALS FOR YOUR BLOG?
I hope I'm still blogging in 5 years iA. But I'm sure I'll be doing some tweaking between now and then.
When I first started out, my blog was only available in written form. But about a year ago, I began recording my blog posts so that they're available in audio form now too.
So I'm not sure exactly what direction I'll end up going in over these next 5 years, but I'm anticipating showing up in new ways and creating more digital opportunities to connect with readers.
My main goal for the blog these days is to share it with more people. Now that I've been at it for a few years, there's this incredible collection of really valuable information and conversations available. And I want to make sure as many women as possible have access to it!
Another goal for the near future is rebranding a bit. Now that my sister and I are working together more, we'd love to update our logo soon!

WHAT ADVICE AND TIPS WOULD YOU GIVE TO SOMEONE WHO MAY BE THINKING OF STARTING A BLOG?
Go for it! It may feel overwhelming at first, but it's so worth it. Take your time and create something that you're proud of, but make sure to take a step forward every day. It's normal to get stuck in your own head and feel unclear with big new projects. But taking action and testing things out is a great way to gain clarity! It's ok to change and adapt things as you go. That's all part of the process. Every blogger has been there!
There are tons of free resources available on the internet these days that can guide you through building your blog too. So find one that you like and take advantage of it!
Whatever you decide to blog about, make sure it's something that excites you. Because sometimes, you won't be in the mood to write. But the more you enjoy the theme and topics that you choose, the easier it'll be to show up.
Come up with a writing/publishing schedule that feels doable. If a new post every week feels like too much, make it every couple of weeks. Or once a month. You can always change your schedule later on too. But having a clear idea of how often you need to create a new piece will make it easier for you to plan, brainstorm, and write each one.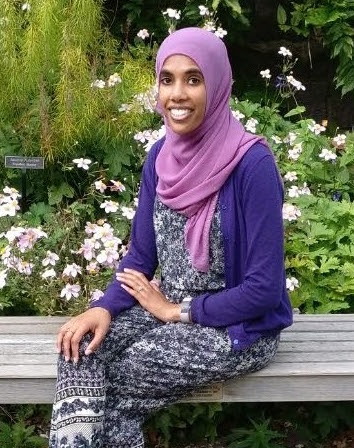 JazakAllah Khair to the sister Hanaa for taking the time out to answer our questions. If you wish to connect with her further you can follow her blog Bold True Life.