Web Design
It is a personal development, spiritual, motivational, inspirational, fitness and a lifestyle blog.
Fatima Hachem is a Design Studio for Brand and Web Design. I believe that bloggers, small businesses, freelancers, and anyone who wants an online presence should have a website that reflects who they are, and that is simple yet unique and beautiful. I do that by mixing some logic with a lot of creativity and imagination to get a well-organized and innovative experience.
My aim at Fatima Hachem is to create a personally customized, one of a kind, experience for each and every one of you. This way your project will get my undivided attention and focus, in a one-on-one relationship that will leave you happy and satisfied with the outcome. I will listen to all your requirements and imagination and help you visualize them and turn them into reality. I will also tutor and support you when and where needed.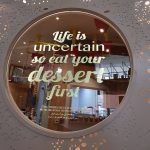 An expat mum's guide to a thrifty life in Dubai – Curbing my cravings one dessert at a time.
Sharing my own recipes, seeking out the best offers & deals around town, reviewing eateries for their accessibility, friendliness and of course thriftiness!
Sharing tried and tested parenting hacks, Getting crafty and also sharing some home learning techniques for the little ones!