Home/Interiors/Decor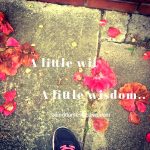 Description:
Probably there is no such thing as a perfect parent. Anyone who claims to being it is probably lying. Here is an observant and learning mother sharing her usual experiences on parenting, home and life in general. Hope you enjoy!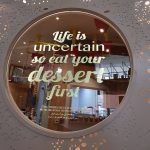 Short Description:
An expat mum's guide to a thrifty life in Dubai – Curbing my cravings one dessert at a time.
Description:
Sharing my own recipes, seeking out the best offers & deals around town, reviewing eateries for their accessibility, friendliness and of course thriftiness!
Sharing tried and tested parenting hacks, Getting crafty and also sharing some home learning techniques for the little ones!
Short Description:
Life & it's Perspective of a Fragile Vessel.
Description:
From "Kitchen Diaries" to "Tips on dealing with in laws" to "Poetry" – my blog is a khichdi (a dish) but with spices. I use my blog as a platform to share my opinions. Any topic that interests me or any thought that irritates me or any subject that is shushed away under the rug – makes its way to my blog. While I hold not much in terms of secular education, life and it's experiences have made me who I am today.