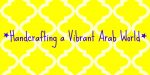 Short Description
A Crafty Arab handcrafts a vibrant Arab world.
Description
I am a Libyan American who creates art to promote a positive image of Arab and Islamic culture. I have produce Arabic educational products and craft tutorials on my blog to help children learn more about the Arab world. I am also an art teacher at local schools and a storyteller at local libraries.
Short Description
Inspired by minimalism and high street fashion, Al-Aniq was created to fill the void in the market for premium handmade thobes and abayas. We provide a range of diverse modest wear to suit all styles. We have the proven ability to deliver unbeatable quality and exquisite designs.
Description
We retail premium handmade abayas and thobes to the muslim community. All of our clothing is designed in-house and we aim to only manufacture premium quality clothing. We have the proven ability to supply abayas and thobes that are fashionable, affordable and of high-quality.
Short Description
A blog about the Qur'an reading and learning.
Description
I write articles relating to the Qur'an and Sunnah and the Arabic Language.
Short Description
Ayeina is a website run by two sisters "AYEsha" and "samINA" (together known as AYEINA) - two Muslim mom bloggers covering the topics of Islam, Parenting, Art and Humor.
Description
AYEINA as a whole is a hub for Muslims to reflect - Reflections that lead to positivity through #AlhamdulillahForSeries. A community of people trying to strengthen their Islamic identity and make the best of both worlds.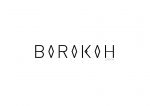 Short Description
Barakah London is a luxury abaya brand founded by two sisters in the heart of London.
Description
The Barakah team designs and sews chic abayas for Muslimahs worldwide, including exclusive clients based in London. All abayas and details are hand made to inspire modesty in fashion.
With a history in the field of fashion, both sisters Nasra & Sainab understand the importance of function versus style for the chic modern Muslimah. They aim to design contemporary abayas that don't compromise style, modesty & function.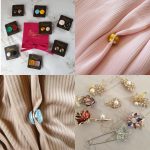 Short Description
We deal in luxury modest female clothing and accessories at affordable rates, both wholesale and retail.
Description
Welcome to a world of affordable luxuries. At Esplendeur, we believe every woman deserves daily luxuries. That's why we are inspiring women to a little self-love with our affordable daily luxurious products. We offer a beautiful range of products in a variety of colors and materials. Our products are stylish, functional and made from quality materials meant to last long and are designed to complement your formal and casual outfits seamlessly for your daily activities and for all seasons.
At Esplendeur, we are defined by our values of fairness and responsibility to our valued customers and communities where we operate, to ensure our products are ethically produced in healthy work environments.
Esplendeur was created by women like you, to meet the needs of today's women. On our journey so far, we have had lots of ups and downs, and without the inputs of supportive women like you, we wouldn't be where we are today. That's why we are so thrilled to have you onboard. With so many fabrics, colors and patterns to choose from, you will definitely find several options that will suit you. Thanks so much for stopping over and hope you have an enjoyable shopping experience.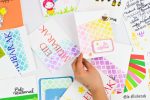 Short Description
HeraCloset - Where you can shop online the latest collections of Arabic clothing and Khaleeji style. Discover what to wear this season wide range of Modest Fashion, Contemporary Abaya Fashion, Latest Kaftan Trend, Embroidered bishts, Daraa, dresses and more. A guide for all seasons. We Ship Globally.
Description
HeraCloset is an online platform that connects customers with their local brands. It's a place where shoppers can discover their local brands and sellers can sell their products.
In Ancient Greek mythology, Hera represents women, nurturing and watchfulness, while possessing luxury and beauty.
Hera Closet focuses on helping you discover, shop and share the latest products and trends. Amazing finds. Expert tips. Fresh, fast and at your fingertips.
Now HeraCloset is a home for over 60 Designers from different nationalities and a great shopping destination for hundreds of women across the UAE.
HeraCloset is a platform for emerging brands and inspired goods made for women. It's a place where you can launch a custom store and discover local artisans, offering one-of-a-kind products not available on the market elsewhere.
We want to create a home for brands with stories to tell. Brands you'll want to know about because of what they stand for. Whether you are here to buy or to sell, we are pleased to offer a healthy online business environment that meets your needs and desires.
Hera Closet was inspired by the idea of a unique one-stop-shop for all lifestyle requirements. We are continuously engaged in creating, maintaining and improving a space that buyers will love to visit and that sellers will be proud to promote. We believe that by adding essential services for both the buyer and the seller, success will be inevitable. You will find us to be considerate of your demands and responsive to your suggestions.
HeraCloset is much more than just shopping. It's about discovering and connecting with amazing brands, people and products.
Email: info@heracloset.com
Whatsapp: 00971555506687
www.heracloset.com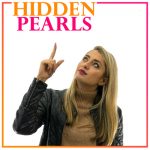 Short Description
We sell a huge range of hijabs, hijab pins, underscarves and gifts. We are soon launching into Abayas.
Description
Selling a huge range of hijabs, hijab pins, underscarves and gifts. Soon launching into Abayas.