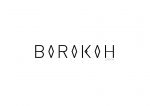 Short Description
Barakah London is a luxury abaya brand founded by two sisters in the heart of London.
Description
The Barakah team designs and sews chic abayas for Muslimahs worldwide, including exclusive clients based in London. All abayas and details are hand made to inspire modesty in fashion.
With a history in the field of fashion, both sisters Nasra & Sainab understand the importance of function versus style for the chic modern Muslimah. They aim to design contemporary abayas that don't compromise style, modesty & function.