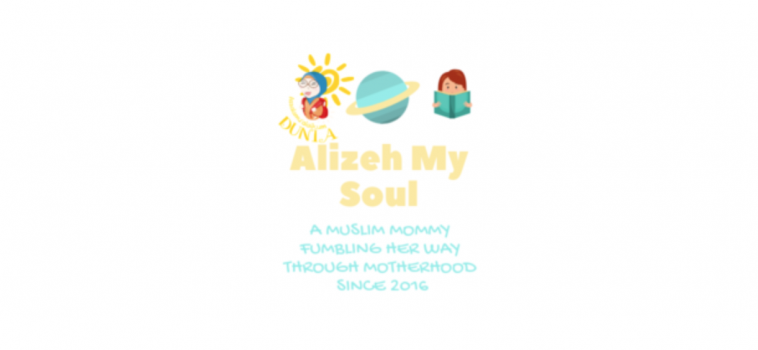 Our April featured blogger is Salma, blogger at Alizeh My Soul. Salma is a mommyblogger, wife, and mommy to a 2 year old. She is a biomedical Engineer which led her to co-author a book on Electronics for Class XI vocational book. 
WHEN AND WHY DID YOU START BLOGGING? DID ANYONE, IN PARTICULAR, INSPIRE YOU TO START BLOGGING?
I started Blogging during my college days back in 2005 where I used to write about my lonely days in a hostel away from my family. Being a hostelite of a strict Girl's Institution, where we weren't allowed to have a mobile, so it was one of the ways to keep me occupied. Those days it was in blogspot where I would share the articles I liked too. I had a good bonding with the fellow bloggers then; I had no vision in blogging at all as it was done ON and OFF and there was no consistency in my work back then being a college student.
The real blogging about my parenting journey started back in 2016 May/June with a proper website as soon as my doll entered this earth Alhamdulilah. That's when this alizehmysoul blog came into the picture and I am trying to learn from everyone I see.
When I started no-one inspired me to start in the blogging world, but by the way I speak things and share the resources my friends wanted me to start one so that I will be helpful to many and motivate others. So, with the blessings of my parents and support from my Husband I started and it is getting stronger day by day.
TELL US A BIT ABOUT YOUR BLOG. THE INSPIRATION BEHIND THE NAME AND HOW YOU DECIDED WHAT TO BLOG ABOUT.
I am Salma Mehajabeen Shajahan from alizehmysoul.com where I blog about the plights of a First time Mom, Gentle Parenting, the Motherhood Journey and few of my experiences of my day to day life. I share kids' activities without spending the extra bucks and some DIY stuffs so that moms can plan their day easily.  
This was after my daughter's birth. Just to record somewhere I started off as it was difficult to respond to my friends now and then.
WHAT'S THE MOST CHALLENGING THING ABOUT BEING A BLOGGER AND BLOGGING?
The most challenging thing about being a blogger is to withstand in the market, promotion is the key which I lag the most. As a blogger I must be an All-in-All person starting from writing an article to creating an image to support the blog. Then comes the promotion of the content. I am struggling to do this as I am not able to understand the self-promotion concept. But I have started slowly and trying to survive in the market alhamdulilah
DO YOU STRUGGLE TO FIND THE TIME TO BLOG? HOW DO YOU MANAGE YOUR TIME?
Yes, I do. I am a person who works with a concept go with the flow. So, time management isn't my strength. I don't manage it well, that is the truth! I am still struggling on the time to assign on the blog posts and the promotion factors. Due to the health and spending time with my family I am unable to be on track. In shaa allah struggling to set a routine but for now I try to fix the slot of mornings between 9.00 am and 12.00, and started to write on a rough agenda for the day which helps me to finish the task I have assigned for the day for me Al hamdulilah.
HAVE YOU EVER FELT OVERWHELMED WITH BLOGGING?
Yes all the time I can say. As my to-do list grows I get overwhelmed. Just to overcome this I have started writing out what needs to be done and get my work done. I plan and fix my realistic goals and work accordingly. I make sure I plan on the deadlines when collaborating with someone as there shouldn't be a stress or pressure on my life.
HAVE YOU HAD ANY OPPORTUNITIES ARISE AS A RESULT OF BLOGGING?
Yes, Alhamdulilah! I've been sent things to review and I've also been offered few full-time jobs but I refused them as my visa status doesn't allow me to earn at the moment. I got many mentors and friends with this blogging.
WHERE DO YOU SEE BLOGGING IN 5 YEARS? WILL YOU STILL BE DOING IT IN SHAA ALLAH?
I don't think there will be a complete change in the blogging platform. There will be persons who would like to read than looking at the videos. The SEo's, might change but blogging world wouldn't be erased completely. I understood clearly when there was a crash with the microblogging world. So I guess I will be in the field as I have a good community Alhamdulilah.
WHAT ARE YOUR FUTURE GOALS FOR YOUR BLOG
I am currently concentrating on toddlers activities not a homeschooler of course but still try to create memories with my toddler. In shaa allah I have plans to expand my blog to more than a hobby thing. And am doing research to start a podcast in the near future in shaa allah.
WHAT ADVICE AND TIPS WOULD YOU GIVE TO SOMEONE WHO MAY BE THINKING OF STARTING A BLOG?
The moment you decide on it go for it. Narrow down the areas and work on what inspires you much. Do what makes you happy. Don't fall for the hype and decide on a topic which doesn't interest you. Major thing is to communicate with your fellow bloggers and get help from them. Each and every one over here in the blogging world is there to help you. Approach the blogger who inspires you for help and advice.
Whatever you do you will get negative comments too; please don't think about it. And please do write for you and not to make money out of it. Please don't fall for the numbers game in the social media. Live the moment and help the community.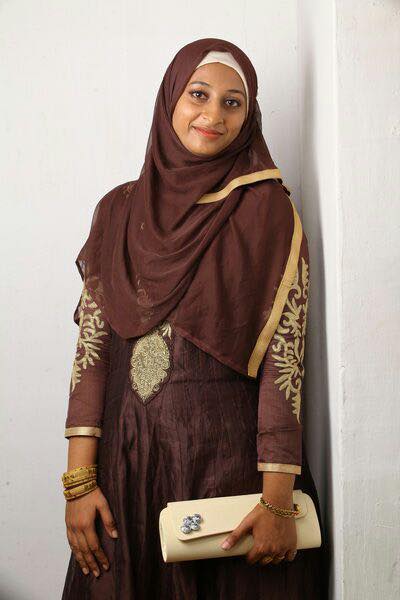 JazakAllah Khair to Salma for taking the time out to answer our questions. If you wish to connect with her further you can follow her blog AlizehmySoul and on social media: