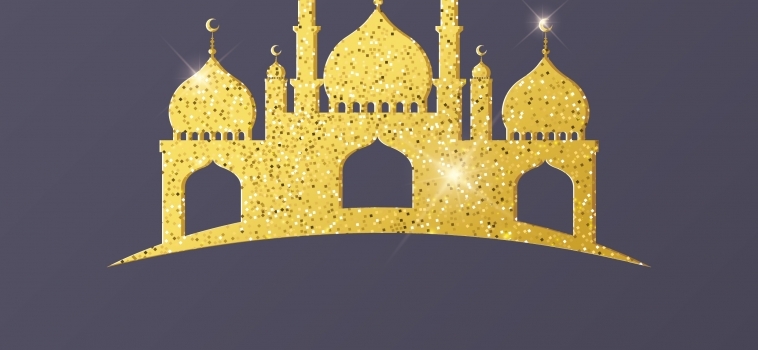 Time has flown by so soon and here we are in Ramadan, the blessed month, a month awaited and preplanned by many for quiet sometime.
Yes, everything, beginning from food to the Eid dresses, crafts for kids and even Ibadats were planned. Many resources to boost our energy to uplift the spirit of Ramadan too energized our minds and now we are in the first day of  Ramadan.
Goals and priorities may vary from person to person during Ramadan. Yet Quran and Ibadats being the main goal this month, there is another thing; I believe, that we should take heed to along with this as well. Yes, that is Charity.
Many people do engage in charity, Ahamdulillah. Charity can be done in various ways according to one's means.
Here, I would like to start off with an incident which will help people to think beyond the box of how charity can be done in some other ways as well.
I know of a lady who is hard working, trustworthy and is a home visiting maid to houses. She is the breadwinner of her family. Having only daughters to take care of, she has to earn for her family no matter of what condition she is in.
During Ramadan, she has extra errands to run for people apart from her daily chores for families. One special errand is to take porridge for families. The local masjid everyday cooks porridge in bulk during Ramadan to distribute among people. So people usually go with buckets to get the porridge from the masjid. Some families do not have the time or it isn't possible for them to get the porridge. So they have hired maids to bring porridge for them and in return they pay a small amount. So this lady too runs this errand for people.
Once In Ramadan, I saw her carrying around eight heavy porridge buckets in one go, Subhanallah, few on her forearms and on her hands. With a Salam she rushed as she had to deliver the buckets to each house on time.
Her vehicle is her own feet even during carrying those buckets to distant houses. The saddest part is that people don't pay her on time even for this errand. In the sight of many, one bucket per household maybe a simple thing, but if seen her everyday carrying that no of buckets from the masjid to every household, it will for sure make many hearts sympathize. I know her for years from my childhood, so it is sickening when people don't pay her on time as that small amount is a huge sum for her on that particular day. Some even pay her very less.
People do pack large bags of grocery for people in need to distribute during Ramadan, but some have failed to begin from their households first.
Our maids, our employees, people working for us, our own relatives in need are the first people whom we should take into account in terms of charity. After that, the society too can be taken care of.
There are some relatives in each family who are in hardships, but most of the time their needs are not met by the other wealthy relatives. Our own maids who come for work, the employees who work for us every day are people whose needs have to be taken into consideration apart from their salary. Their happiness and dua will automatically uplift us and will pave the way for more barakah in our wealth.
We spend a lot for us and for the kids, we see to the best of what can be done for Iftar, for Eid and the presents that can be given for our neighbors and relatives which is highly appreciated. But, if we also can treat a poor family or families in need of things during Ramadan and treat them on Eid, how happy and what a blessed Ibadat will that be which would reap numerous merits.
So let us begin charity right from people who are near and earn the blessings from Allah during this blessed month.
Latest posts by Nafla Salahudeen
(see all)