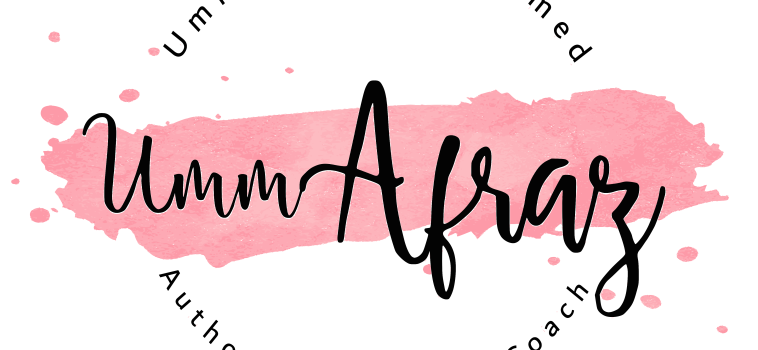 Our October featured blogger is Umm Afraz, blogger at Umm Afraz Muhammed Blog. Umm Afraz Muhammed is an Indian mother-of-3 settled in the United Arab Emirates with her dentist husband. After graduating in Psychology, and a Higher Diploma in Islamic Studies, she is pursuing Master of Arts in Islamic Studies since September 2017. She has had experience in Islamic Counseling since 2012 and have recently launched her online venture Redefined Muslimah Coaching, where she assists Muslim women as a coach, in bringing clarity into their lives while maintaining the teachings of Islam.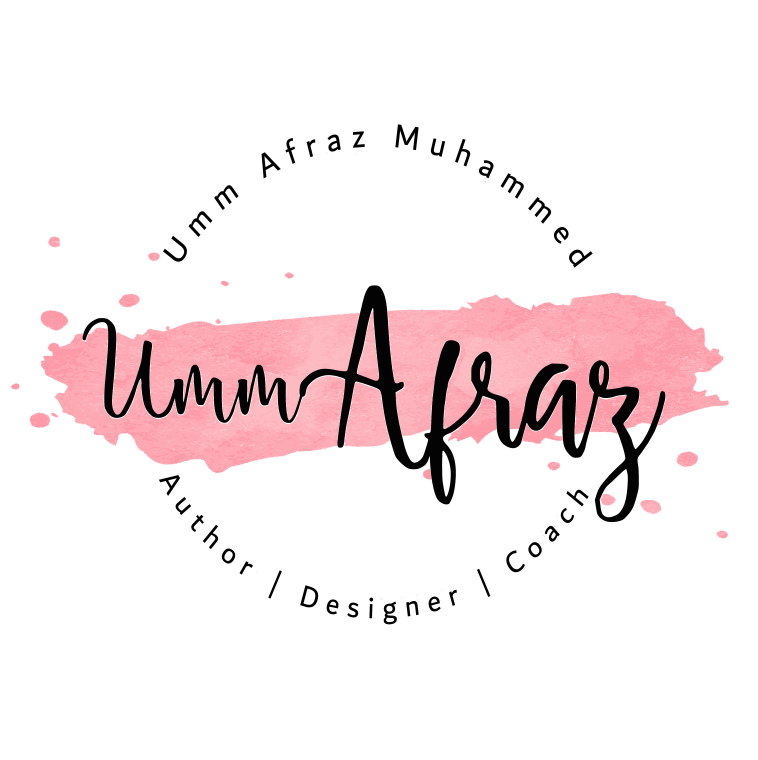 1. WHEN AND WHY DID YOU START BLOGGING? DID ANYONE, IN PARTICULAR, INSPIRE YOU TO START BLOGGING?
So my blogging journey started in an entirely different route as compared to now. Back in 2009, I had experienced chemical pregnancy, and I was devastated by it. I opened up a blog to pour my feelings, and at the same time to help anyone going through the same. Months passed, and I didn't maintain the blog, and years later, I felt my blog was too personal – almost like a journal. And so, I deleted the entire blog, and started something new altogether (read below 🙂 ).
2. TELL US A BIT ABOUT YOUR BLOG, THE INSPIRATION BEHIND THE NAME AND HOW YOU DECIDED WHAT TO BLOG ABOUT.

My current blog is based on Islam-related/Muslim-authored book reviews, my musings of life, and details on books I authored, and my blog title is a no-brainer, Umm Afraz Blog 🙂
I am an avid reader. I love books. I love to look at them, touch them, read them, and write them. So, why did I start blogging? Well, Alhamdulillah, around 2016, I came in touch with a lot of authors who write Islam-related or Muslim-authored books. And I knew that the reach of these books weren't/aren't as wide as the mainstream books we see in the stores. So, I thought to myself, why not review the books that I read? I am sure any bookworm would love to read up on reviews. And by doing so, I help spread the word of Muslim authors that our ummah needs.
3. WHAT'S THE MOST CHALLENGING THING ABOUT BEING A BLOGGER AND BLOGGING?

Consistency. This is the number of challenging issue that I feel many bloggers face, including me.
4. DO YOU STRUGGLE TO FIND THE TIME TO BLOG? HOW DO YOU MANAGE YOUR TIME?

Oh yes, all the time! Consistency needs time management. A little bit of time management does go a long way. When I am in my consistent-phase, I draft my posts in Evernote mobile application. That way, when I do sit on the laptop, my drafts get synced, and I don't feel like I am staring at an empty screen.
5. HAVE YOU EVER FELT OVERWHELMED WITH BLOGGING?

I used to, but that was when I was too caught up in the world of blogging, the algorithms, the traffic, SEO key-words, and all these technicalities. I felt I wasn't enjoying blogging, and I missed that. Once I put all of them out of my mind, and let things flow, I was back to being my relaxed-self. Now this works for me, because blogging is a hobby, and not a means of earning income.
6. HAVE YOU HAD ANY OPPORTUNITIES ARISE AS A RESULT OF BLOGGING?

Yes, masha Allah, quite a few authors contact me personally asking if I would like to review them. And as a book reviewer, this is reward 🙂
7. WHERE DO YOU SEE BLOGGING IN 5 YEARS? WILL YOU STILL BE DOING IT IN SHAA ALLAH?

Insha Allah, yes. I do want to keep reviewing as many books as possible, so as to promote the Muslim authors and help the writers in our ummah grow in anyway I can.
8. WHAT ARE YOUR FUTURE GOALS FOR YOUR BLOG?

I would love to grow my blog to include podcasts of book reviews, and snippets of book readings from the author insha Allah.
9. WHAT ADVICE AND TIPS WOULD YOU GIVE TO SOMEONE WHO MAY BE THINKING OF STARTING A BLOG?

Find your passion. Narrow your niche. Pray istikharah. Say bismillah. And begin. Most importantly, enjoy blogging 🙂
••••••••••••••••••••••••••••••••••••••••••••••••••
JazakAllah Khair to Umm Afraz for taking the time out to answer our questions. If you wish to connect with her further you can follow her blog Umm Afraz Muhammed and on follow her social media: