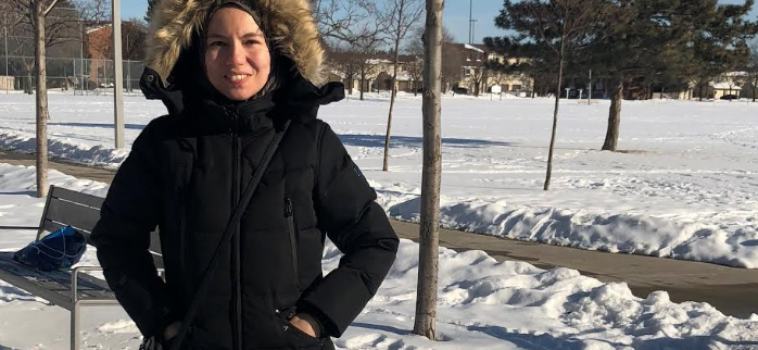 Our May featured blogger is Hana Arafa, blogger at Muslim Woman Blog. She is a muslim woman, wife, mother of two, passionate writer and avid researcher. She worked as a teacher and educator for many years and is a forever learner.

WHEN AND WHY DID YOU START BLOGGING? DID ANYONE, IN PARTICULAR, INSPIRE YOU TO START BLOGGING?
I've always loved writing ever since I was a little girl. I had this world of my own that was full of books, pens and endless kinds of agendas and journals. I found joy in digging deep inside myself and getting out my all on paper spontaneously.

Then it all started in 2009 when I discovered the blogging world and fell in love with it and ever since then I never stopped blogging. My writings throughout the past 10 years have reflected my different life stages that I've been through, from a university student, to a graduate with big dreams, to a teacher, educator, wife and mother.
Yet, there has always been a common theme in my writings 'Self growth and faith'. Writing has been a form of self expression, thoughts organizing tool and a powerful way to inspire my community.
TELL US A BIT ABOUT YOUR BLOG. THE INSPIRATION BEHIND THE NAME AND HOW YOU DECIDED WHAT TO BLOG ABOUT.
Ever since I moved with my family to Canada, where Muslims are not the majority as it used to be back home, my first identity here was a Muslim Woman, mainly because of my headscarf. So being Muslim is what distinguishes me here as well as all other Muslim Women living in the west.
So I decided to start a new blog specifically for Muslim women and families around the world to inspire each other in our journey. I mainly discuss faith, self-growth and parenting.
WHAT'S THE MOST CHALLENGING THING ABOUT BEING A BLOGGER AND BLOGGING?
'Getting yourself out there.' You can be writing amazing content that is relevant to people but it can take time to reach the right audience. So at first, it might be a bit frustrating for bloggers to stay consistent when they are not reaching their right readers.
DO YOU STRUGGLE TO FIND THE TIME TO BLOG? HOW DO YOU MANAGE YOUR TIME?
Juggling my duties as a mother, wife and content writer is challenging. Technically there's not much time for blogging but I learnt to create blogging time by trying to eliminate wasting time on social media. It needs training to detox yourself from time-wasters. It is not easy but it is totally worth it.
HAS BLOGGING EVER LEFT YOU FEELING OVERWHELMED?
For sure. When I first transitioned from free blogging websites where everything is automated to a self-hosted blog, it was extremely overwhelming especially that I had minimal technical background. The coding and everything behind the scenes was not easy and it took me a while to learn and get the hang of it, but when I look back at this phase, I feel grateful I got my hands dirty and built it all by myself alhamdulellah.
HAVE YOU HAD ANY OPPORTUNITIES ARISE AS A RESULT OF BLOGGING?
Yes, alhamdulellah I got some freelance writing opportunities and I'm grateful for this. Inspiring others through writing is a blessing.
WHERE DO YOU SEE BLOGGING IN 5 YEARS? WILL YOU STILL BE DOING IT IN SHAA ALLAH?
There are currently about 500 million blogs running around the world now in 2019, and this number is estimated to grow rapidly in the coming years as well. Everything is going online, so blogging will continue to grow as well as its opportunities. I am aspiring to continue to grow inshAllah with my blog and reach more people around the world.
WHAT ARE YOUR FUTURE GOALS FOR YOUR BLOG?
In addition to the topics that I already write about –Faith, self-growth and parenting- I want to discuss more diverse topics that concern the Muslim society such as relationships and money.
WHAT ADVICE AND TIPS WOULD YOU GIVE TO SOMEONE WHO MAY BE THINKING OF STARTING A BLOG?
Just start. You will only learn by doing and you will get better by time. If you can invest in a blogging course, it will save you a lot of time, if this is not an option now, there are a lot of free resources out there and by trial and error, you will improve inshAllah.
Be Patient and stay consistent. You can easily be turned off when you write and your writing is not reaching the amount of readers that you wish for. Just focus on your writing at first and craft it, then eventually your audience will grow along the way inshAllah.
Be genuine. Be yourself when you write. Don't attempt to copy others. There is only one you in this world and this is what makes you unique.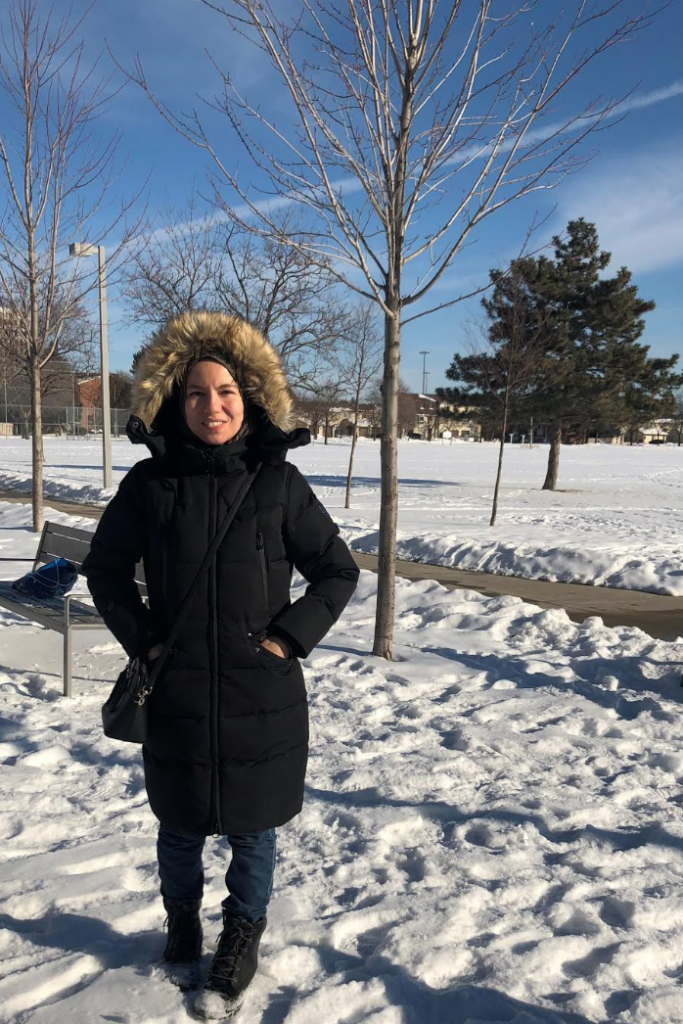 JazakAllah Khair to Hana for taking the time out to answer our questions. If you wish to connect with her further you can follow her blog The Muslim Woman Blog and on social media:
Facebook: https://www.facebook.com/themuslimwomanblog/