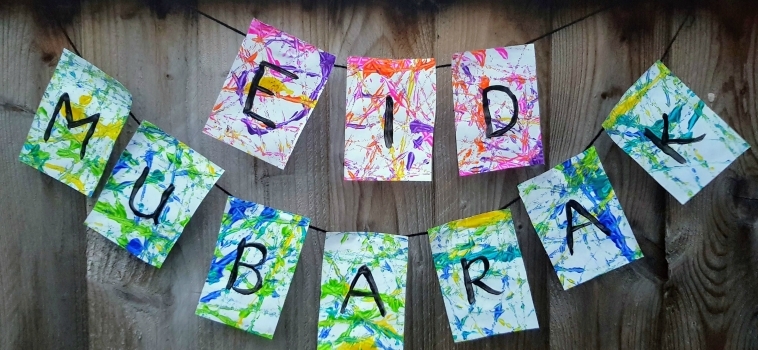 Eid is just around the corner and the children are starting to ask about plans for the day. As the end of Ramadan draws near, it can be hard to contain the children's excitement for the celebration that comes at the end of this blessed month. Nevertheless, we sometimes wonder if we are doing enough to make the day special for the children.
Decorating the house is a great way to make Eid fun and exciting for children. My children love arts and crafts so I always get them involved. Making Eid crafts is one of our favourite things to do at the end of Ramadan in preparation for Eid. We have done so many different crafts over the years so this year I knew I needed to come up with something different.
We have recently been trying out all kinds of process art and that is when I got the idea for a process art Eid banner. Using a few simple materials, you can create an Eid banner that is bright and interesting to look at. This artwork is very simple to do so even the youngest children will be able to have a go. My four children aged 1-9 all had great fun making these!
Materials
A4 paper
Poster paint
Tray
Marbles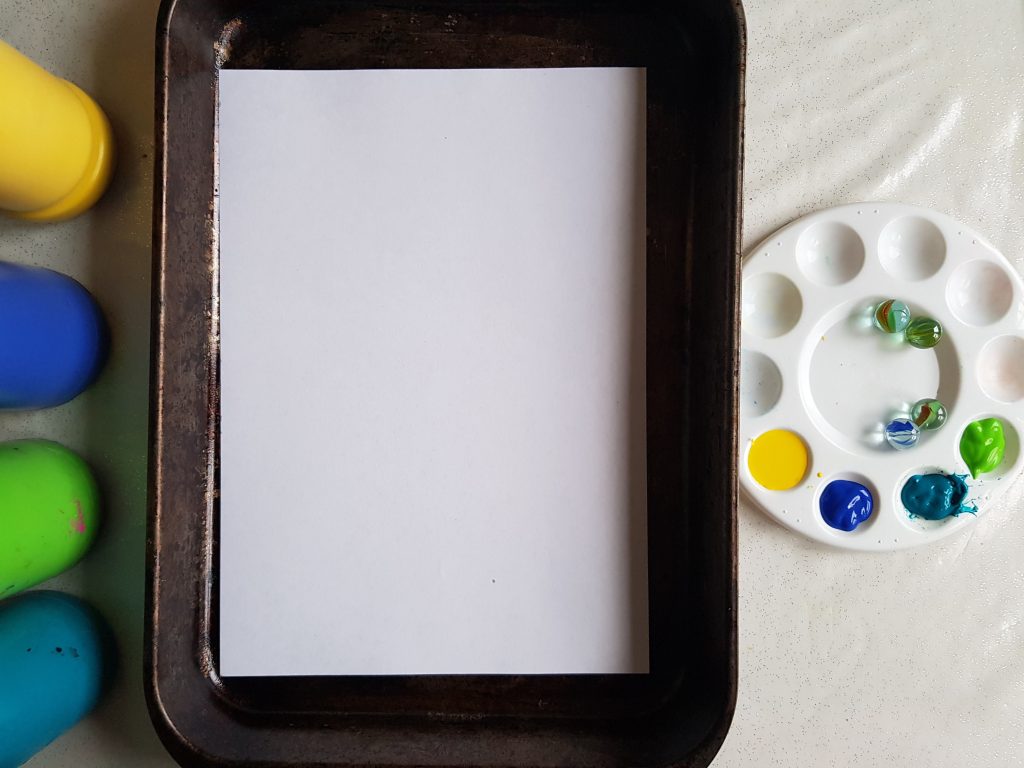 First you should get a tray and place a sheet of paper inside. If your tray is not the same size or shape as your paper then you can cut it to size. I used a rectangular tray and the paper fit in perfectly.
Next, take a few marbles and dip each one into a different coloured poster paint. This can get a bit messy. I found it easiest to use my fingers and wipe or wash them before coating each marble so as not to mix up the colours too much. You will probably need about four or five marbles as too many colours can look messy.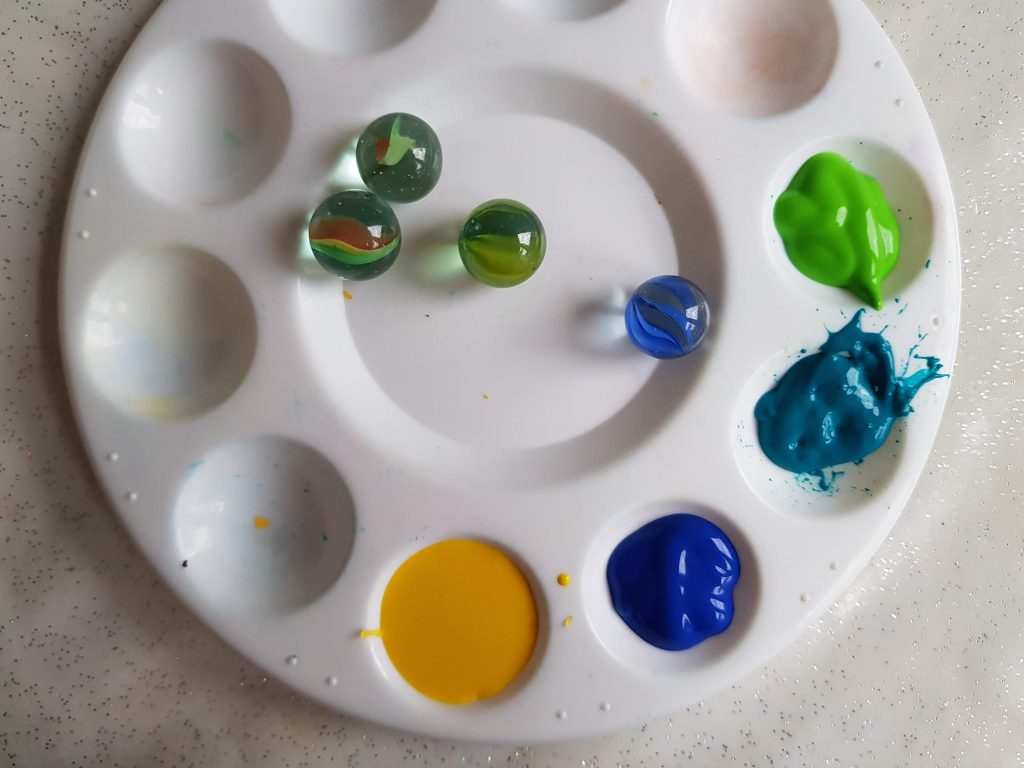 After you dip each marble, place it in a different position on the paper in the tray. Then tip the tray from side to side and move it around so the marbles make patterns across the paper. Depending how big your paper is, you may want to dip each marble in paint for a second time.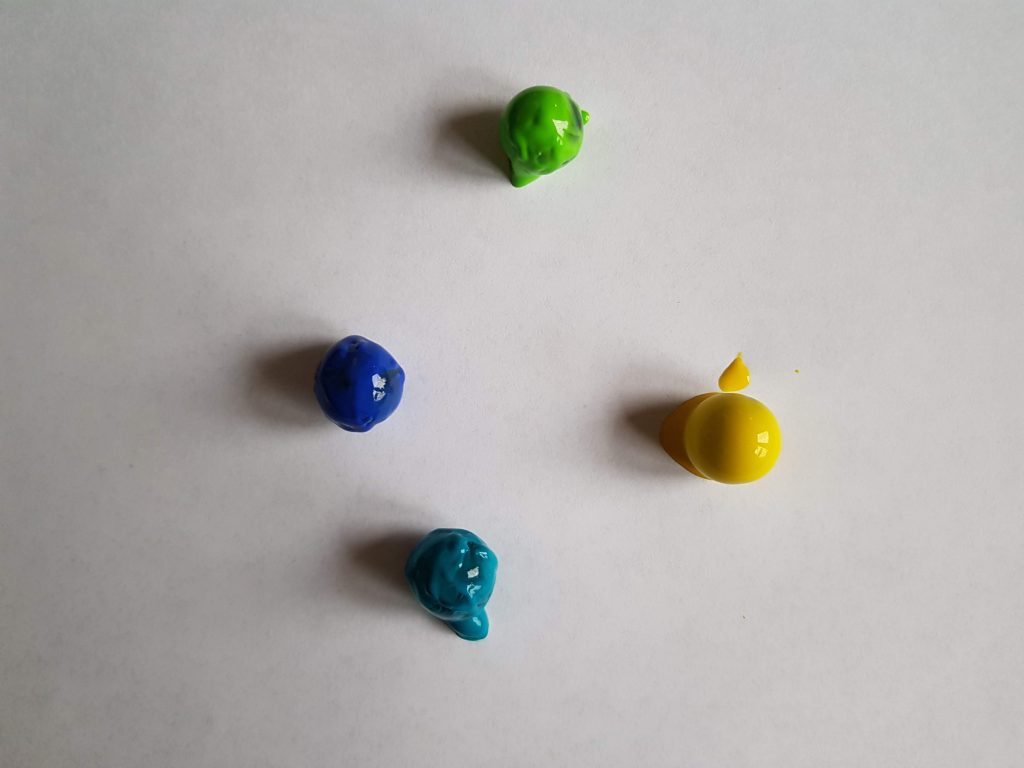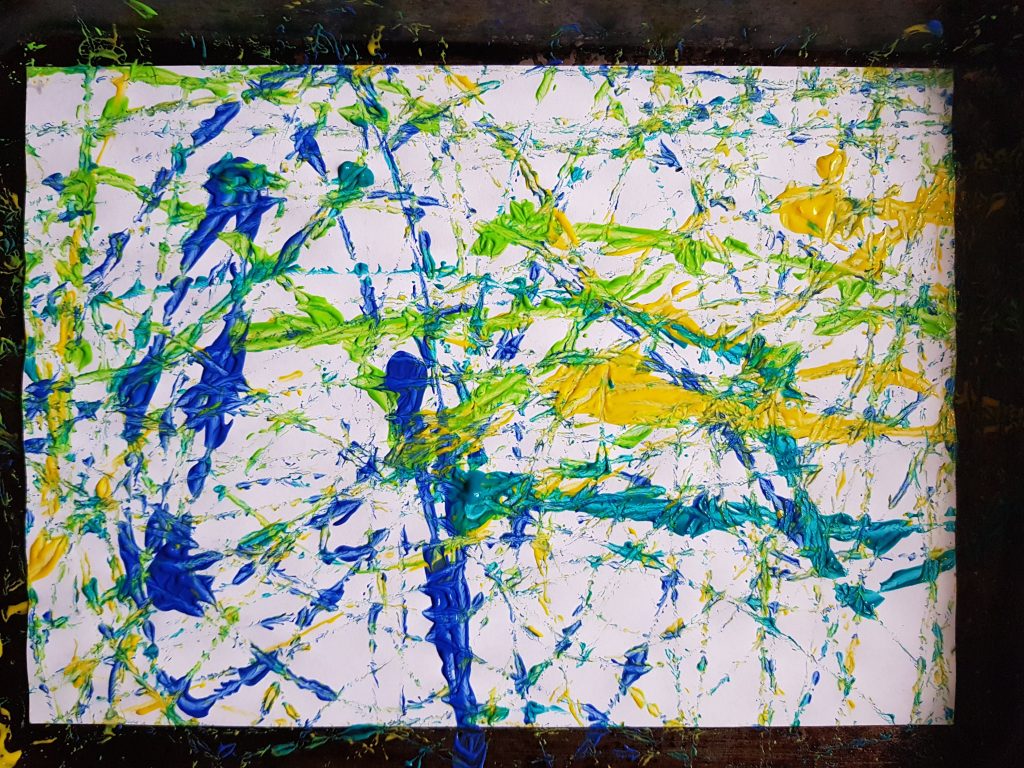 Once you have finished your painting, set it aside to dry. Do the same again on another sheet of A4 paper. Use different coloured paint if you wish.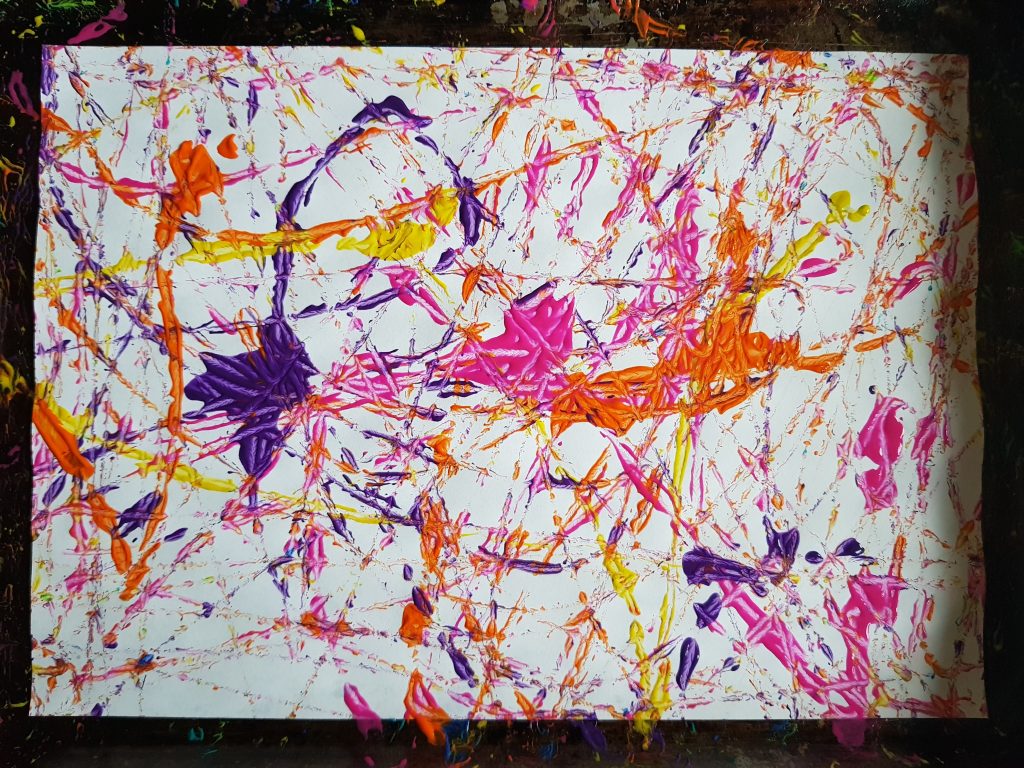 After the paintings have dried, cut each sheet into eight pieces. If you would like to have a bigger banner, you could use more sheets of A4 paper and cut them into four instead of eight.
Choose your favourite pieces of paper and paint the words 'Eid Mubarak' on them. Let the paint dry and then stick or thread the pieces of paper onto string. Your decoration is now ready to hang up! 
I hope your children enjoy making this craft and I hope you have a wonderful Eid. Eid Mubarak!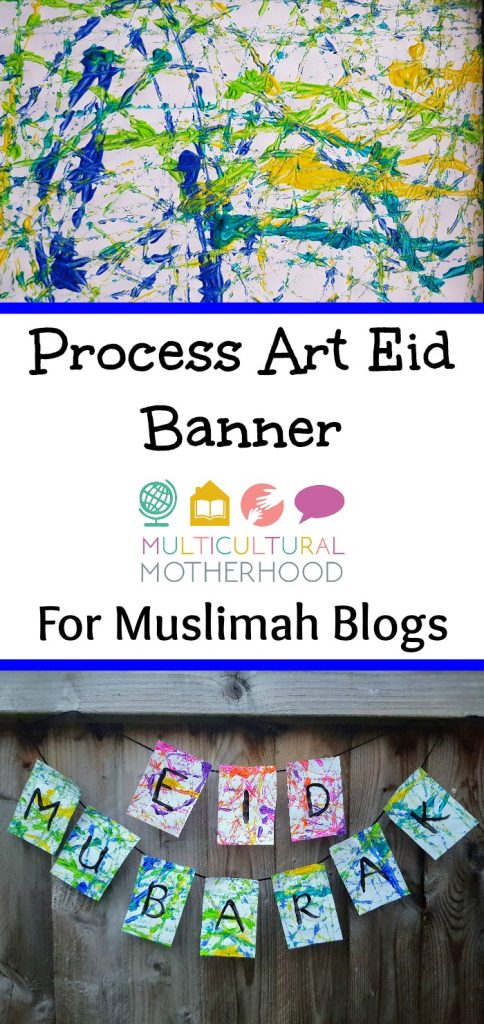 ---
Author bio
Weronika is a homeschool mum of four children aged 9, 7, 3 and 1. She is married to a Kurdish man from Turkey, and they live in the south west of England. She is a Speech and Language Therapist specialising in bilingualism. Weronika blogs at  www.multiculturalmotherhood.com and runs speech and language therapy courses for parents to enable them to help their children develop the communication skills they need. Her new course 'Clear speech: how to do speech therapy at home' is open for registration now and will close when the course begins on the 6th June.