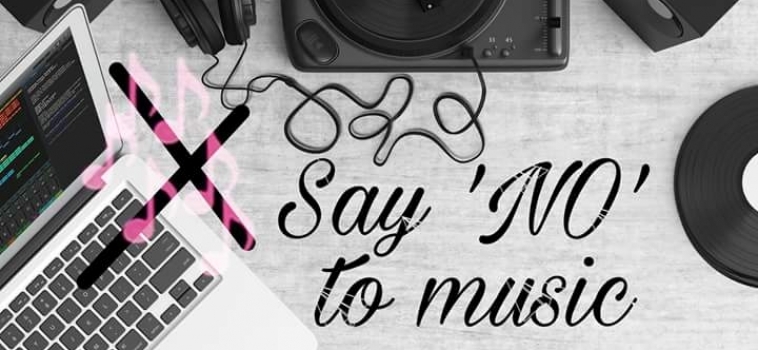 I've had enough
With too much of stress
The choice was tough
But I needed to progress
Music was the only solution
To manage my moods
It did clear my confusion
And changed my attitudes
It brought back emotions, feelings and vibes
As what I'm going through it perfectly describes
It helped me to focus and eased my pain
The songs, the melody- so soothing, i can't explain
But-
It was not long
Until it made me realize
That music in a song
Is a master of disguise
It took me to fantasy
Away from the real world
And when I came back to reality
I figured I was hurled
It influenced my behaviour
And intoxicated my soul
There was then no savior
As I had lost my self control
It did consume much of my time
Precipitously, it felt like a crime
I felt I was responding to the lyrics
When action after action I started to mimic
It distracted me from my priorities
Diverting attention even from authorities
I found it to be a non productive leisure
Which only caused a temperory pleasure
Music manifested many harmful effects
So much more than just a vex
Creating imbalance in human faculties
So wouldn't there be any casualties?
So when you already know
That music is unlawful
Why do you listen so
Ugh! Ain't it awful?
No blessings but rise to hypocrisy
No conviction needed by any democracy
So abstain from false, vain words
Rather listen to the sounds of the birds
Would you like molten lead
Be poured into your ears
So before you get into your deathbed
Ponder and shed those sincere tears
 Oh you who believe
Do not lose hope or grieve
Open up the Most Inspiring, Holy Book
You will feel contended the more you look
Listen to the Beautiful Words of your Lord
And keep reciting as you will gain more reward
You will find absolute peace and tranquility
As there is nothing better than it- I guarantee
The Qur'an gives you solutions
To all your problems and confusions
So whenever you feel upset
The amazing verses- do not forget
A healing and a mercy
To those who believe
In it, there is no controversy
Except those who deceive
I know it's tough
But you need to understand
Enough is enough
Music is totally banned
Don't try to get convinced
By the 'so- called scholars'
You need to get your ego minced
And not fall for the dollars
So throw away all your musical stuff
Leaving aside only songs with the 'duff'
Do it now before it's too late
Your status with God will only elevate
ADMIN NOTE: Views expressed by feature writers do not necessarily reflect the views of the whole Muslimah Bloggers Community.

Latest posts by Sabrina Azhar
(see all)