Our June featured blogger is Romina, blogger at Romina's Little Corner. Romina is a London based first time mum and loves to cook. She's currently juggling motherhood and working part time, but in her spare time she loves reading, trying new foods and creating new recipes for her husband and daughter to try.
WHEN AND WHY DID YOU START BLOGGING? DID ANYONE, IN PARTICULAR, INSPIRE YOU TO START BLOGGING?
I started blogging back in 2015, I always enjoyed cooking and wanted to share my learning journey with the world. I took a long break through my pregnancy and when my daughter was born, but now I've been a steady blogger since 2018. My dad used to buy me cookery books when I was younger and that inspired me, I wanted to write something like that, however I knew that I wasn't at the book writing stage of my life, so I started a blog.
TELL US A BIT ABOUT YOUR BLOG. THE INSPIRATION BEHIND THE NAME AND HOW YOU DECIDED WHAT TO BLOG ABOUT.
My blog's name is Romina's Little Corner. It's a very simple name to be honest. It's a corner of the web, which I have claimed as my own, where I express myself and share my cooking with others. It's a corner where there is no judgement, just tasty dishes and probably too much cheese.
WHAT'S THE MOST CHALLENGING THING ABOUT BEING A BLOGGER AND BLOGGING?
Personally I struggle with getting my blog out there. I am an introvert by nature and I am not confident in sharing my work with others. Especially people that know me in real life. I'm not a chef or even a greatly seasoned home cook, however I know my food is good, but I don't want people to think I am trying to be a fancy influencer or someone I am not.
AS  A PARENT, DO YOU STRUGGLE TO FIND THE TIME TO BLOG?  HOW DO YOU MANAGE YOUR TIME?
It's Hard! my daughter is 16 months Alhamdulillah, but she is very curious so taking pictures with her around is extremely hard. Now that we have more sunlight I can do it whilst she is having her dinner so that she is busy. As for writing I have to make time. This might mean writing during nap time, or in my lunch break at work. When all else fails, I resort to writing at night after her bedtime.
WHAT'S IT LIKE TO BE A FOOD BLOGGER? WHERE DO YOU FIND INSPIRATION TO BAKE CREATIVE RECIPES?
People assume that being a food blogger means everything I make is automatically amazing, it's not. It usually takes many tries for me to get a dish exactly I want it to be. My inspirations vary, from cook books, to cookery shows, to foods I have tasted in restaurants and on holidays. I also love taking inspiration from nature and colours, I'll see a certain colour combination and automatically I'm thinking of it on a plate, so I try it to see if it works.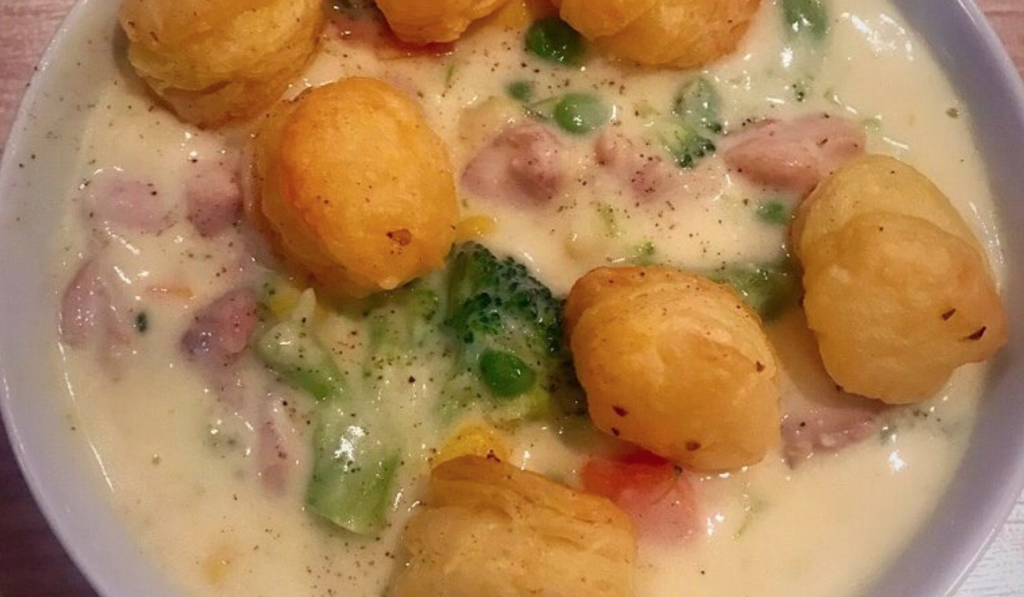 WHAT'S THE MOST INTERESTING PART OF BEING A FOOD BLOGGER: BAKING THE RECIPES, WRITING THE POSTS, OR TAKING THE PICTURES? WHY? 
I love the cooking part! I can loose myself in the kitchen and let the flavours guide me. It's a great way to relieve everyday stress, and if a dish goes well, nothing can replace the feeling I get when people truly like it. 
HAS BLOGGING EVER LEFT YOU FEELING OVERWHELMED?
Yes. It's hard, because there are so many people out there doing the same thing. It's also quite lonely as a lot of the time bloggers in the same niche do see each other as competition, which is quite sad. The world is big enough for all of us to succeed! 
HAVE YOU HAD ANY OPPORTUNITIES ARISE AS A RESULT OF BLOGGING?
I have had a couple of opportunities to work with brands, such as Nuby and BabyLedSpreads which has been amazing. My latest and probably favourite opportunity has been with a company called Spice Ways, I absolutely loved trying their blends and coming out with my own way of using them. It was very exciting. 
WHERE DO YOU SEE BLOGGING IN 5 YEARS? WILL YOU STILL BE DOING IT IN SHAA ALLAH? 
In five years I hope to still be blogging, but full time. Ideally it would be a good enough source of income for me to be able to do what I love and spending time with my daughter.  
WHAT ARE YOUR FUTURE GOALS FOR YOUR BLOG?
To get it out there as much as possible, have awesome recipes and hopefully inspire others to get in the kitchen and have fun. 
WHAT ADVICE AND TIPS WOULD YOU GIVE TO SOMEONE WHO MAY BE THINKING OF STARTING A BLOG?
Go for it! Find something you love and write about that, don't follow the crowd or limit yourself to a niche, just because everyone else is doing it. Be authentic and make sure you enjoy it. 
•••••••••••••••••••••••••••••••••••••••••••••••••••
JazakAllah Khair to Romina for taking the time out to answer our questions. If you wish to connect with her further you can follow her blog Romina's Little Corner and on social media: