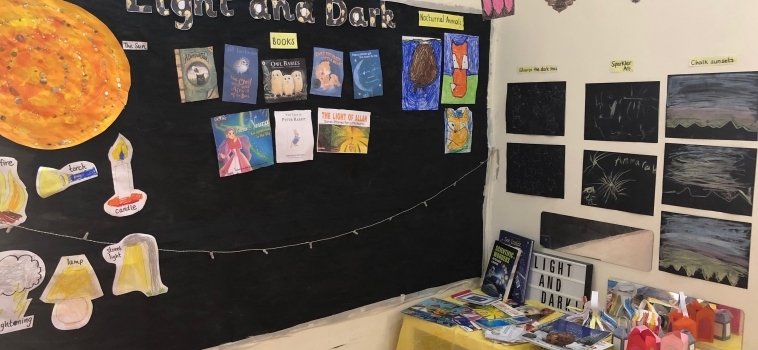 Our January featured blogger is Hafsa, blogger at Mama Teaches Me. Hafsa is a former primary school teacher turned homeschooling mama teaching her 2 daughters, Ammarah (5) and Hibah (3) the love for learning through arts, crafts, fun and play. She hopes her blog inspires and helps you on your homeschooling journey as they share Teaching Tips, their plans and activities with you all!

WHEN AND WHY DID YOU START BLOGGING? DID ANYONE, IN PARTICULAR, INSPIRE YOU TO START BLOGGING?
I started blogging over a decade ago, but didn't quite stick to my blogs. It was only when I started homeschooling my daughters a few years ago that I wanted to log our journey and share what we do, that I began blogging again. I was also encouraged by some followers on my Instgram page that I should start blogging. But it was only when I discovered Muslimah Bloggers – thanks to Iman from Andthenshesaid, that I started to learn more and more about blogging. After their Bloggers Summit last year, I was equipped with the encouragement I needed to continue learning more and become serious about blogging consistently. 
TELL US A BIT ABOUT YOUR BLOG. THE INSPIRATION BEHIND THE NAME AND HOW YOU DECIDED WHAT TO BLOG ABOUT.

My blog is called Mama Teaches Me. Ever since I started homeschooling, I felt my girls may be asked by others where they go to school – and the answer to that question is simple: Mama Teaches Me! 🙂 Lucky for me I haven't had anyone question our homeschool journey but the name seemed just right. The blog covers our homeschool journey where I've written up in some detail what we covered in each year thematically, including pictures showcasing what we did. We often look back over them to remember all the fun times we have had. Additionally the blog also has some teaching tips posts and videos, reviews and reflections to help and inspire others with their homeschooling
WHAT'S THE MOST CHALLENGING THING ABOUT BEING A BLOGGER AND BLOGGING?

The most challenging thing about blogging is finding the time to type up what I want to talk about. Additionally promoting the blogposts. Over time I have come to realise that being a blogger is different to a writer (and with writers block I never felt like a writer but I enjoy sharing my ideas with others) A blogger has to focus on promoting their content and whilst it has been challenging building up the audience and figuring out how to optimise SEO, over time I am pleased that the effort is slowly paying off. In general though, for me finding the time to focus on blogging alongside my other roles is the most challenging thing about blogging.
AS SOMEONE WHO HOMESCHOOLS, DO YOU THEN STRUGGLE TO FIND THE TIME TO BLOG? HOW DO YOU MANAGE YOUR TIME?
Yes! I tend to organise my blog posts each month. In the past I used to post a blogpost weekly, however, lately, it's become more and more difficult. So I try now to promote older blogposts to drive traffic to my blog. Sometimes I've blocked out time for blogging, but I get writer's block. So most of the time, I'm encouraged to blog when I get into blogging mode, then I won't be finished until my post is Published and promoted all over social media! 🙂
HAVE YOU EVER FELT OVERWHELMED WITH BEING A HOMESCHOOLING MOTHER AND BLOGGING ASWELL?

Yes I have at times, but that's due to my own high expectations. I took a break for the summer and only blogged when I felt I had the time and enjoyed that time off from blogging. It's all about juggling and doing what we can. If anything, I could just promote older blogposts next time I need a break from blogging!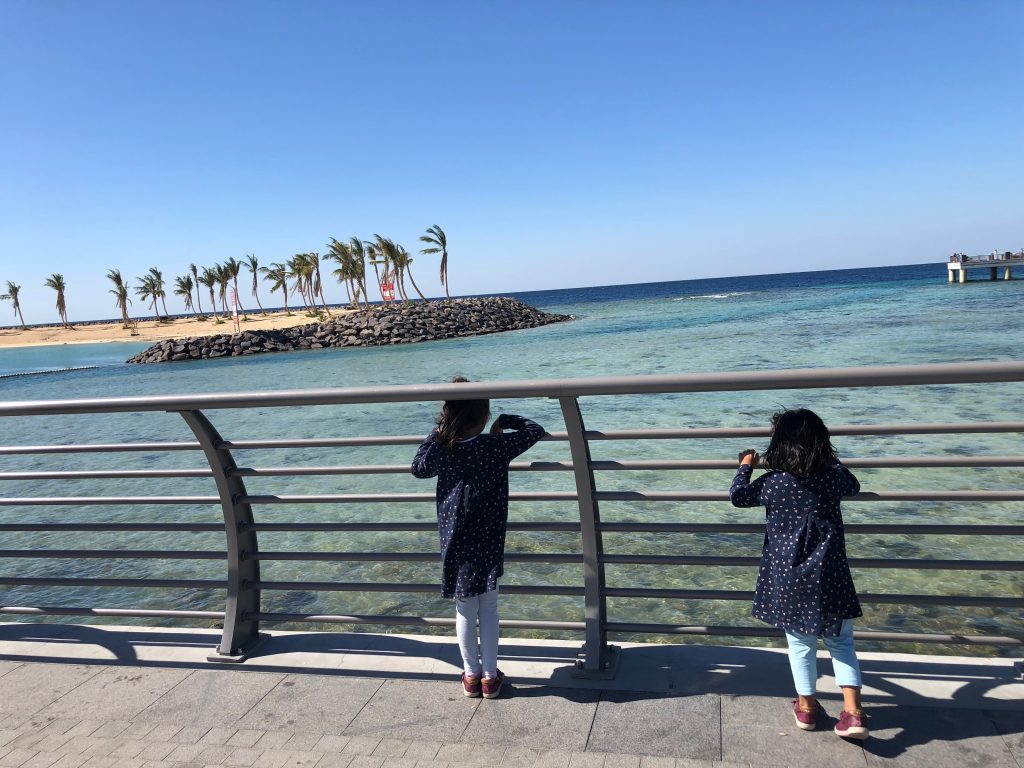 HAVE YOU HAD ANY OPPORTUNITIES ARISE AS A RESULT OF BLOGGING?

I have had the opportunity to write resource review posts for one of my fave Resource Banks for Home education, Twinkl for a good 7 months last year. I randomly decided to email them and was thrilled when they agreed to have me review their resources I would already include in our homeschooling, (especially as a very new blogger). This dedinately boosted my confidence as a blogger, and I felt I took blogging more seriously as a result of this. On other occasions, I have received some lovely books and online subscriptions as gifts in exchange for a blog post which has been really handy for our homeschool.
WHERE DO YOU SEE BLOGGING IN 5 YEARS? WILL YOU STILL BE DOING IT IN SHAA ALLAH?

Hmmm, Blogging really is changing now isnt it! Will I still be blogging in 5 years time? Most likely yes in sha Allah. Mainly because I want to continue logging our home education journey online to look back over and to help and inspire others. The fact that I have been consistently blogging for the last year is definitely one of my greatest blogging achievements. 
WHAT ARE YOUR FUTURE GOALS FOR YOUR BLOG?

I want to ensure my blog is organised well and blogposts are easy to find for my target audience. I also want to do more reviews for home education resources especially apps and online resources. I would also love to sell some of my plans and own resources on my blog too. I would also love if my blog was self funded through advertisements (also to cover the host and site fees) – still trying to figure out the monetising part of blogging.
 
WHAT ADVICE AND TIPS WOULD YOU GIVE TO SOMEONE WHO MAY BE THINKING OF STARTING A BLOG?
If you plan to start a blog, you have to find your niche. What is that you are so passionate about? (regardless of whether anyone else is blogging about it or not) I think it's my passion for teaching, homeschooling and sharing what we do that keeps me going with my blog. In the past, my previous blogs didn't go far because the passion died! I personally feel your writing  will be felt by the heart by those who read it, if and when you write from the heart. Don't worry about the readers, likes and comments as of yet. Just begin with Bismillah and with consistency and sincerity, writing and promoting, your blog will begin to grow in sha Allah.