Our August featured blogger is Rashdah Hameed, business owner and blogger at Hidden Pearls.
WHEN AND WHY DID YOU START BLOGGING? DID ANYONE, IN PARTICULAR, INSPIRE YOU TO START BLOGGING?
A few months after we started the business. I think @Haute Hijab definitely inspired us to an extent. 


TELL US A BIT ABOUT YOUR BLOG, THE INSPIRATION BEHIND THE NAME AND HOW YOU DECIDED WHAT TO BLOG ABOUT.

Complicated question. The reason for blogging was the business, but we didn't want to be a normal business. We wanted to connect with the audience. We were told by a lot of people that we should stick to business-related stuff. But hijabs are not just a selling item, it encompasses a community of hijabi's who have issues. We have people come to us via live chats who want help on something, and we would turn them away as it had nothing to do with the business. But then we realised that we should be connecting with people and helping them, so we decided to bring about our blog to help people as well as tell them about our products.
WHAT'S THE MOST CHALLENGING THING ABOUT BEING A BLOGGER AND BLOGGING?
Finding the time, there are so many topics we want to get our teeth into, we actually have a list of questions we are asked by troubled revert Muslims and a few from Muslims. We really wanted to give answers via a comprehensive blog so we could help people, but time is short as there is so much to do!
DO YOU STRUGGLE TO FIND THE TIME TO BLOG? HOW DO YOU MANAGE YOUR TIME?
I had actually got good at the time management because I took care of my mum for over 11 years and I had to do my legal practice course and other stuff balancing it. After she passed away my own health took a dip. When the days are good, we have a system of getting things done starting with the most important things in the morning and the least important in the evening. That way if we have any problems the important stuff is done. That's whether it is business or blogging
HAVE YOU EVER FELT OVERWHELMED WITH BLOGGING?
Yes, there are so many ideas and things we want to do, but not enough time. Also, people can be so demanding. Sometimes we blog about a topic and make it clear we are writing it from our perspective but still you can get a few snide or rude comments and it makes you wonder why you bother.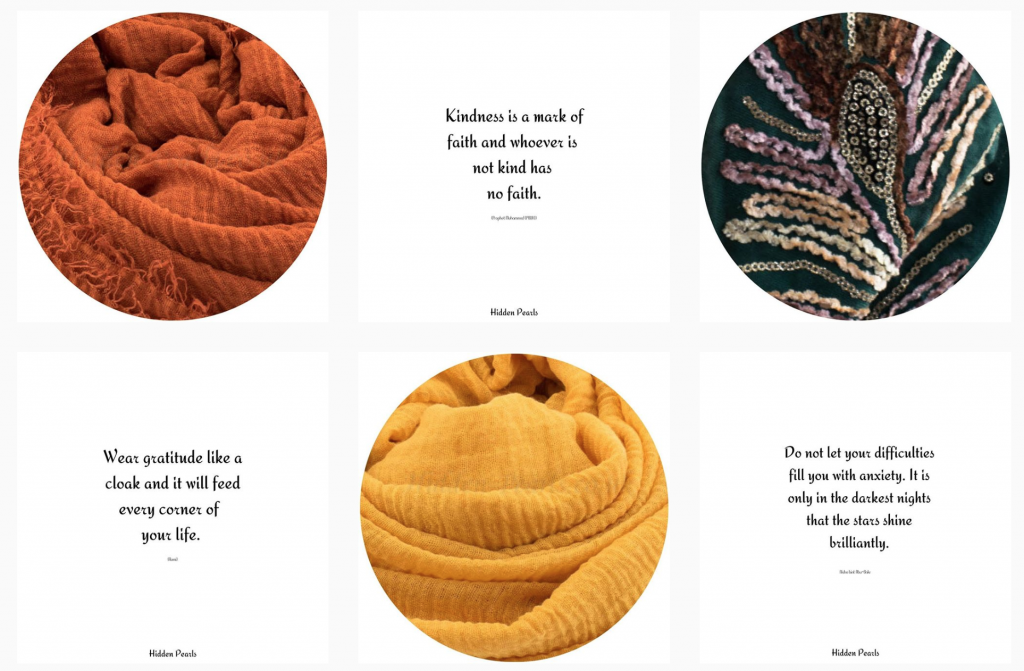 WHERE DO YOU SEE BLOGGING IN 5 YEARS? WILL YOU STILL BE DOING IT IN SHA ALLAH?
Oh yes. We want to reach and help as many Muslim Hijabi's as possible. Yes, we will blog about business, but we can see a need out there for hijabi sisters and In Shah Allah the aim is to try and answer questions people have via detailed blogs. We won't get comments on a lot of our blogs, but we know it's helping. E.g. we did the halal sex guide for new marrieds and the backlash was quite bad and we had men (typical) thinking just because we wrote the guide we would be easily available to flirt wiith (that's putting it mildly). But we genuinely had so many people email us and tell us that they were grateful for it as there was information that they had not been aware of and that when they asked, people were embarrassed to answer them. There were really absurd things people thought were a sin!
WHAT ARE YOUR FUTURE GOALS FOR YOUR BLOG?
To male it a bigger success In Shah Allah by giving it more time…not sure where we plan to get the time, hence we only release a few articles a year at the moment.
WHAT ADVICE AND TIPS WOULD YOU GIVE TO SOMEONE WHO MAY BE THINKING OF STARTING A BLOG?
Find a topic you like and be yourself when writing it. Give it a few months before you give up, as sometimes you need to get into blogging before you actually start enjoying it. You have to mess up sometimes to become good!
•••••••••••••••••••••••••••••••••••••••••••••••••••
JazakAllah Khair to Rashdah for taking the time out to answer our questions. If you wish to connect with her further you can follow her business and blog Hidden Pearls and on social media: