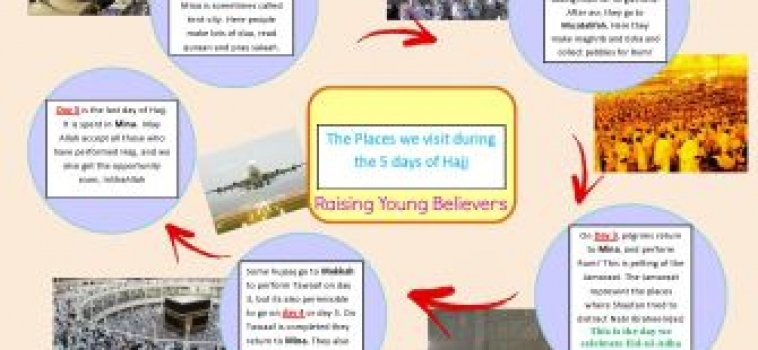 As promised previously, here's a basic infographic with the places visited during Hajj.
Its broken down according to each day, with a very simple explanation of the activities performed on each day.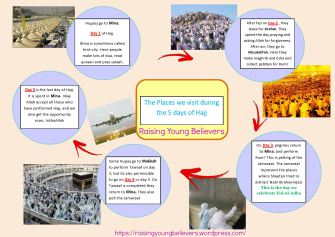 Ive also put together a glossary called Hajj Terms and Words for Little People, as well as a quick, fun word search. All of this can be downloaded as a free resource, so remember to share this post so that it may benefit as many as possible InShaAllah.
READ MORE AT RAISING YOUNG BELIEVERS